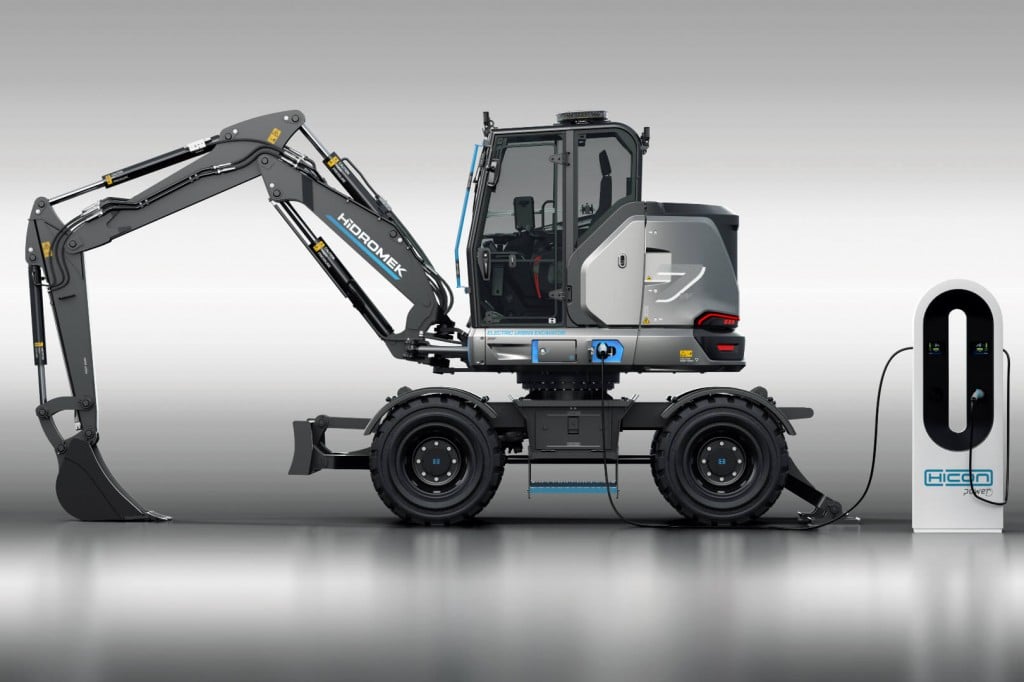 HİDROMEK, with aim of specializing in electric vehicles of the future, has created HICON as a sub- brand for this category.

Smart and ecofriendly HİCON 7 W was developed as a 100% electric city excavator in line with this purpose. HİCON 7 W, reducing environmental impact with its zero emission, can be easily used with its compact dimensions in many corners of the city.

HİCON stores its energy in new generation Lithium-ion batteries. It uses its energy 97% efficiently due to its electric motor. It spends less energy than the vehicles with conventional diesel engines. Thus, its maintenance costs are also much lower than the others.
Specs
Key Specifications

| | |
| --- | --- |
| Operating Weight | 7700 kg |
| Rated Power | 47 kW |
| Motor Type | PMAC Electrical Motor |
| Battery Type | Lithium-ion |
| Battery Capacity | 71.4 kWh |