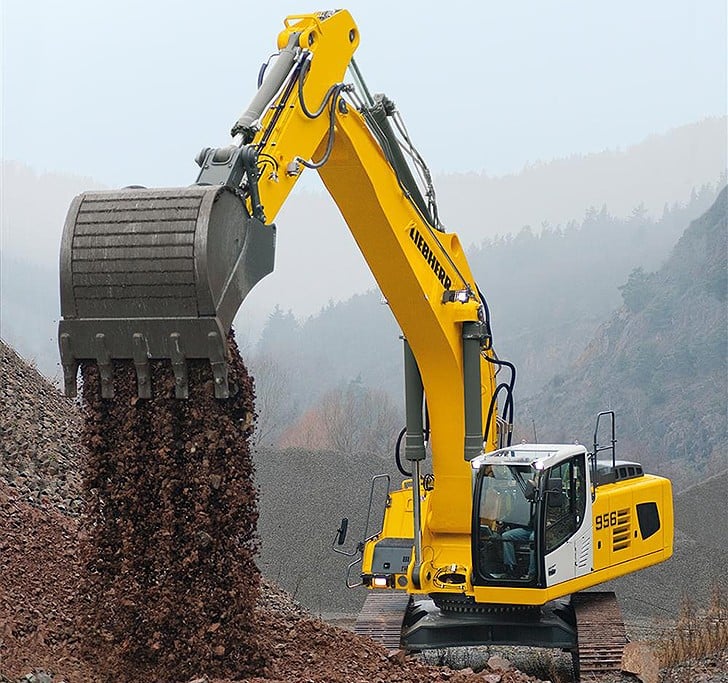 A new undercarriage design - more stable, more robust and easier to clean / An improved upper carriage - to ensure a longer service life / A new operator's cab - for an excellent level of comfort / A new IIIB / Tier 4i engine - for environmentally friendly working.
Features & Benefits
Performance
The R 956 crawler excavators allow you to perform a large number of mass excavation tasks in earthmoving sites or in quarries. Thanks to their tested hydraulic design and their various work modes, Liebherr excavators satisfy your needs.
Reliability
Engineered for difficult operating conditions, the R 956 crawler excavators were designed to meet a list of specifications resulting from our customer's requirements.
Comfort
The new, more spacious operator's cab provides the operator with a quiet working environment. What's more, the ergonomics, visibility and soundproofing have been improved for increased comfort.
Profitability
The raw performance amounts to maximum effective working hours. These excavators allow you to target essential operations and reduce operating costs in order to obtain the best return on investment.