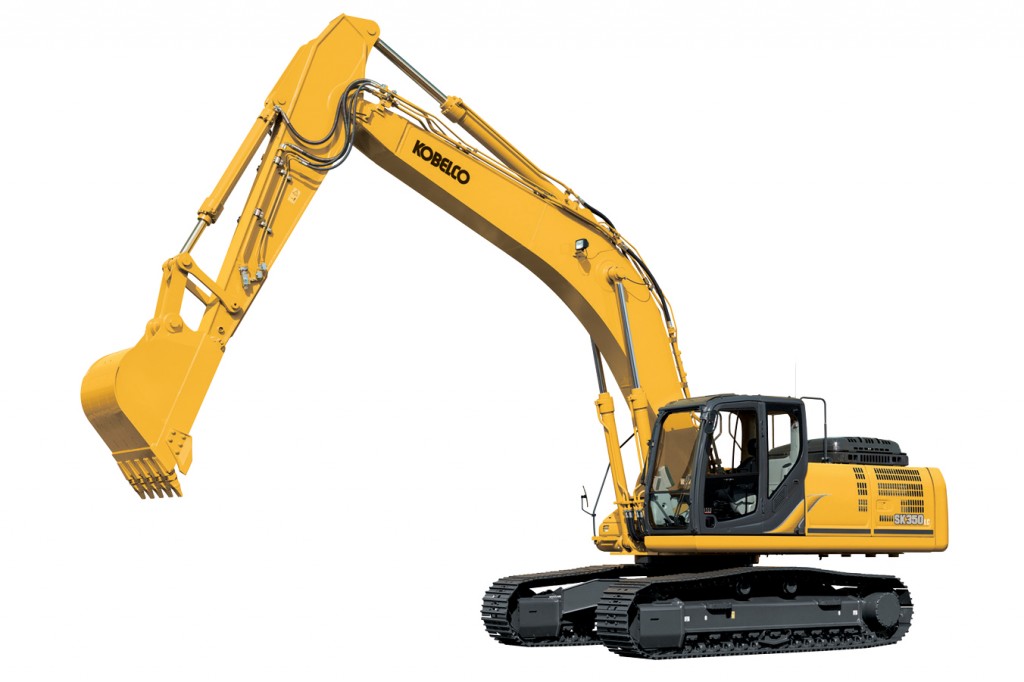 The incredible work rate of these excavators is provided by powerful digging strength and a wide digging range. These excavators feature a new engine model with reduced environmental impact and Kobelco's unique technology that reduces pressure-loss resistance. Kobelco's reliable and well-tested technology has been developed over many years, making it more than capable of satisfying the various demands of today's construction industry. Continuously creating original value, Kobelco has been able to bring technical marvels into existence through a spirit of perpetual pursuit.
Features & Benefits
Hydraulic Circuit with Reduced Energy Loss
The KOBELCO original hydraulic circuit analysis is used to construct the hydraulic system with extremely reduced energy loss that contains a piping design for minimal back pressure losses resistance and the minimum valve resistance.
ECO-Mode
The ECO-mode is newly provided in this machine. The control of the engine and hydraulic pressure at this mode make a significant reduction in fuel consumption possible. The each mode for each work and circumstance can be selected easily from the switch.
Color Multi-Display
The easy-to-read liquid crystal color multi-display, which has vivid colors and graphical indications, is provided within the new type console.
EGR cooler
While ensuring sufficient oxygen for combustion, cooled exhaust gases are mixed with the air intake and re-circulated into the engine. Then the oxygen concentration is lowered and the combustion temperature is lowered.
Big Cab
As well as giving a wide, open view to the front, the cab has increased window areas on both sides and to the rear, for improved visibility in all directions.
Wide-Access Cab Helps Smooth Entry and Exit
Easy entry and exit assured with wider cab entry and safety lock lever integrated with mounting for control levers.
Comfortable Operating Environment
The inside of the cab is fully equipped for operator comfort. For example, the seat has many adjustment points for operating the machine and also when relaxing in the cab.
Quality of Durability
The high quality urethane paint keeps the machine body beautiful for a long time. The bolt on handrail is attached to the cab for an easy repair and a special high durability seat covering is used for long life and cool operation on the operator's seat.
New-Design Fuel Filter Catches 95% of Dust and Impurities
The large-capacity fuel filter is designed specifically for common rail engines. With an increased filtering performance, this high-grade filter catches 95% of all dust particles and other impurities in the fuel.
ROPS Cab
The newly developed, ROPS (Roll- Over -Protective Structure)-compliant cab clears ISO standards(ISO-12117 -2: 2008) and ensures greater safety for the operator.
Rear View Camera
A rear view camera is installed as standard equipment to simplify checking for rear view behind the machine. The brilliant color picture appears on the LCD monitor.
Specs
Key Specifications

| | |
| --- | --- |
| STD Bucket Capacity | 1.83 cu.yd (1.40 m3) |
| Engine | 270 hp (201 kW) / 2,100 rpm |
| Operating Weight | 81,800 lbs (37,100 kg) |