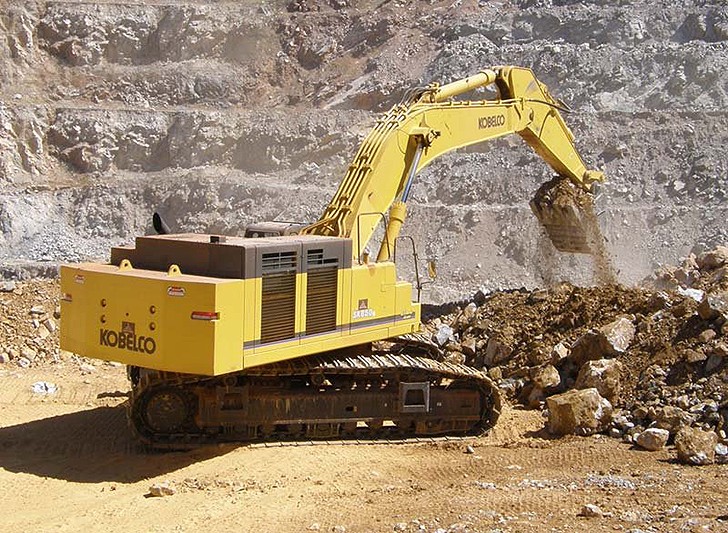 KOBELCO fuel economy just keeps getting better. The "Three E's" concept that gave birth to the Acera Geospec series (Enhancement, Economy, Environment) has been further refined to reduce the emission of PM & NOx, minimize fuel consumption to incredible new lows, and create a new breed of hydraulic excavator on the cutting edge of performance. The SK850LC meets increasingly stringent environmental requirements while delivering revolutionary, next-generation operation. To offset the cost of reducing the machine's environmental impact, we've cut running costs in quick response to modern needs. Through our endless evolution of fuel economy, we continue to create value for our customers, the KOBELCO way.
Features & Benefits
ECO-Mode
Work modes for a closer match to the job in hand. An addition to the existing H-mode and S-mode, the new ECO-mode saves even more energy.
Big Cab
The cab provides a roomy operating space with plenty of legroom, and the door opens wide for entry and exit. As well as giving a wide view to the front, the cab has increased window areas on both sides and to the rear, for overall improved visibility.
Upper Frame with High Structural Strength
FEM analysis was used determine the best materials, select the steel plate, and create a high-strength design to resulting in an upper frame that features high structural strength.
Large Components Used in the Crawler Frame
All components are either cast or forged, with HD type boom and arm provided as standard equipment. The balanced design ensures excellent durability even when using a large bucket, providing highly reliable attachment strength.
Monitor Display with Essential Information for Accurate Maintenance Checks
Displays only the maintenance information that's needed, and display of electrical system malfunctions. Record function of previous breakdowns including irregular and transient malfunction.
New Cooling System
The cooling fan changes speed automatically according to the temperature of the cooling water in the radiator. This prevents overheating when the water temperature rises, allowing continuous, high-load operation.