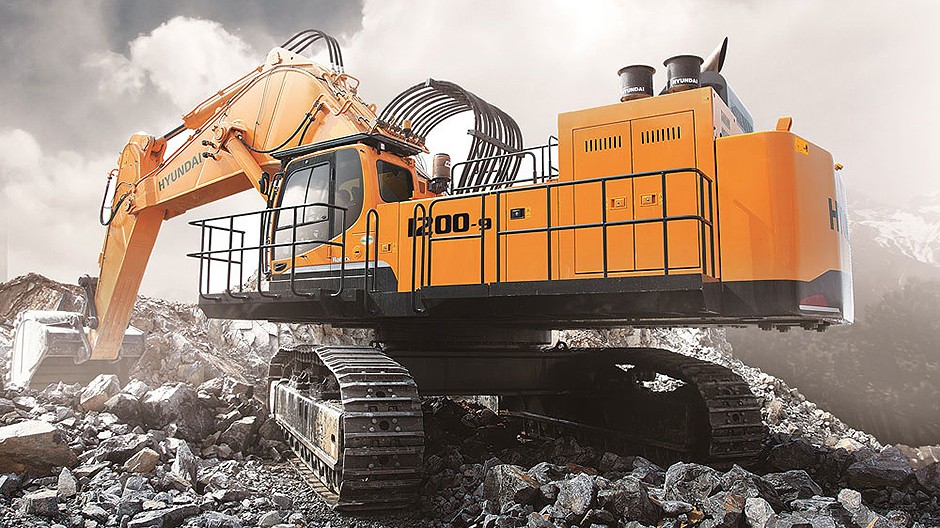 These high-performance machines provide plenty of strength and efficiency to help you complete a variety of tough projects – on time and on budget.
The 9-Series Crawler Excavators have large reinforced cabs with excellent 360 degree visibility. You get improved engine and hydraulic technologies powered by the CAPO "computer assisted optimization system". And the Hi-mate remote management system uses GPS and the Internet to let you access machine data from anywhere in the world.
Features & Benefits
Wide Cabin with Excellent Visibility
The newly designed cabin was conceived for more space, a wider field of view and operator comfort. Single piece right side glass improves visibility and operator comfort.
Reduced Stress
Work is stressful enough. Your work environment should be stress free. Hyundai's 9 series provides improved cab amenities, additional space and a comfortable seat to minimize stress to the operator.
Operator - Friendly Cluster
The advanced new cluster with 7 inch wide color LCD screen and toggle switch allows the operator to select his personal machine preferences.
Auto Boom-swing Priority
This smart function automatically and continuously looks the ideal hydraulic flow balance for the boom and swing motions of the machine. The advanced CAPO system monitors the hydraulic system and adjusts its settings to maximize performance.
CUMMINS QSK23-C Engine
The QSK23-C combines rugged productivity with a high power density and advanced engine management technology to deliver the lowest operating cost per ton of any mining engine in its class.
Easy Access
Concentrated engine filters, remote type fuel pre-filter and fuel cut valve, and wide open compartments make service more convenient. The auto greasing system at the touch of a button provides simple and easy maintenance.
Enhanced Safety
Variable cabin guards offer enhanced operator safety. And the work lamps on the cab improved operator convenience at night time. Wide cat-walks, large handrails and anti-slip plates provide easy access to the cab and safer maintenance.
Hi-mate (Remote Management System)
Hi-mate, Hyundai's proprietary remote management system, provides operators and dealer service personnel access to vital service and diagnostic information on the machine from any computer with internet access.