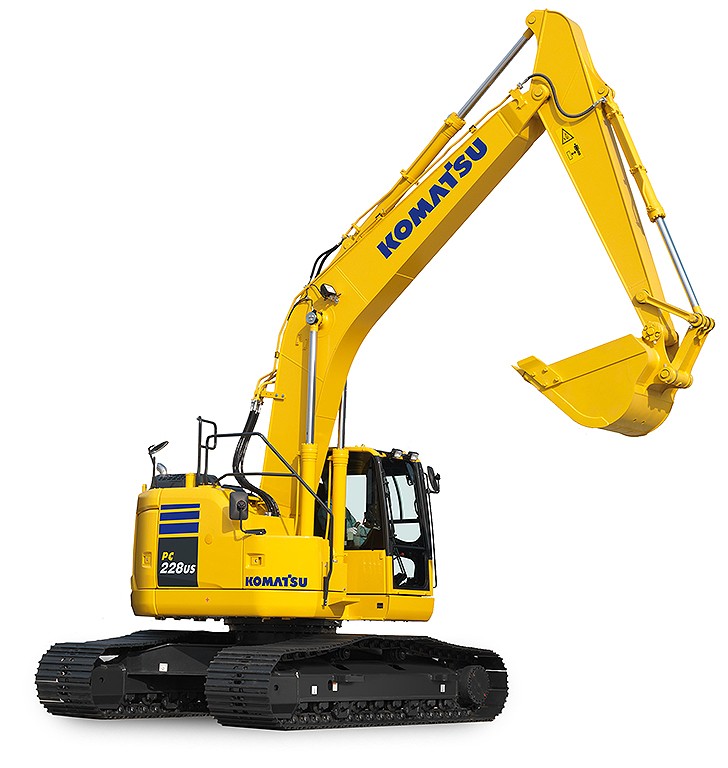 Need to excavate tough material in a confined space or along a roadway? The PC228USLC-8 may be the answer to your problem. With a short swing and implement radius, this excavator can work in one lane of traffic without closing the next lane, keeping traffic disturbance to a minimum. Combine that with increased digging and lifting power over the previous model and you have an incredibly powerful digging tool in a tight package.
Features & Benefits
Conventional Performance in a Tight Tail Body
New engine and hydraulic pump control technology improves operational efficiency and lowers fuel consumption by up to 4%.
Powerful Komatsu SAA6D107E-2 Engine
A powerful Komatsu SAA6D107E-2 engine provides a net output of 116 kW / 158 HP. This engine is EPA Tier 4 Interim and EU stage 3B emissions certified.
Komatsu Variable Geometry Turbocharger KVGT
Komatsu Variable Geometry Turbocharger (KVGT) uses a hydraulic actuator to provide proper air flow under all speed and load conditions.
Komatsu Diesel Particulate Filter KDPF
Komatsu Diesel Particulate Filter (KDPF) captures 90% of particulate matter and provides automatic regeneration that does not interfere with daily operation.
Komatsus Closed Center Load Sensing CLSS
Komatsu's Closed Center Load Sensing (CLSS) hydraulic system provides quick response and smooth operation to maximize productivity.