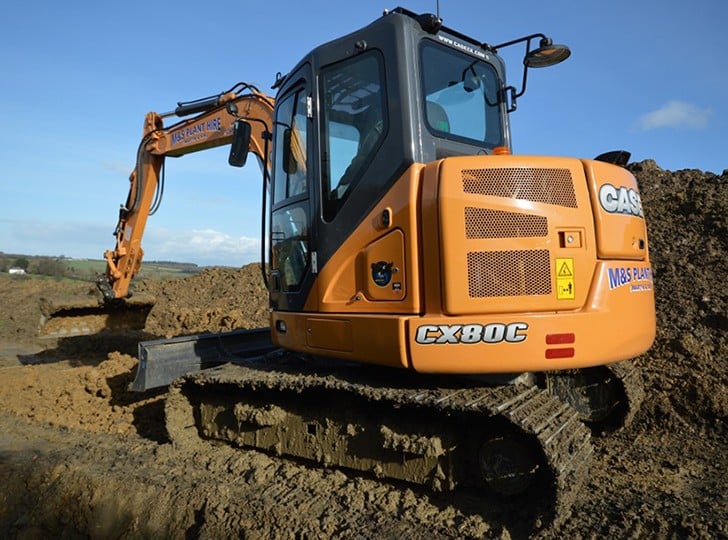 The CASE CX80C mid-sized excavator brings the power and performance of a full-sized excavator into a smaller package for improved jobsite accessibility and efficiency. The Tier 4 engine uses CEGR technology to maximize fuel efficiency in a simple, yet powerful system. The CX80C offers nine percent more hydraulic power than previous models for greater digging power.
Features & Benefits
PRODUCTIVITY
From demolishing or repairing streets to creating retaining walls for landscape projects, the CX80C mid-sized excavator has the power and torque to complete even your toughest jobs.
FUEL EFFICIENCY
Increased fuel efficiency, power and performance are achieved with the new first-in-class Tier 4 engine and CEGR technology which combine to meet current environmental standards.
VISIBILITY
Stay up-to-date with crucial information regarding your machine performance and diagnostics with a new 7 inch full color monitor. The cab features 16 percent more glass for greater visibility.
Comfort
The CX80C provides the best in operator comfort with more leg room, ergonomic control positions and an automatic climate control system.
SERVICEABILITY
Maintenance is made easy with repositioned access points and engine components. Cleaning in dustier environments is simple with new swing out coolers and a sliding radiator cleaning net.