ICUEE 2019: What to see at the demo expo, part five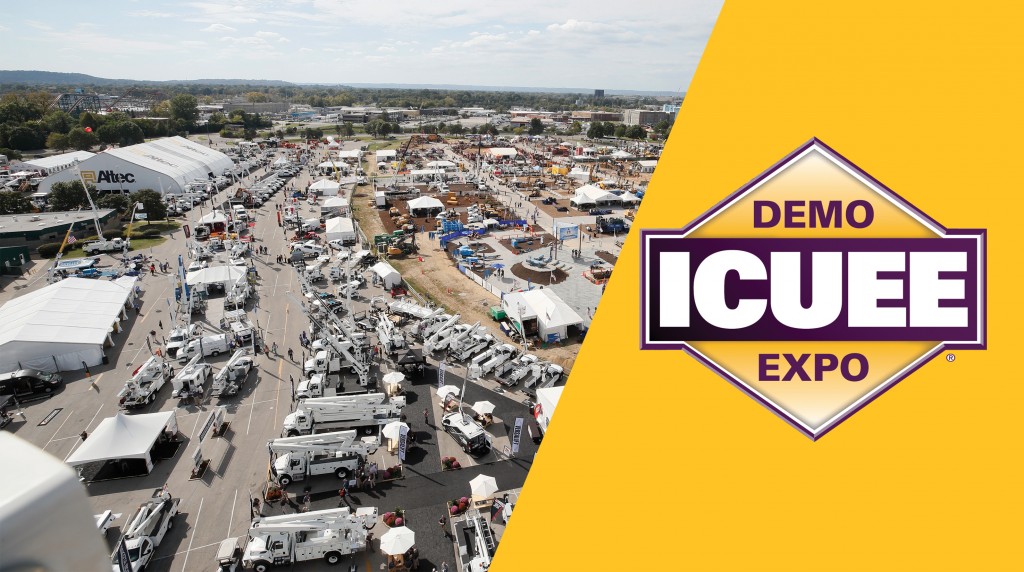 ICUEE, the International Construction & Utility Equipment Exposition, will take place October 1-3 in Louisville, Kentucky. ICUEE is the utility industry's largest trade show, covering 28+ acres of indoor and outdoor exhibits, and bringing together more than 18,000 utility professionals every two years.
Watson says several drilling contractors have commented that their success is attributed to the dependable production results they've experienced with the Watson 1100 drill and that utility equipment rental fleets receive several requests for the 1100 rig over other competitive rigs in this same size. The primary feature of Watson rigs is the controlled free-fall kelly winch and the top applied crowd. These features, along with a single wrap grooved winch drum, assure ease of operation and maximum drilling production capabilities.

Watson will have the 1100TM short mast on display at ICUEE. The 1100 is offered with either mechanical or hydraulic rotary, in multiple mast configurations and on either a conventional truck or a crawler track base.
The new Air N Arc 300 Compact All-In-One Power System fits into smaller spaces including a slide-out drawer. Coming in 7.5 inches shorter and up to 100 pounds lighter than the standard Air N Arc 300, the new compact unit provides mounting flexibility. Air N Arc 300 Compact comes in both diesel and gas configurations.

The all-new Air N Arc 250 is now lighter and more compact. The Air N Arc 250-L weighs in at 50 percent less than the standard Air N Arc 250 30-gallon systems with an aluminum air end and smaller compact design. It offers five power sources including an air compressor, generator, welder, battery boost and battery charge in a single machine, reducing required bed space on vehicles.

The new Start-All Jump-Pack is a compact, powerful, lightweight lithium-ion jump starter designed to instantly start up to 16L Class 8/CE gas and diesel engines and will charge portable electronics and more. Vanair says that it delivers amazing starting power and the most joules in its class while weighing in at only 11 pounds and is capable of starting multiple trucks off a single charge. Designed with Vanair's new Protect-All, safety features include reverse polarity, low-voltage protection, short circuit overheat protection and over-discharge protection.
The D23x30DR S3 Navigator horizontal directional drill integrates dual rod technology into a compact machine. Featuring a narrow footprint and a weight of 16,500 pounds, the Vermeer D23x30DR S3 is well-suited for fibre, electrical, gas and water installation in hard rock, as well as many other challenging ground conditions. The Vermeer Firestick drill rod dual rod system onboard the new D23x30DR S3 gives operators a seven percent downhole steerability. The unit's threaded outer rod has a rotational torque of 3,000 foot-pounds, while its hex inner rod delivers up to 800 foot-pounds. The Vermeer D23x30DR S3 is powered by a Deutz TCD3.6L4 diesel engine and a thrust/pullback of 24,000 pounds.
The new SL 2 Subcompact Vacuum Lifting System from Vacuworx is the ultimate skid-steer attachment. The SL 2 features a base unit - available with manual or wireless remote control - with modular pad options. Featuring all-aluminum construction, the patent-pending design has a hydraulically driven vacuum pump and can be easily attached to any skid steer or compact tool carrier. The SL 2 is lightweight but delivers a lifting capacity up to 2,700 pounds (1.25 tonnes). Quick-connect hydraulic hoses and universal mounting plates make switching attachments fast and easy so you can maximize productivity on the job. A factory pre-set flow control valve ensures optimal performance.
The McLaughlin Workhorse 225 auger boring machine is designed for long large-diameter casing installations for pipeline, power, communications and water/sewer projects. The new Workhorse 225 is powered by a 214-hp Volvo Tier 4 diesel engine and is equipped with 5-inch hex auger driving 1,200,000 ft-lbs of thrust and 126,000 ft-lbs of torque for big bore applications. New features in the area of remote operation and safety; new, robust quick-set track design; and Rabbit Drives set this machine apart.
Terex Utilities will feature a range of technologies and equipment at ICUEE. New products include a family of articulated and telescopic transmission aerial devices. The Transmission TL Series includes three models, offering a wider range of chassis options for working heights up to 112 feet. The company will demonstrate the Transmission TL Series, as well as other digger derricks and aerial devices that deliver economical cost of ownership and high productivity. Twice daily demonstrations also include:

The C4047 digger derrick with a Stand Alone Core Barrel auger tool.

Hi-Ranger Articulating Telescopic LT40 aerial device equipped with HyPower IM idle mitigation and Positive Attachment Lanyard device.

Hi-Ranger Non-Overcenter Optima TC55 aerial device with Load Alert, featuring updated screen display.
Hilti will be showing a range of tools at ICUEE.
On display will be Hilti's universal crimper NCR 120-A22 which accepts industry standard 12-ton U style crimping dies and crimps copper/aluminum conductors up to 750 kcmil. This solution is packed with smart electronics for crimping more productively.

The cutter NCT 85-A22 was designed to cut a large variety of copper and aluminum conductors with a maximum outside diameter of 3-3/8 inches. It's ideal for crews working on underground distribution or in telecommunications.
The new TE PD is an easy and effective solution for driving ground rods in locations that are difficult to access with a truck. It's simpler and more robust to use than the previous version, further reducing risk on the job.
Designed for utility, municipal and contractor customers involved in the installation, maintenance and repair of underground water, sewer, gas, electric and telecommunications lines, the versatile TruVac Paradigm sub-compact vacuum excavator can dig holes with water or air; vacuum, contain and dispose of drill mud; power pneumatic, hydraulic or electrical tools; and provide transport and storage of replacement parts, equipment and tools. The truck's trademarked "Park-n-Dig" design minimizes the time between arriving on the jobsite and excavation, including the ability to dig up to six feet in depth without additional pipe and hose. The air compressor, which is standard on the Paradigm, powers utility tools such as jackhammers and tampers that may be used on the job. The truck features substantial storage space for these tools, including a long-handle tool box. The truck can also tow up to 20,000 pounds.
Palfinger will showcase several of its cranes at ICUEE. As Palfinger's core product, knuckle-boom cranes have been used for decades in the utility industry for countless applications, as well as many other industries. Palfinger will feature its innovative TEC cranes with the new P-Profile patented boom system. With a broad range of models that cover the entire range of working capacities, Palfinger offers unique products and features to keep fleets working profitably.
Numa offers a full range of HDD rock drilling systems including hammers, bits, side load sonde housings, bent subs, and adaptors capable of drilling holes 4 to 7.5 inches (102 to 191 mm) in diameter. With deep experience in rock drilling, Numa purposely designed their HDD hammers to drill longer in difficult rock conditions. The company says that these products feature a single bore design that allows for a maximum bore diameter in conjunction with providing optimum life against abrasion. Delivering industry-leading steerability and outstanding rate of penetration, Numa HDD systems provide drillers with outstanding performance and dependability, all without sacrificing tool life.
Check out more from Heavy Equipment Guide's ICUEE preview:
Company info
Related products
Related Articles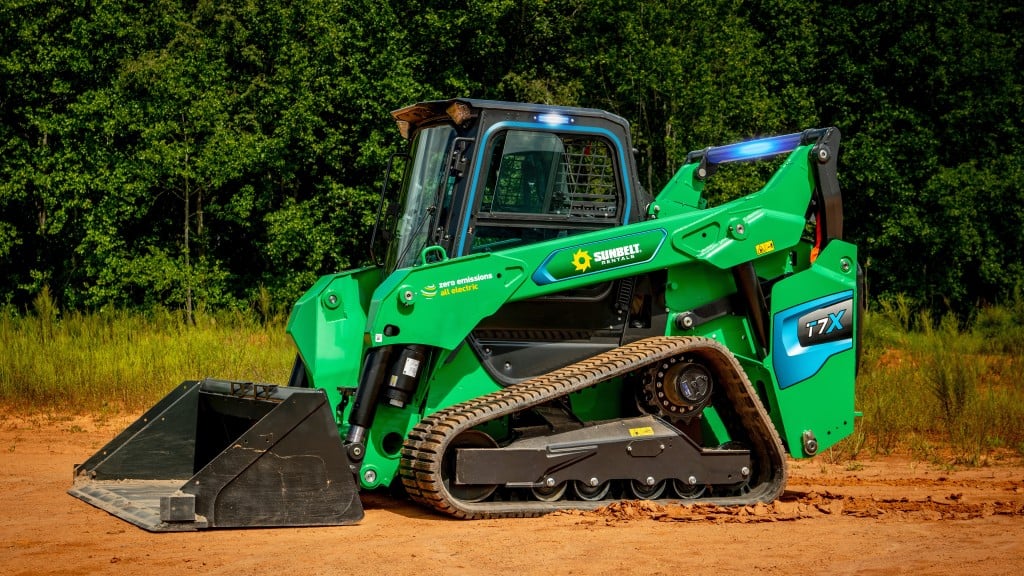 Sunbelt Rentals receives first delivery of Bobcat all-electric compact track loader