Vactor Manufacturing, Inc.
Manufacturer
| | |
| --- | --- |
| Address | 1621 S. Illinois Street, Streator, IL, 61364, US |
| Phone | (815) 672-3171 |
| Website | vactor.com |
| Follow Us | |
About:
For over 45 years, Vactor has been the leader in building sewer cleaners with technological innovation and custom configurable design. With a rich history that spans most of the century, Vactor Manufacturing continues to be respected as an innovative designer and manufacturer of products using pneumatics. Nearly 10,000 units have been sold worldwide, far more than any other sewer cleaner manufacturers. Founded in 1911 under the Myers-Sherman name, the company designed and manufactured agricultural products such as milking machines, hammer millers, feed blenders and mixers, total grain storage and conveying systems. What most of these products had in common with today's products is that they used pneumatic (air) conveyance in their design. In the early 1960s, using its expertise in pneumatics, the company began to design, patent and manufacture a line of sewer and catch basin cleaners for municipal public works market. These units were designed to remove obstructions from clogged or plugged sewer lines, culverts and catch basins. The Vactor Combination Sewer Cleaner 2100 Series was first introduced in late 1989 and has been continuously improved since then. This series of sewer cleaner features ModulFlex Design that allows every customer to build a machine engineered to his specifications, on the chassis of his choice. The 2103 Series joined the ranks of Vactor sewer cleaners in 1992. In 1995 came the Ramjet Jetter. Hydro-excavation is the safe and productive nondestructive excavation method. Unlike mechanical excavation, there is little chance of damage when water is used to loosen the soil, significantly reducing the safety and financial risks associated with utility or pipe line strikes. Vactor will continue to strive to bring innovative solutions to the world's environmental cleaning needs, with many new products on the board for future launch.
Vactor Manufacturing, Inc. Product Categories
Related Articles (11)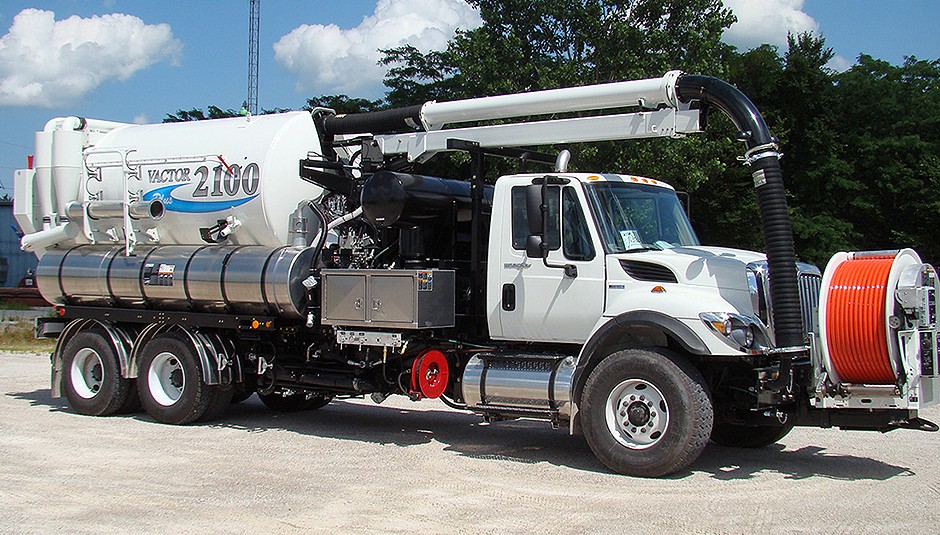 Vactor Manufacturing launches virtual equipment tours