ICUEE 2019: What to see at the demo expo, part three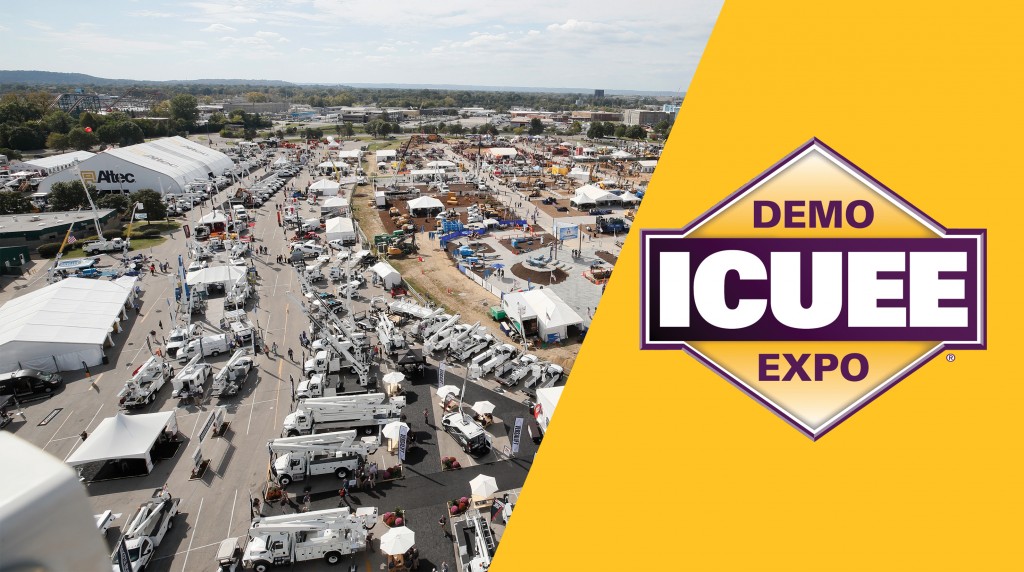 ICUEE, the International Construction & Utility Equipment Exposition, will take place October 1-3 in Louisville, Kentucky. ICUEE is the utility industry's largest trade show, covering 28+ acres of indoor and outdoor exhibits, and bringing together more than 18,000 utility professionals every two years.
B2W Software will highlight its ONE Platform for heavy construction estimating and operations, including the B2W Maintain element for equipment maintenance and management. B2W Maintain gives contractors a comprehensive system to cut equipment costs and downtime by streamlining maintenance processes and taking a more automated, proactive approach to preventive maintenance. The specialized software provides enterprise-wide visibility of equipment status, location and repair history in real time and a Mobile Mechanic application for work order processing, reporting and documentation. Additional features include automated warranty tracking and integrated telematics, parts inventory and purchasing functionality. The B2W Software ONE Platform also includes unified elements for estimating, resource scheduling, field tracking and analysis, as well as e-forms and reporting.
The GHC30 telescoping crawler crane on display at ICUEE will be outfitted with pole claw and auger attachments. When equipped with the auger and pole claw, the crane is adept at off-loading, lifting and installing poles. This 30 USt crane is the smallest member of the GHC range and offers 100 percent pick-and-carry function. With its full-power, three-section 83-foot telescoping boom, operators can easily handle a variety of lifts at various radii without setting up on outriggers like traditional hydraulic boom cranes.

The National Crane NBT30H-2 TM boom truck will also be at Manitowoc's booth.
Stellar offers complete mechanic service truck packages, which will be highlighted in their booth at ICUEE. Products from Stellar include hooklift hoists, cable hoists, container carriers, telescopic cranes, articulating cranes, tire service truck packages and work truck accessories.
Thunder Creek Equipment has made a series of detailed improvements to its Multi-Tank Trailer (MTT) fuel and service platform that allows users to legally haul up to 920 gallons of diesel without a CDL or HAZMAT endorsement. The MTT updates are highlighted by a new electric manifold that automatically shuts off tank valves after fuelling to ensure legal transportation and provide protection against users accidentally leaving a valve open, which could subject them to moving violations. The front end now accommodates new customization options and quality improvements. Other features include: a re-engineered tank design to increase strength and durability; thicker-gauge steel on MTT doors, plus new heavy-duty latches; added option of gas- or diesel-powered fuel pumps that deliver up to 30 gpm; and upgraded optional heavy-duty 35- and 50-foot fuel hose reels.
On display at ICUEE will be the Terramac RT6 rubber track crawler with Terex Commander 4047 which is nimble enough to access tight jobsites yet powerful enough to install powerlines on all types of ground conditions. Also on display will be the Terramac RT14 with Terex RMX, featuring a working height of 79.7 feet, allowing crews to improve material handling efficiency as they transition between the RMX as an aerial device or personnel lift. Carriers feature low ground pressure making it easy for utility crews to climb steep hills and travel through unsteady ground conditions. Additional utility attachments such as lineman winches, vacuum excavators, fifth wheels, and personnel carriers are compatible with Terramac carriers for utility jobsites.
Towmaster's Air-Tilt Deck trailers offer convenience and easy loading by tilting the bed using air from the tow vehicle's system. This provides a controlled tilting of the deck without the use of hydraulics. The low tilt angle is perfect for loading small-wheeled or paver equipment and the deck stays tilted until the air is released from the system. The T-40TA has a capacity of 40,000 pounds and features an angled beavertail and approach ramp with an option for air-ramps (shown). This trailer is easy to operate by simply releasing the locking mechanism and adding air to the twin air bags, drive your equipment on or off and release the air from the bags to lower the deck.
Mack Trucks will display the toughness and versatility of its Mack Granite model at ICUEE. Mack's booth in the Lift & Haul Demo Lot will feature three trucks on display: a Mack Granite 106B twinsteer tridrive with a Bronto Skylift 230-foot aerial platform; a Mack Granite 84F with a 40 USt National Crane NBT40; and a Mack Granite 64F with a Vactor 2100i combination sewer cleaner.
Tadano Mantis Corporation will be exhibiting two of its GTC Series cranes: the GTC-800 (88 tons) and the newest addition to the GTC Series, the 50-ton capacity GTC-500.

The GTC-500 features a four-section, full-power boom that allows continuous telescoping with load to the maximum extended length of 113 feet 10 inches. The GTC-500 has an operating weight of 103,900 pounds, so it can ship in one standard truckload.

The GTC-800 is the largest sub-100 ton teleboom crawler on the market and features a full-power, five-section 37-foot 8-inch to 141-foot 1-inch hydraulic boom. The main boom is complemented by a 33.1-foot / 58.1-foot bi-fold jib.

Both the GTC-800 and GTC-500 feature OPTI-WIDTH, pick-and-carry capacity through 360 degrees, automatic switching load charts for operating on slopes up to 4 degrees and base load charts for work on slopes of up to 1.5 degrees.
Three Kenworth trucks, including a Kenworth T370, T440 and T880, will be featured in the Kenworth Truck Co. booth.

The Kenworth T370 features an end dump configuration, equipped with a PACCAR PX-9 engine rated at 330 hp and 1,000 ft-lb of torque, Eaton Fuller Advantage 10-speed automated transmission, and the PACCAR 20K front axle.

The Kenworth T440 is equipped with a TRUVAC by Vactor MFG Inc., HXX vacuum tank. The truck is specified with a PACCAR PX-9 engine rated at 370 hp and 1,250 ft-lb of torque, and an Allison 3000 RDS 6-speed automatic transmission.

A Kenworth T880 with an Altec Effer 505 Knuckle Boom Crane features the PACCAR MX-13 engine, rated at 510 hp and 1,850 ft-lb of torque. The T880 is equipped with an Allison 4700 RDS 7-speed automatic transmission.
Hyundai Construction Equipment Americas
Among seven compact excavator models on display from Hyundai will be the prototype of an electric-powered model, the Hyundai R35E, developed in collaboration with Cummins Engine Co. Hyundai also will exhibit six conventional diesel-powered models from the 9A series of compact excavators, ranging from its smallest, the R17Z-9A, to its largest, the R80CR-9A.

Also on display from Hyundai's full-sized HX series of hydraulic excavators will be the HX140L, now powered by a 127-hp Cummins QSF3.8 engine. Rounding out the exhibit from the Hyundai HL900 series of wheel loaders will be the HL940TM model.
Check out more from Heavy Equipment Guide's ICUEE preview:
Company info
Related products
Related Articles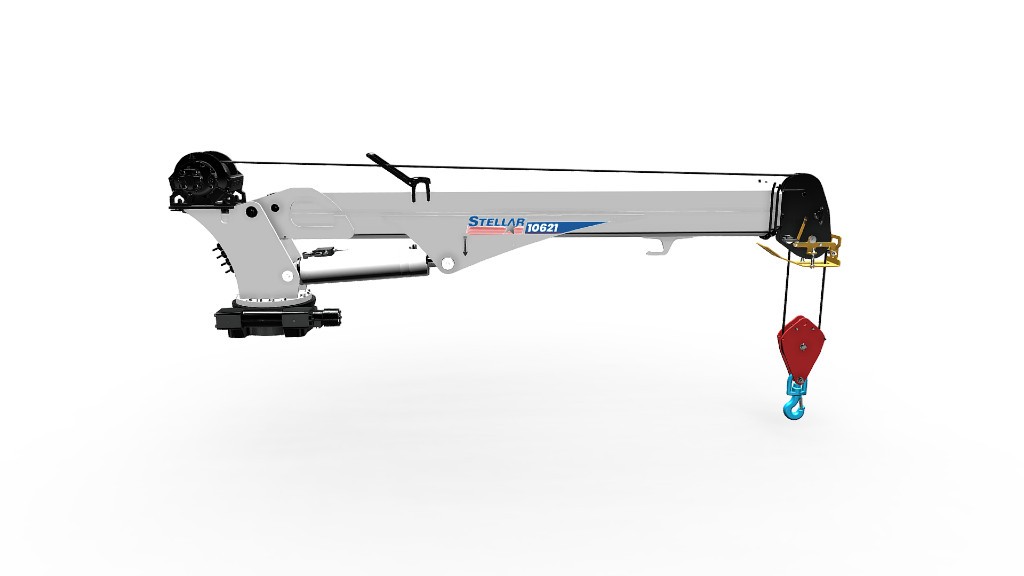 Six new Stellar telescopic service cranes feature redesigned booms and radio remote controls