ICUEE 2019: What to see at the demo expo, part one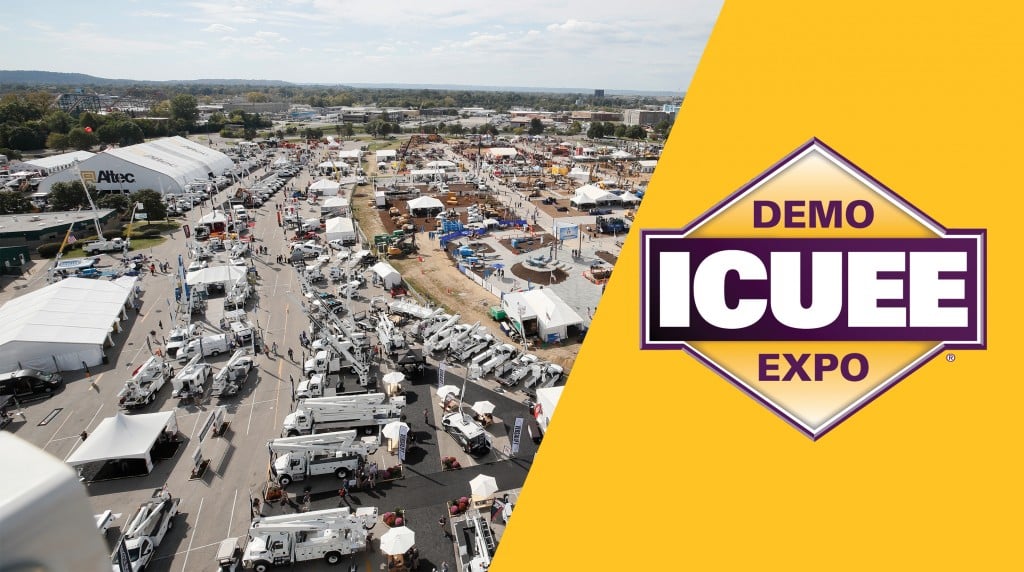 ICUEE, the International Construction & Utility Equipment Exposition, will take place October 1-3 in Louisville, Kentucky. ICUEE is the utility industry's largest trade show, covering 28+ acres of indoor and outdoor exhibits, and bringing together more than 18,000 utility professionals every two years.

Case is featuring updates to its N Series backhoe loaders, including new industry-exclusive PowerBoost functionality, a new PowerDrive transmission upgrade with Direct Drive, and a factory-installed thumb that makes backhoe operation even more versatile. New Case N Series backhoes also feature updates to loader controls, including a new declutch trigger, new roller/rocker switch for better attachment control, and an all-new F-N-R thumb switch for simplified operation.
PowerBoost is a new button on the left-hand backhoe joystick that provides the operator with a momentary boost of increased hydraulic power without decreasing engine rpm (so as not to affect speed/cycle times). This feature is ideal for digging through tough conditions, including hard clay, rock and frost. Case backhoes still feature PowerLift, which provides added lifting power (comparable with some mid-sized excavators) at lower engine rpm to provide powerful and smooth lifting and craning operations.
The Rayco C120R Forestry Mulcher has the power and in-woods characteristics of a dedicated forestry machine with the versatility of rubber tracks for crossing roadways and sensitive turf. It rides on a 17.7-inch-wide (450 mm) steel-embedded rubber track. It boasts a reliable and powerful 120-hp (89.4-kW) CAT diesel engine, while Rayco's exclusive Super Flow, closed-loop hydrostatic system delivers mulching power not found in ordinary equipment.
Purpose-built for mulching, the C120R features a 12,000-pound-capacity (5,443 kg) hydraulic rear winch and Rayco's exclusive elevated cooling design, which places engine radiators in both the rear of the engine compartment and in the limbriser for maximum cooling performance in the harshest climates.
Ramvac
Ramvac by Sewer Equipment is showing the AX-4000 Air Excavator series, which offers both non-CDL and CDL chassis options. This truck series touts a single engine design with 12 volt electrical controls and manual hand valves for ease of use and maintenance, while also being able to excavate with both air and water effectively using only one truck. It offers payload capacities from 5,000 to 12,000 pounds. A standard hydraulic rear door allows operators to dump spoils quickly and easily. Customizable blower options help users achieve the results they need with capacities of 18 or 27 inches Hg, 1,400 or 3,000 cfm with a 6- or 4-inch system. All water systems are contained within a single heated enclosure for cold weather applications, while also offering the most cubic feet of standard tool storage on the market, according to Ramvac.
Generac Mobile's LINKTower is not engine-driven. Instead it is powered by a standard 120V outlet and produces zero localized emissions. The smaller size of the tower allows it to fit through a standard door opening and it can be set up by a single person in less than one minute. Ergonomic folding handles and additional caster wheel allows for one-person maneuverability. Silent operation is ideal for any application in which sound is a concern. Its linking capability allows operators to use shore power, a generator or even a diesel light tower to link multiple LINKTowers together to illuminate large areas - offering extreme fuel efficiency, flexibility and versatility in lighting.
The Toro Dingo TXL 2000 features telescoping arms to allow the TXL 2000 to reach over obstacles, dig below grade, and generally extend the operator's working range. This equipment solution consolidates the benefits of several machines into one to perform a variety of tasks on the jobsite. Fully extended, the boom has a hinge pin height of just over 10 feet (3.12 m).
The TXL 2000 has a rated operating capacity of up to 2,000 pounds (907 kg), rivalling the strength of many skid-steer loaders and compact track loaders.
Trail King personnel will be on hand to provide information and answers on the full line of Trail King trailers, including the following models that will be on display at the show: a TK80SA+ AdvantagePlus! SlidingTail Trailer featuring a tilting main deck with 6.5-degree loading angle and 15-degree dump angle and a 30,000-pound hydraulic winch; a TKT50LP Tilt Trailer, featuring a 12-degree load angle, 30-foot overall deck, dual air locks operated with a single switch, 25K single 2-speed and air-operated approach plates; and a TKT16U Tilt Utility Trailer, featuring a 22-foot deck, 2 pairs of d-rings on stationary and 4 pairs on tilt deck, 8,000-pound electric brake axles and bolt-on lockable tool box lid and fork holders.
Kato

Kato offers four crawler models in a range of weight/capacity classes.

While the standard chassis is outfitted with a material vessel, Kato says these workhorses are much more than earthmoving machines. Their team can outfit a crawler machine as a digger-derrick, personnel carrier, aerial work platform, tanker, crane or other tasked machine. In addition to the application outfitting, they offer customization with a range of useful accessories, such as a winch, to make sure users get the job done.

Kato's line ranges from the 6,415-pound IC37 to the 31,085-pound IC120, with a model to meet any size or payload requirements.
The core of the Steelwrist product offering includes quick couplers and tiltrotators. The company says that outfitting an excavator with a tiltrotator can increase productivity by up to 35 percent. A tiltrotator eliminates the need to re-position the excavator leading to increased productivity as well as a safer jobsite. Steelwrist says that the improved productivity has a direct impact on return on investment, and time savings can quickly pay for the initial investment of the tiltrotator.
CM Labs Simulations will allow ICUEE attendees to operate two different simulator platforms.

The company will display the immersive Vortex Advantage and the entry-level Vortex Edge Plus simulators. Both simulators can run the company's full catalogue of lifting and earthmoving equipment. This includes simulations for boom trucks, mobile cranes, backhoes, excavators and more. The training packs provide exercises for trenching, pipe placement, excavation around utilities and more.

The Vortex Advantage can mirror an entire training fleet, with hot-swappable controls and pedals. It also adjusts to equipment-specific sightlines with a rotating 3-display option or the immersive 5-display option. It reproduces the feel of equipment in motion, including vibration, impact, acceleration and overload conditions.

The Vortex Edge Plus is designed for portability. It mounts on a desktop and is an effective alternative to assessing operators on real machines.
American Eagle specializes in trailers to transport cable reels, coil pipe, stick pipe, and utility poles. These trailers are used by rural electric power companies, municipalities, gas companies, utility construction/telecom companies, and a variety of other applications. American Eagle also manufactures and markets the American Eagle truck-mounted hydraulic air compressors, heavy-duty and light-weight drawer systems in both steel and aluminum, LubeMate lube skids and trailers, FuelMate fuel trailers, and other work truck accessories.

At ICUEE the company will exhibit multiple models of trailers, as well as the new pull handle option now available for American Eagle Drawer Systems.
Check out more from Heavy Equipment Guide's ICUEE preview:
Company info
Related products
Related Articles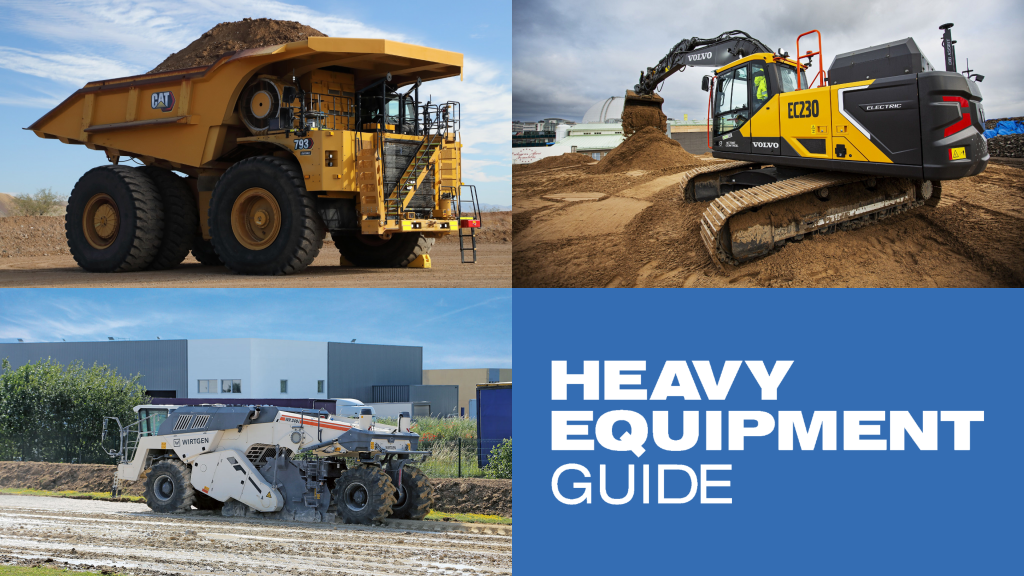 Weekly recap: Cat's first electric mining truck, zero-emission construction with Volvo CE excavator, and more