Manufacturer
| | |
| --- | --- |
| Address | 576 Christian Lane, Berlin, CT, 06037, US |
| Phone | 860-997-4266 |
| Website | steelwrist.com/en-us |
| Follow Us | |
About
Steelwrist is today the fastest growing manufacturer of tiltrotators and quick couplers in the world. A determined focus on robust and modern products, combined with fast service has been appreciated by an increasing number of customers.
Steelwrist business idea
Steelwrist's business idea is to develop, manufacture and sell tiltrotators, quick couplers, accessories and attachments for excavators and backhoe loaders. Steelwrist's goal is to be the "best in the world to develop, manufacture and sell equipment that increases efficiency of excavators"
Steelwrist AB is a Swedish company with headquarters and manufacturing in Rosersberg, north of Stockholm.
Steelwrist core values
Three core values, together with our quality and environmental policies, show the way for how we want to work with customers, dealers, suppliers and employees.
Responsiveness
We are responsive and make sure to listen to what our customers want. We ask until we have understood, and we try to be clear in our communications.
In our daily work this means that we are actively trying to receive feedback and suggestions for improvements from our customers, suppliers and employees.
Simplicity
If something can be done in an easier way, it is our goal to do it. We strive to make our products and work processes as simple as possible.
Speed
We strive to shorten the response time in all customer contacts such as mailing, technical support and service. As an organization, we strive to have a competitive advantage through rapid learning.
In our daily work this means that we try to be available whenever the customer needs us and keep our stock of spare parts to be able to ship key components with very short notice.
Steelwrist Product Categories
Related Articles (20)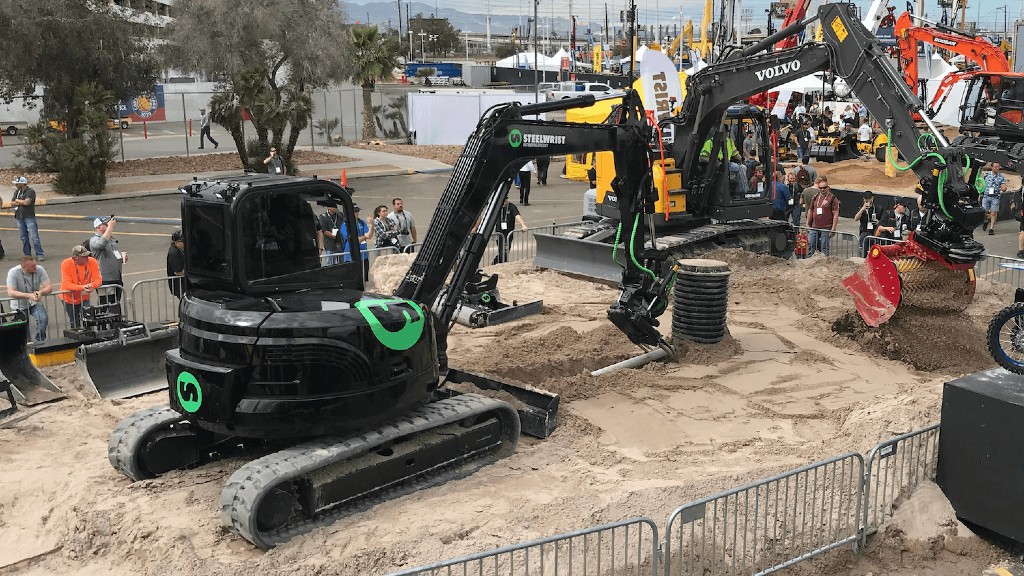 Live tiltrotator and quick coupler demonstrations the focus for Steelwrist at CONEXPO 2023