ICUEE 2019: What to see at the demo expo, part two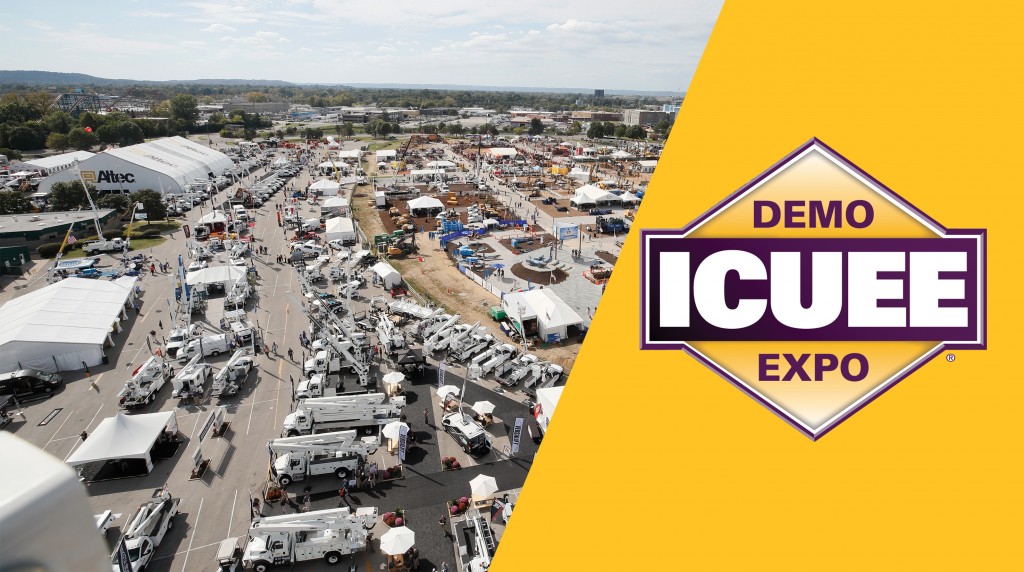 ICUEE, the International Construction & Utility Equipment Exposition, will take place October 1-3 in Louisville, Kentucky. ICUEE is the utility industry's largest trade show, covering 28+ acres of indoor and outdoor exhibits, and bringing together more than 18,000 utility professionals every two years.
Vacall will display the AllExcavate. Vacall says that this hydro excavator features superior water pressure and vacuum forces, easy operation, standard smart controls and a step-in compartment to protect operators from bad weather.

The heated compartment has enough space for an operator to change out of wet clothing. The compartment also has floor drainage, clothing racks, and storage for the high-pressure handgun and extensions.

Ideal for cold weather work, Vacall hydro excavators have LED lighting, extra insulation, heated cabinets for the hose reel and water pumps, and boilers that heat water for more effective hydro excavation in frozen ground.

The AllExcavate uses high-pressure jetting action to loosen material and vacuum forces up to 27-inch HG and 5,800 CFM to remove material and water slurry into a debris tank.
Engcon will show EC-Oil which is a unique automatic quick coupler system for excavators.

With EC-Oil it's possible to switch hydraulic tools in 10 seconds without getting out of the cab.

EC-Oil connects all hydraulic tools automatically to machines from 6 to 33 metric tons and can be retrofitted to all types of hydraulic tools, regardless of manufacturer.

Besides the EC-Oil Automatic Quick Coupler System, Engcon will show their tiltrotator and other power tools for excavators 1.5 to 33 metric tonnes.
PreView Sentry is a flexible, accurate, and powerful active blind spot monitoring solution available for medium- and heavy-duty trucks and equipment. This blind spot collision warning radar system is designed to alert equipment operators of the presence of obstacles in the designated coverage area. With its rugged design, Sentry is developed to operate in all weather and working conditions to help keep equipment and the people around it safe.
Preco's PreView Side Defender II radar-based side collision warning system actively monitors a vehicle's side blind zone. Using the system's intelligent operating modes, operators are alerted to other vehicles in the side blind zone for lane change assist and to vulnerable road users in slow-speed mode for side turn assist, all while ignoring stationary objects.
Super Products offers a safe, efficient and versatile alternative to traditional digging equipment with the Mud Dog Vacuum Excavator product line. The Mud Dog is designed for operator convenience and consistent performance in the harshest environments. This product line comes standard as a hydro excavator and also offers an air excavation option. This allows for the operator to always choose the best application, water or air, for the job. Hydro excavation uses high-pressure water to break up solid materials and is effective in any soil condition. Air excavation uses compressed air to break up soils and materials and is most effective in less compacted soils. Additionally, the Mud Dog comes standard with tilt ejection unloading, the industry's safest dumping solution. It provides fast, thorough removal of debris from the collector body and ensures all liquids are cleared quickly and efficiently even when unloading in an up-slope/nose down position.
Prinoth will be focusing on vegetation management at ICUEE. Adding to its line of forestry mulchers and excavator attachments is the all-new M450s-1900. Designed for use in the 80-150 hp/100-200 L/min skid-steer loader class, this mulching head lends itself ably to a wide range of end uses. At ICUEE it will be mounted on a Takeuchi skid steer. Prinoth offers attachments for vegetation management that fit carriers ranging from 6 to 25 tons.

The RAPTOR 300r carrier is designed for mulching operations on challenging terrain. The undercarriage adapts perfectly to swampy, uneven or steep terrain and flexible rubber tracks offer extremely low ground pressure.

The carrier is equipped with an M550m mulching head and has a mechanical driveline for maximum efficiency. The centre of gravity is on the dead centre of the machine providing even better mobility in steep and swampy terrain. A walking beam suspension, producing increased suspension travel, easily adapts to uneven terrain while providing a safe and comfortable ride.
Additional seals, covers and other special parts are standard for the 299D3 XE Land Management machine to restrict debris and other materials from entering the engine compartment and lower frame while large removable panels provide easy access to aid in routine cleaning. A turbine-type pre-cleaner ejects dust, dirt and debris from engine-intake airflow before it reaches the filter, thus extending air filter service life.

The 299D3 XE Land Management model also comes factory-equipped with components that provide guarding to protect front and rear LED work lights, work tool coupler area, work tool electrical harness connections, and auxiliary hydraulic quick-disconnect fittings from impact and debris that are often hazards in land-clearing applications.

The cooling system's hydraulically driven fan operates only when required to save fuel, while the reversing fan feature clears intake screens of debris, so the system runs cooler when operating in high ambient temperature applications.
The Cary-Lift 204i is a pipe and pole handler featuring an overhead lift arm design which gives the operator full front visibility when lifting or transporting loads. Cary-Lift forks are capable of tilting down 90 degrees for specialized lifting tasks.

The 204i is powered by a 200-hp Cummins QSB6.7 Tier 4 diesel engine with DOC and SCR aftertreatment. It provides a maximum load capacity of 20,000 pounds and max lift height of 14 feet. Offering 4-wheel drive with 2-wheel, 4-wheel and crab hydraulic power steering modes - and with the wheelbase limited to just 12 feet - the 204i can achieve a turning radius of 21 feet 6 inches.

A quick attach system increases the machine's versatility, with fork frames, pipe and pole baler, log baler, scrap baler and tire handler all available as attachments.
The XP185WDO high-pressure air compressor produces 185 cfm and 125 psi. It can simultaneously power both air and electrical tools when outfitted with an optional 4kW generator and is equipped with two 120V duplex outlets with easy access on the curbside, rear panel of the air compressor.

An onboard toolbox allows for convenient storage of both air-powered and electrical tools.

It is powered by a 74-hp Tier 4 Final engine. The high-performance Doosan D24 engine features a DOC aftertreatment system that is virtually maintenance-free.
The XP185WDO maximizes jobsite productivity with a 10-hour runtime at 100 percent load. Dependable even in extreme temperatures, the XP185 provides a limited ambient temperature of 125 degrees F, helping to ensure uptime in hot conditions.
Manitex is adding a new model to the TC series line of truck-mounted cranes, the TC600. The model is rated at 60 tons with a maximum main boom tip height of 141 feet. Manitex will also exhibit the A62 truck-mounted aerial work platform. The A62 is capable of reaching a maximum working height of 62 feet with a max platform payload of 550 pounds in the basket. Manitex's articulating crane line "MAC" will feature the MAC 47.5 knuckle boom crane. Manitex says that its articulating crane products combine the versatility of a knuckle boom crane and the dependability of the Manitex brand to get the job done.
Akkerman will exhibit a Tunnel Boring Machine equipped with an impressive disc-cutter head, featuring a full-face load rating up to 135 tons for the installation of 72-inch OD pipe.

The Akkerman Bentonite Injection System (ABIS) delivers totalized automated bentonite flow control from a touchscreen monitor on TBM and MTBM projects. Attendees will be able to interact with the display to mimic flow control in the adjacent pipe segment.
The company says that its infinitely versatile guided boring product line displays will include an array of tooling for accurate steel casing installations, its new GBM Guidance System with full target optic capability at 600 feet, and many solutions for guided auger boring in soft rock ground conditions.
Check out more from Heavy Equipment Guide's ICUEE preview:
Company info
Related products