Equipment focus: Road construction attachments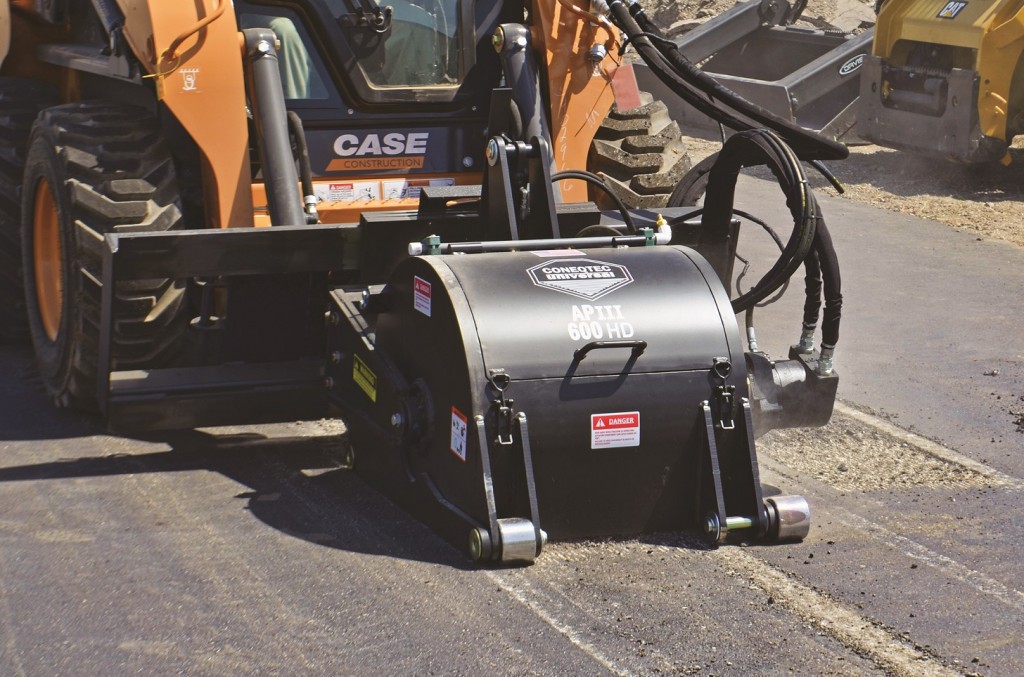 Coneqtec-Universal cold planers
Coneqtec-Universal's flagship for skid-steer attachments is the AP cold planer with widths from 12 to 48 inches.
Open drum design greatly reduces re-milling, increases productivity, and reduces dust, noise and uneven cuts.
Front down design contains debris in shell and leaves it behind within the milled strip – not to the sides or thrown out front.
Heavy-duty carriage arms transfer the host machine's weight directly over the centre point of the drum for maximum control without bouncing.
Direct-drive high-torque motors deliver power directly to the drum. One or two speed (increased torque) motors are available.
Pavijet mini paver

The compact Pavijet mini paver applications include sidewalks, parking lots, utility trenches and patching roads.
Able to fill with gravel, sand, stones, asphalt (hot and cold) and concrete.
Work around obstacles due to the retractable screed.
Completely hydraulic paver can connect to any kind of skid loader with a minimum of 20 hp (15 kw).
Use the same machine to spread fill and later to pave.
Can be controlled from the skid loader and/or with a wireless remote control.
Variable paving width from 7.87 to 74.80 inches (0.2 m to 1.9 m).