Equipment Focus: Site prep attachments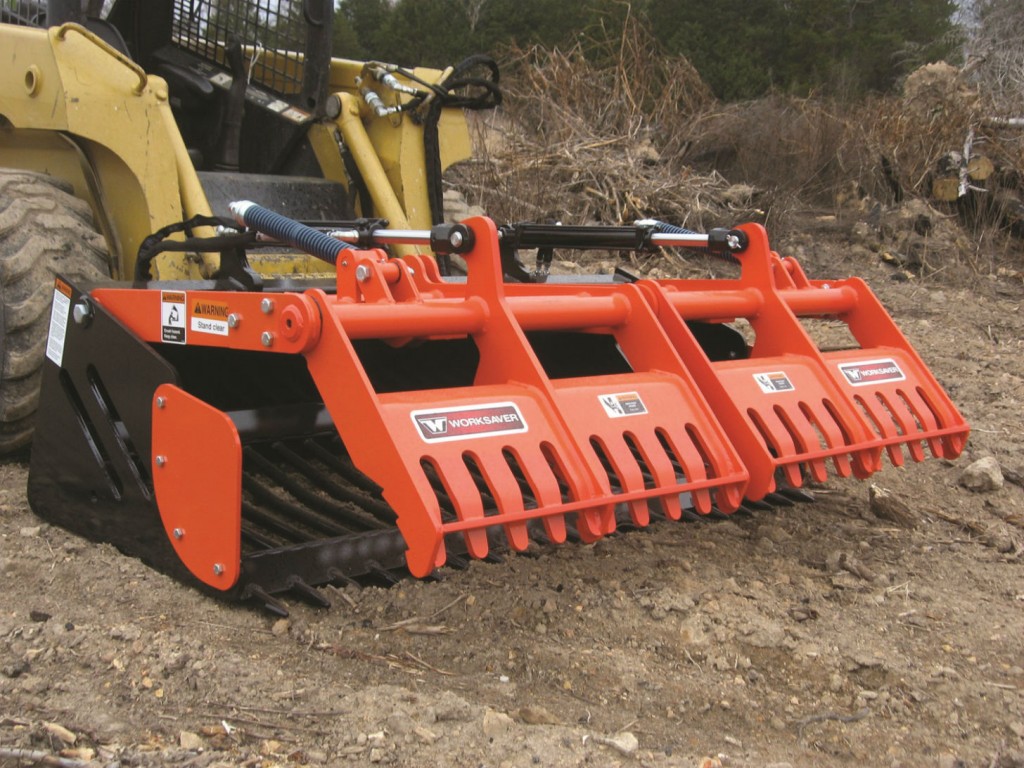 Worksaver sweep action rock grapple
The SitePro sweep action rock grapple for skid-steer loaders is designed for handling rocks, brush, logs, stumps, debris, scraps and more.
Operators can sort large or small rocks and debris with one tool.
Model 72 features an overall width of 72 inches while Model 84 offers 84 inches of overall width.
Front grapples operate in a sweeping action to pull rocks or debris into the bucket for easy site cleanup, leaving the dirt behind.
Grapples work independently of each other to clamp loads that are uneven.
Bolt-on side plates can be removed for handling logs and stumps.
Bandit forestry mulchers
Bandit forestry mulchers mount to skid-steer loaders in seconds via quick-attach plate, bringing convenient, cost-effective, easy-to-use land-clearing power to these versatile machines.
Model 60FM – 60-inches-wide mulching head; model 72FM – 72-inches-wide mulching head.
Easy to operate and maintain.
Powered by skid steer's hydraulic system.
Based on the mulching/grinding technology from Bandit's larger forestry mowers.
Mulch brush, undergrowth and small trees directly into the ground.
Durable, long-lasting design with replaceable anvil and adjustable push bar.
Ideal for lot clearing, right-of-way clearing, forest thinning, trail maintenance.
John Deere mulching head
Boasting a heavy-duty design, the MH60C mulching head ensures long-term durability by utilizing oversize 64-mm (2.5-inch) sealed rotor bearings and double carbide-tipped teeth.
Heavy-duty push bar helps to topple trees and brush while protecting the carrier from debris.
Two-speed hydraulic system enables the MH60C to efficiently utilize available horsepower.
Preset pressure levels allow the motor to automatically shift to high displacement, increasing torque by 30 percent to reduce stalling and increase rotor speed recovery.
The hydraulic brake stops the rotor in less than 10 seconds, eliminating the "freewheeling" common with other designs.
JCB brush cutter
JCB's standard-duty brush cutter for skid-steer and compact track loaders is available in standard and high-flow models.
Designed to clear light to medium density brush and hardwoods up to 4 inches in diameter.
Ideal for roadside maintenance, right-of-way clearing and site preparation.
Dual pressure relief on the hydraulic motor protects against pressure spikes that could potentially damage the drive system.
A pressure gauge indicator comes standard, helping operators prevent overheating.
Bi-directional cutting blades allow operators to cut in both directions and reduce maintenance costs.

More from Heavy Equipment Guide's annual attachments equipment focus:
Earthmoving & screening attachments
Demolition attachments
Compaction attachments
Couplers
Planers
Material handling attachments
Road construction attachments


Related Articles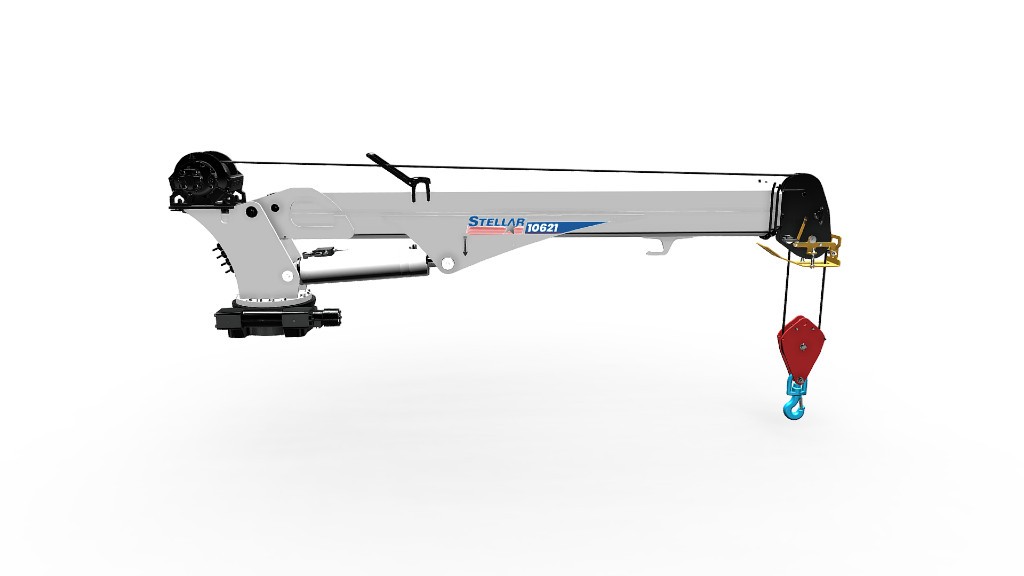 Six new Stellar telescopic service cranes feature redesigned booms and radio remote controls