Equipment Focus: Material handling attachments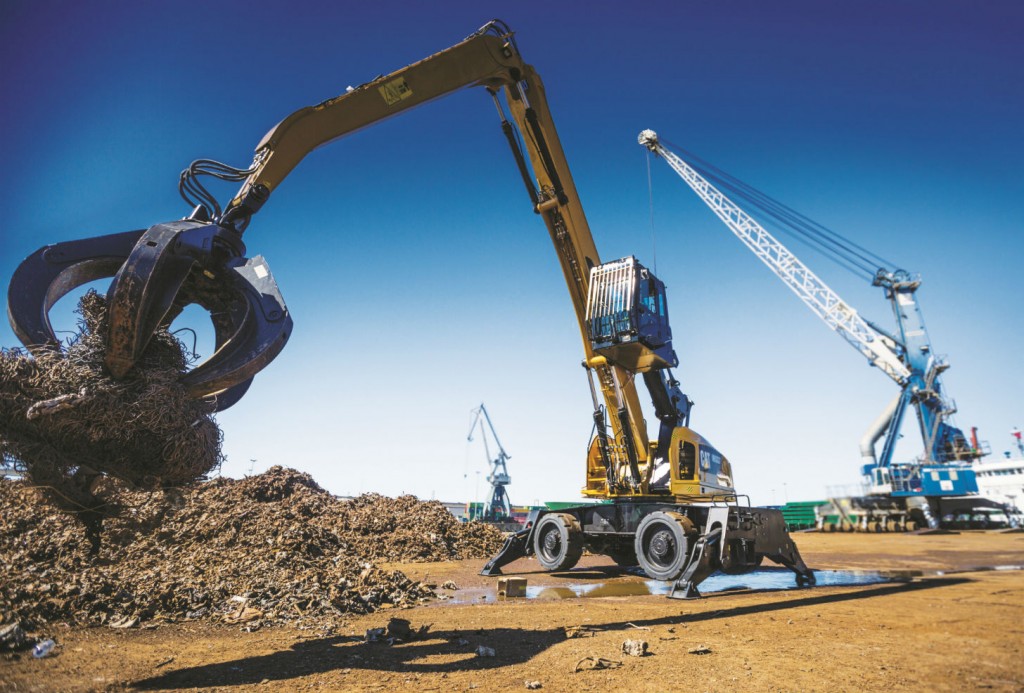 Caterpillar orange peel grapples
Cat GSH425 and GSH525 orange peel grapples are designed with horizontal cylinders, creating a profile that allows for greater material penetration and more efficient bulk-material handling.
Available in both four-tine and five-tine shell configurations, in either closed or semi-closed versions, and feature an improved rotation function.
Applications include handling rocks at construction sites.
High-grade, impact-resistant-steel construction protects vulnerable areas, such as hydraulic cylinders.
High-quality bushings with lubrication grooves and hardened pins are used in all pivot points.
Tines are configured with replaceable cast tips made from BHN 445-555 material that resists wear.
LaValley Industries tonghand

The tonghand is an HDD exit side solution that allows a single operator to make, break and move drill pipe strings, reamers and subs all from the safety of the cab.
TongVise easily makes and breaks joints with up to 120,000 ft-lbs of torque.
Roller arms and shift function allows operator to thread and unthread all connections.
In-cab monitor allows for torquing joints to specified torque value.
Gull wing design allows operator to make and break reamers.
No need for back-breaking wrenches or placing personnel in danger zones.
Vacuworx hydraulic lifters
The Vacuworx HL Series is designed to improve safety, boost productivity and reduce operating expenses when moving and installing concrete road barriers up to 30 feet long and 16,000 pounds.
360-degree rotation lets you maneuver concrete barriers in confined spaces during road, bridge and highway applications.
Wireless remote operation makes loading, unloading and installation fast and easy while keeping personnel out of harm's way.
Elastomer grips provide superior performance and full surface contact without damaging materials.
Operates in conjunction with excavators and backhoes (quick-couplers are available for attachment versatility).
Kenco multilift
The Multilift can be used on any machine with lifting capabilities and comes in 3,000- and 8,000-pound capacity models.
The new Multilift has legs that are adjustable to widths up to 68 inches.
A lever is flipped to unlock, allowing the legs to slide freely along the shaft of the lifter. Once the legs are in position, the lever is simply flipped once again to lock it.
This all-new design will accommodate widths that vary up to 5 inches without needing readjustment.
It can be configured to grab from the outside or from the inside.
Related Articles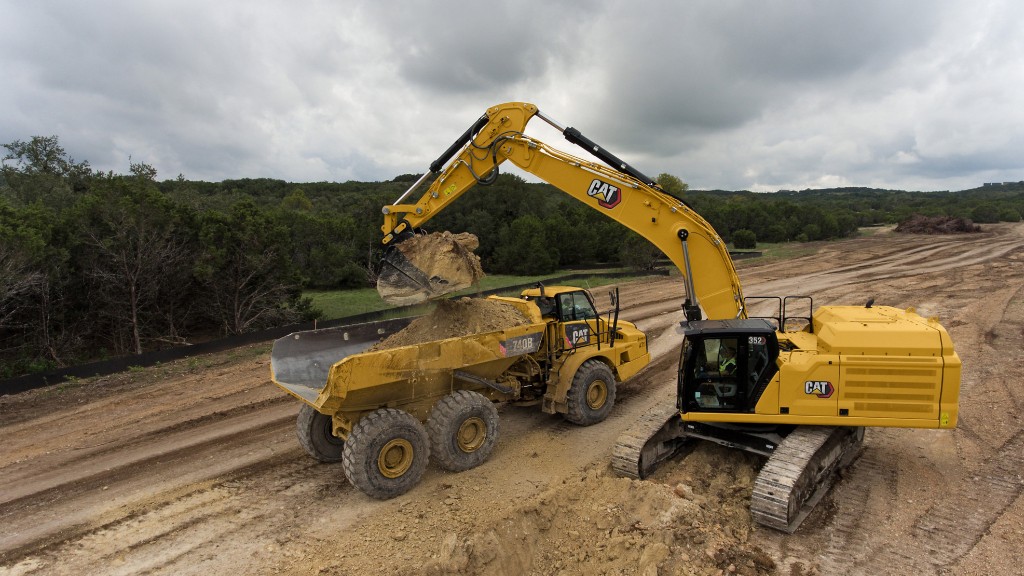 More power and stability help Caterpillar 352 work well with larger attachments