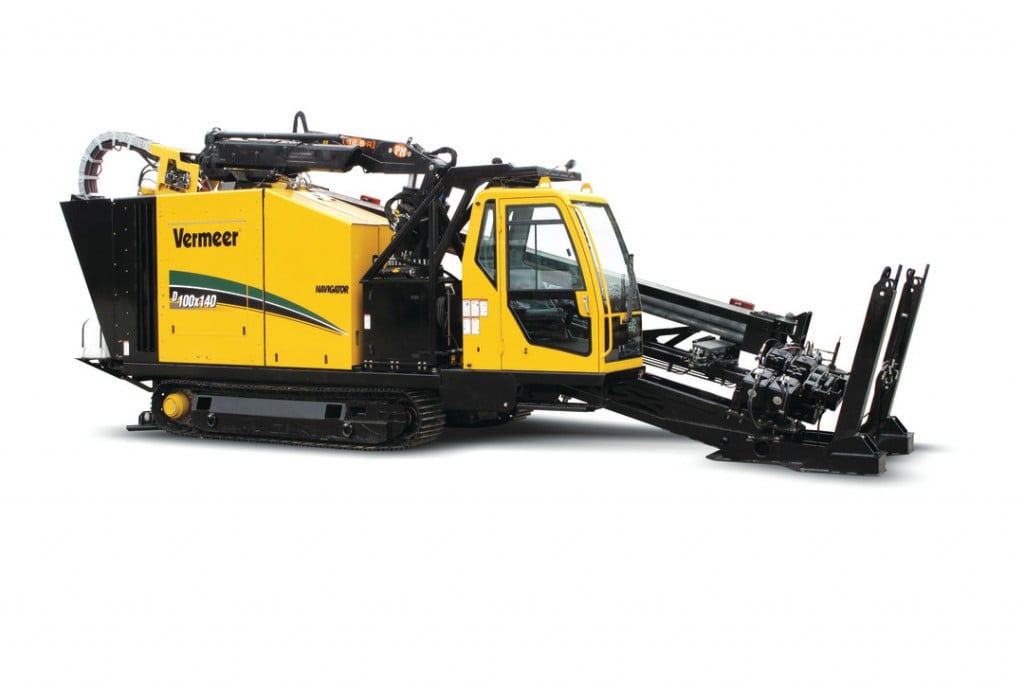 There is no substitute for downhole power. With a maximum rotary torque output of 14,000 ft-lb (18,981.5 Nm) and rotational speeds up to 203 rpm, the D100x140 S3 Navigator horizontal directional drill offers an exceptional one-two punch in response to your most challenging projects. To get you there and back, select between 15' (4.6 m) or 20' (6.1 m) lengths of 3.5" (8.9 cm) Firestick drill rod. Consider the 15' (4.6 m) to minimize your footprint, while selecting 20' (6.1 m) will offer increased onboard rod carrying capacity.
Features & Benefits
EASE OF OPERATION
With consideration to ease of use and safety, the D100x140 stackable rod box design allows additional rod to be loaded via the upper rod box. When matched with the optional onboard crane, no additional support equipment is required to load additional rod.
Crane
The D100x140 is available with a wireless remote-controlled knuckle boom crane. At maximum reach of 19.5' (6 m), the crane has a rated capacity of 3970 lb (1800.8 kg).
Visibility
State-of-the-art dual displays offer easy visibility to a wide range of machine performance, diagnostic and drilling information.
Design
Equipped with angled, true open-top vises with an 8" (20.3 cm) opening, the D100x140 offers good operator visibility during rod makeup/breakout. The true open-top design accommodates mud motors and other large tooling.
Specs
Key Specifications

| | |
| --- | --- |
| Weight | 49800 lbs (22588.9 kg) |
| Gross Horsepower | 275 hp (205.1 kW) |
| Displacement | 433.1 cu-in (7.1 L) |
| Thrust/Pullback Force | 100000 lbs (45359.2 kg) |
| Minimum Bore Diameter | 6" (15.2 cm) |