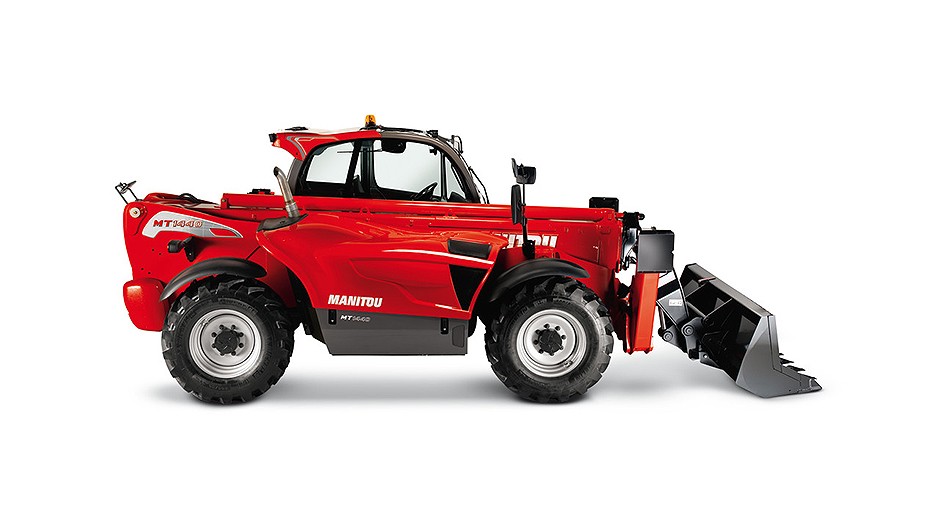 These MT 1440/1840 telescopic handlers are high performers: they have an excellent working envelope and a lifting capacity of up to 4 tonnes. These handlers offer you unique adaptability: Commonality of design making them easy to use and maintain - wide stabilizer legs for unparalleled lateral and frontal stability - A choice of transmission: torque converter or hydrostatic. Efficiency: change the attachment within seconds.
These trucks are true allies in your quest for productivity and simplicity. High performing MANITOU telescopic handlers allow you to carry out all your construction work safely and efficiently.
Features & Benefits
Ergonomic dashboard
All the information you need: direction of travel, wheel alignment, boom angle, fuel level, hour meter etc. Stability indicator cutting off aggravating movements. You choose between a handling or suspended load mode in order to optimize your handling.
Work SIMPLY and SAFELY
Automatic Parking Brake next to the hill start assistance button. EASY CONNECT SYSTEM allowing the depressurization of the hydraulic attachment line without turning off the engine.
Good lateral and frontal stability
The excellent stability allows loads to be easily and safely placed.
Good ground clearance on stabiliser legs
Whatever the condition of the ground, the levelling of the machine on stabilizer legs is simple.
Specs
Key Specifications

| | |
| --- | --- |
| Lifting Height | 44'5" (13.53 m ) |
| Lifting Capacity | 8800 lb (4000 kg ) |
| Weight (unladen) | 23980 lb (10900 kg ) |
| Power | 102 hp (76.4 kW) |