Weekly recap: Q&A with Hemisphere GNSS' vice president, Husqvarna's new demolition robot line, and more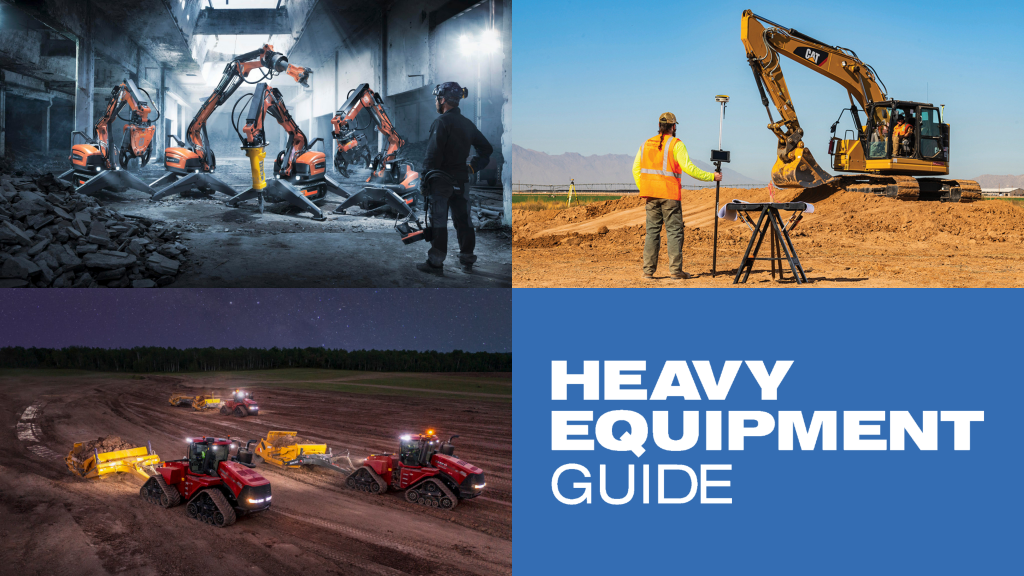 This week was full of technology and demolition. We covered Husqvarna's latest line of demolition robots and sat down with Hemisphere GNSS' vice president to talk about machine control for compact equipment. Plus, Mack launched a new Vehicle-as-a-Service program for battery electric vehicles and we looked at Caterpillar's new earthmoving equipment debuts. Here are five articles from this week that you won't want to miss.
Demolition robot line from Husqvarna gives operators power and control
Husqvarna Construction is strengthening its offer to demolition professionals with the launch of a new range of demolition robots: the DXR 145, DXR 275, DXR 305, and DXR 315. The four new DXR models offer, on average, a power increase above 20 percent when compared to previous models. This results in more effective and powerful machines that allow the user to get more demolition work done, faster.
Find out if any of Husqvarna's demolition robots fit your operation's needs in the full article.
Q&A: Hemisphere GNSS VP discusses machine control for compact equipment
Arturo Santiago sat down with Hemisphere GNSS' vice president Randy Noland to talk about machine control, compact equipment, and Hemisphere GNSS' efforts to increase machine control adoption. Currently, Hemisphere GNSS is targeting small- to medium-size companies that can benefit from machine control and guidance technology.
Read the full Q&A and get the latest information on compact equipment machine control in the full article.
Caterpillar debuts range of new earthmoving equipment
Caterpillar has introduced new products to wrap up 2021. The new products include the 120 GC motor grader, the 651 wheel tractor-scraper, the 900-series medium wheel loaders, and the D4 dozer. Cat is focused on increasing machine efficiency, upgrading maintenance, and operator comfort, and installing the latest technology into the company's machines.
Read an in-depth look at Caterpillar's recent products and technologies in the full article.
Mack launches Vehicle-as-a-Service program for battery-electric vehicles
Mack Trucks and Mack Financial Services have launched an all-inclusive Vehicle-as-a-Service (VaaS) program to help simplify the purchase process and help customers better manage expenses associated with acquiring the Mack LR Electric battery-electric vehicle (BEV). VaaS includes the vehicle chassis, the refuse body, applicable taxes, and a comprehensive vehicle protection plan for the Mack LR Electric refuse model, Mack's first fully electric Class 8 vehicle.
If you're in the market for a new battery electric vehicle, get the details on Mack's VaaS program in the full article.
Kinperium Industries acquires K-Tec and Ashland Earthmoving Equipment
Kinperium Industries has acquired K.A. Group, consisting of K-Tec Earthmovers and Ashland Industries. Kinperium partnered with the owners and management of K-Tec and Ashland to acquire a majority stake of the company. K-Tec and Ashland are the manufacturers of pull-pan earthmoving scrapers and implements for the construction, mining, and agriculture end markets. With the growth goals set out, both factories and all current employees will remain under new ownership.
Find out the details of Kinperium's recent acquisition in the full article.
Related Articles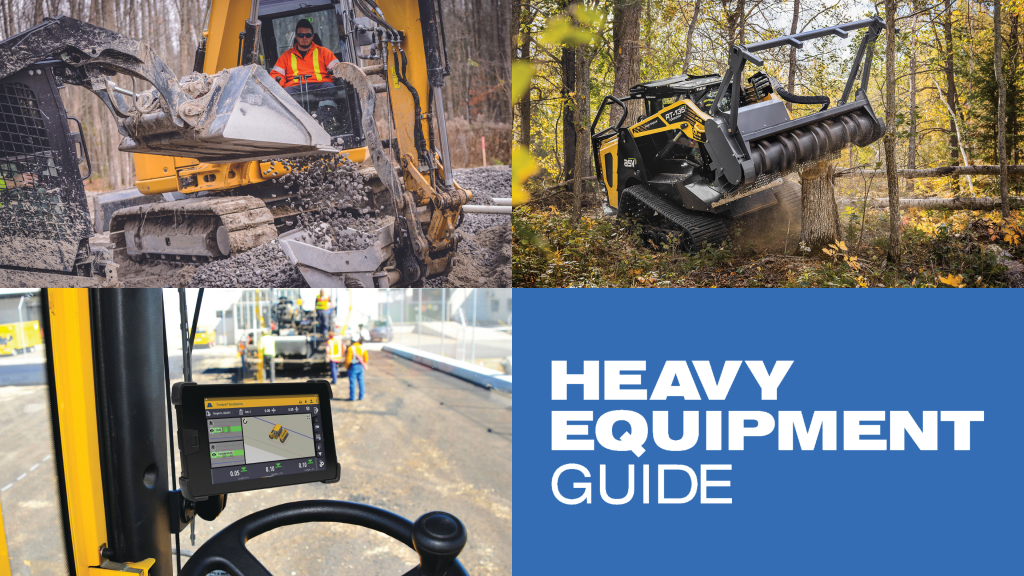 Weekly recap: recruiting operators using social media, large-frame compact track loaders, and more