Q&A: Hemisphere GNSS VP discusses machine control for compact equipment
Randy Noland, vice president of global sales and business development takes aim at the compact equipment market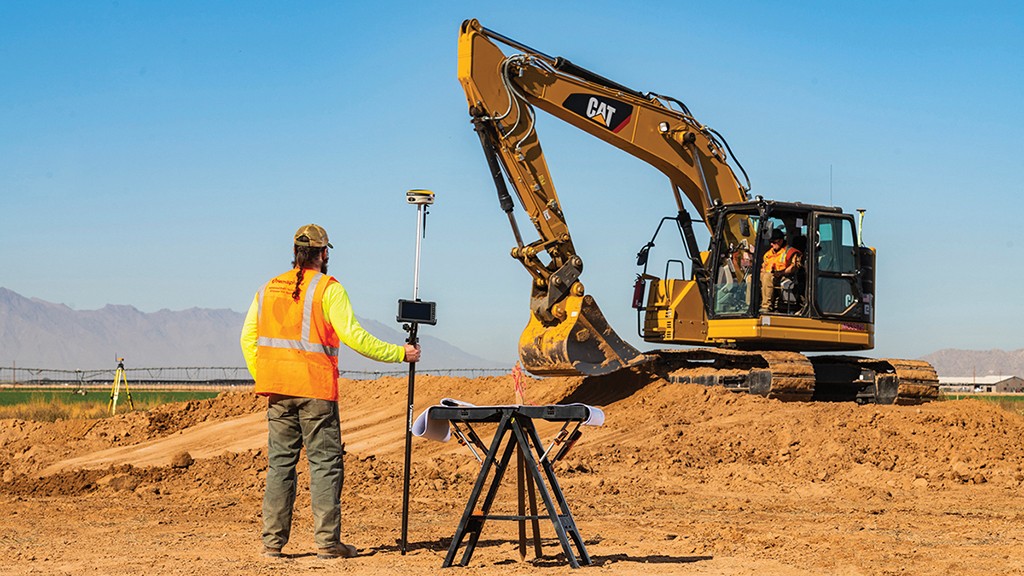 Randy Noland, the vice president of Global Sales and Business Development for Hemisphere GNSS, has a message for contractors and operators: If you are going to compete, you need to invest in some kind of machine control system. Noland says, "It makes everything easier, more accurate, and safer."

I sat down with Noland to talk about the growing use of machine control and the efforts being made by Hemisphere GNSS to accelerate the trend.
Arturo Santiago: For the uninitiated, what is the difference between GNSS technology and GPS technology?
Randy Noland: GPS was the first positioning satellite technology developed by the US Military. As more countries commissioned their own constellations, it warranted a more inclusive term, which is global navigation satellite system (GNSS). So, it's GPS, plus the additional constellations that come online. Depending on the application, I would say there's very few GPS-only high-accuracy positioning systems. GNSS makes the performance way better. Nowadays, it's common to lock onto 46+ satellites.
AS: You have mentioned that Hemisphere GNSS has a different approach to raising machine control adoption. Could you expand on that?
RN: We are taking a unique approach to the market, indeed. Trimble, Topcon, and Leica, they've all done a great job bringing the technology to the market and continuing to raise the technological bar. They have a successful model for the upper segment of the market. But with all that success, only 15 to 20 percent of the available global market has adopted the technology. We believe the time is now to address the remaining, underserved segment. The small- to medium-size companies can absolutely benefit from machine control and guidance technology for supported machines, compact to the largest.

There are several barriers to entry to bringing the other 80 percent on board, complexity and price being two good examples. We have developed machine control solutions that are more powerful yet simpler to use and at a price that is 30 to 50 percent less. That means new users get up to speed faster realizing productivity benefits in less time. Our value proposition means faster ROIs especially on compact machines such as mini excavators. We believe this approach is the right next step to accelerate adoption.
AS: Can you provide more detail on Hemisphere GNSS's value proposition?
RN: In addition to higher performance and real-world, site smart software features, our systems play well with mixed fleets meaning multi-brand GNSS systems, radios, and various file formats. This is key for companies that have already made an investment in machine control and those new users entering the market concerned about how compatible their investment will be into the future. We fit right in. We also provide all GNSS signals with no software or firmware upgrade fees, all standard with our GradeMetrix excavator and dozer solutions. So, our solutions are not only affordable upfront, but we also boast a much lower cost of ownership.
AS: Is your pricing the same for a 2D system as it is for a 3D system?
RN: That's a great question. GradeMetrix excavator and dozer solutions include 2D functionality, 2.5D functionality (in field design) and full 3D functionality, all standard – no upgrades here. For 2D you add the laser transmitter and receiver. We believe it is key to include these features to better justify adoption for new users. Smaller and mid-size contractors typically work in a variety of applications. It is a "Swiss Army knife" easily providing the right tool for the job. It's a very strong solution. It really is. There's just nothing as robust, flexible, as high performance, that's even close – especially at the price.
AS: Do you see this value proposition as a machine control industry disruptor?
RN: I think it is disruptive by addressing the larger, underserved portion of the market. I don't expect we are disruptive to the traditional providers. We really aren't swinging toe to toe with those companies. The volume of our sales are the compact machines, the non-user, the smaller to mid-size companies. Our customer is the un-adopter, the non-user, not the established players so much. Having said that, we have several large users working with some of the world's largest machines.
AS: Moving forward, is your company's focus going to be on providing aftermarket systems, or on providing OEMs their factory-installed systems?
RN: We started out with OEMs and that continues to be a great business for us. But the demand for aftermarket systems was so strong we made the decision to build turnkey solutions and to build a new channel to address that market. We are pleased with the validation of our approach and encouraged by the success. Our customers continue to give us great feedback.
AS: Will the trend of installing machine control systems into compact equipment continue to grow?
RN: Yes. Compact machines are prime customers for our technology. This trend will continue to represent a lot of our business. Hemisphere's Grade-Metrix and SiteMetrix products offer the greatest ROI for compact machines especially. Companies are realizing the productivity gains positioning technology offers. Of course, an ROI for a compact machine is compounded for larger machines. It's a win-win for our customers.
AS: Where do you see the machine control industry heading in terms of progress, setbacks, the effects of new infrastructure dollars, etc.?
RN: The technology is on fire right now. All providers should be doing very well. Autonomous vehicles, on road and off, fuel the adoption. Telematics that connects machines and processes provides unprecedented views of production analysis in real time. The safety benefits are also incredibly compelling. The technology will become more integrated into new machines and aftermarket systems will grow to outfit existing machines. These are very exciting times!
Related Articles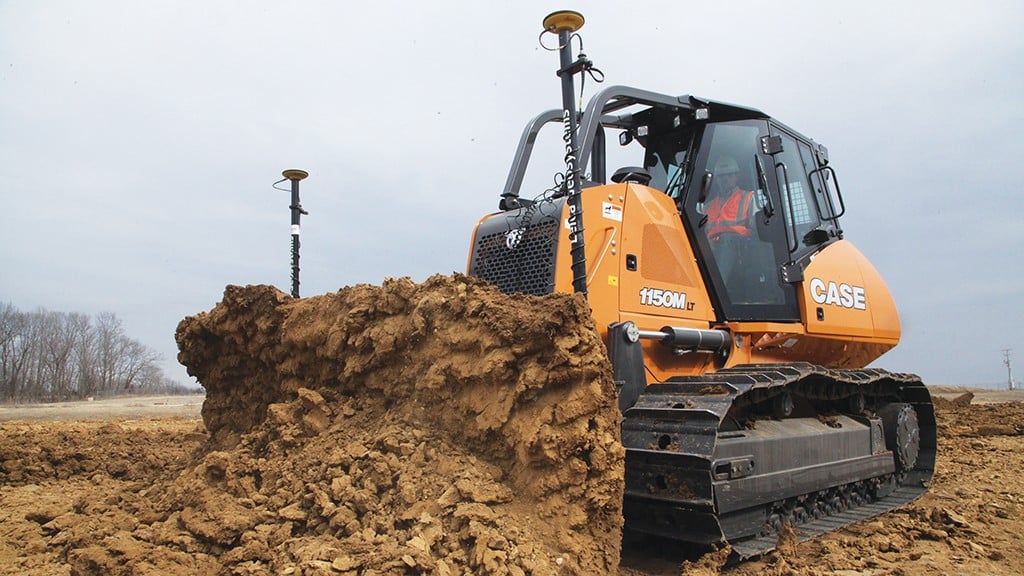 Smoothing it out: tips to get the most from machine control on dozers and graders