Manufacturer
Ashland Industries manufactures high quality earthmoving (scrapers/dirtpans) equipment. These are used in a variety of industrial, agricultural and landscaping applications. We also manufacture Hydro Trash Rakes for hydroelectric facilities.
At Ashland we pride ourselves in making the highest quality equipment that can handle the toughest conditions imaginable.

In 2003 Ashland celebrated 50 years of manufacturing earthmoving equipment. Originally founded by Arnold Buchli in 1953, Buchli Enterprises manufactured a line of carry-all scrapers and after-market dozer blades for several dozers. Ashland native Mr. Bernard Hnath and Terrance Magnason of Grand Forks ND, purchased the company from Mr. Buchli in the late 1960's. During this time they expanded the product line to include earthmovers for agricultural applications. Ashland Industries established a relationship with Versatile Tractor Company, Winnipeg MB, to build a specialized scraper for their large four wheeled drive tractors. The popularity of large four wheel drive tractors gave way to an increased demand for larger scrapers. During the late 1970's Ashland employed over one hundred employees and was the largest manufacturer of pull-type earthmoving equipment. Growing competition and the high interest rates of the 1970's and 1980's had a dramatic effect on Ashland's sales within the agricultural market.
In June of 1998 Jack Martinsen, Randy Rust and Carol Lindsey purchased Ashland Industries from Mr. Hnath and Mr. Magnason. Bob Eder joining the owners in 1999. The new owners aggressively began to diversify the product line to include more industrial models. During this time most of the major tractor manufacturers: Case IH, New Holland, John Deere, and Caterpillar began to build specialized high horsepower tractors for pulling earthmovers like Ashland's. Contractor's quickly realized that the combination of an Ashland Scraper and a specialized tractor made it possible to move more material for site preparation with less investment than with traditional self propelled earthmovers.Ashland Industries is proud of its competitive wage and benefit package which has helped to attract and keep it's highly skilled workforce. Since acquiring the company the average hourly wage increase has increases by 43%. They have also increased their workforce from 18 to 45 employees. Ashland continues to lead the way in the manufacturing of quality earthmoving equipment. With the continuing evolution of tractors the needs and demands of dirt contractors is ever changing. Ashland is constantly improving and raising its own standards to meet those of the industry.
Ashland Industries, Inc. Product Categories
Related Articles (9)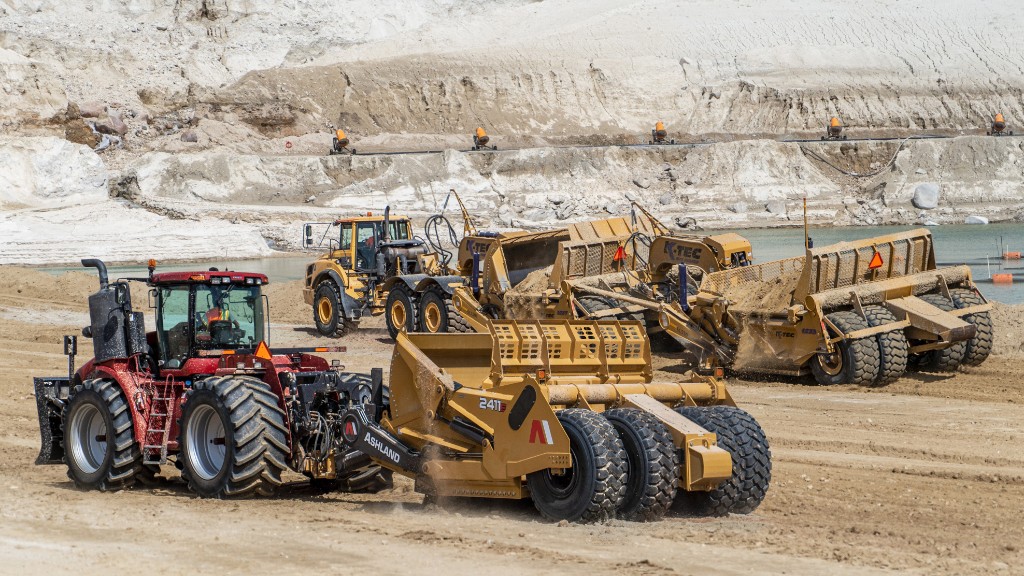 K.A. Group acquires Metalcraft of Georgia to expand presence in Southeastern U.S.