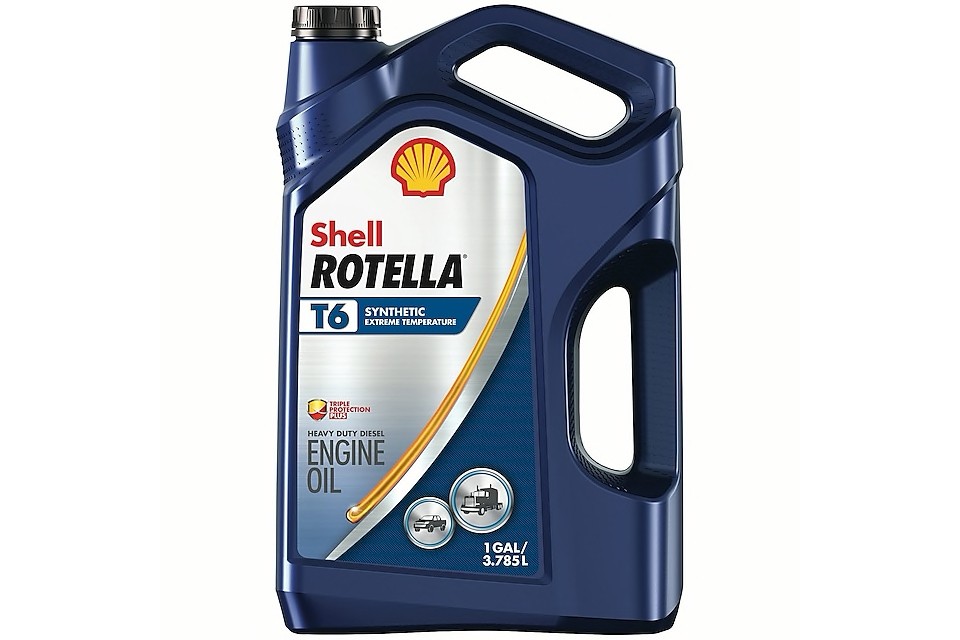 Shell Rotella® T6 Full Synthetic Heavy Duty Engine Oil features an advanced multi-functional, low-ash additive technology in a synthetic base oil designed to provide highly responsive protection that continuously adapts to your driving conditions
Features & Benefits
UNSURPASSED SHEAR STABILITY
Use of selected low-viscosity synthetic base oils further energizes the oil's protective capability that promotes fuel-economy performance with no compromise in durability.
PROTECTION AGAINST WEAR
Shell Rotella® T6 delivers 34% better wear performance on average compared to the previous API CI-4 PLUS 5W-40 formulation.
IMPROVED HIGH/LOW TEMPERATURE PROTECTION
Shell Rotella® T6 provides extra protection against breakdown by heat and offers up to 70% better oxidation resistance, compared to conventional Shell Rotella® T3 15W-40 API CJ-4 oil.
PROTECTION AGAINST SOOT
Shell Rotella® T6 Full Synthetic helps control the impact of soot on your engine through increased levels of high-performance ashless chemistry that keeps soot particles apart.