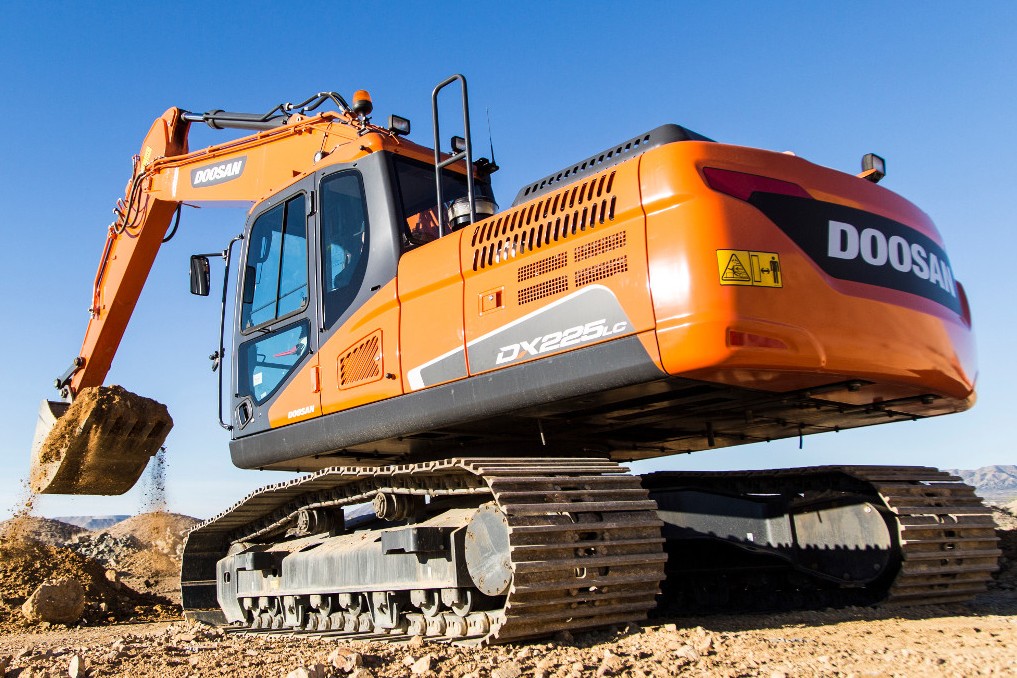 The DX225LC stands out in the popular 21-24 metric ton size class. The Doosan DX series boosts your performance with powerful engines and hydraulic systems. Careful design, high pressure common rail fuel injection and four valves per cylinder deliver increased torque and efficient fuel consumption. High-capacity pumps improve productivity, while the swing drive provides rapid cycles.
Features & Benefits
Doosan EPOS (Electronic Power Optimizing System)
Choose from Standard Mode for optimized fuel consumption and general working conditions, Power Mode for faster cycle times and heavy duty work requirements or Economy mode for reduced fuel consumption in reduced demand applications.
Comfort
The spacious cab offers excellent visibility, simple controls and high-performance air conditioning. The reclining, height- and weight adjustable standard suspension seat has a headrest and adjustable armrest.
DURABILITY
The boom design and construction improves uptime. The swing gear is solid and stable, while the D-type frame and x-chassis adds strength. Bushings and ultra hard wear discs are designed for longer service intervals.
Controls
Easy-to-operate joystick controls make precise machine movements easy, while supplementary buttons are available for control of additional equipment such as hydraulic clamps.
Maintenance
Centralized grease points, easy access and efficient filters minimize your shop time. The simple PC diagnostic monitoring function connects to the EPOS system to monitor hydraulic pump pressures, engine performance and other parameters.
Specs
Key Specifications

| | |
| --- | --- |
| Weight | 52,086 lbs. |
| Power | 62 hp @ 1,900 rpm HP, SAE Net |
| Emission standard | Tier 4 |
| Digging Depth | 21' 7" |