Weekly recap: JCB's first-ever electric telehandler, tips for winter MEWP operation, Tigercat's wheel harvester simulator and more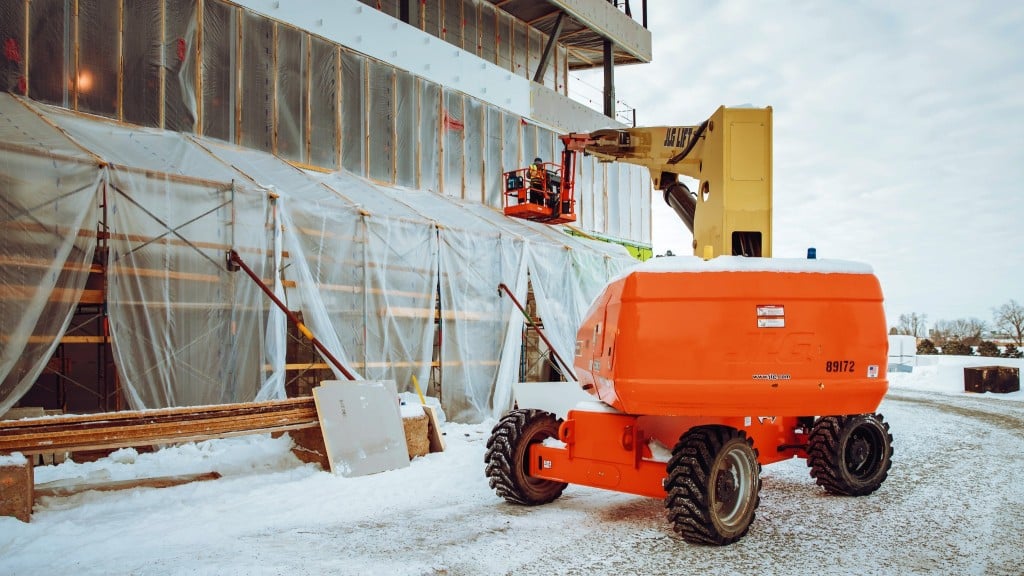 Winter is around the corner and nobody wants to be left out in the cold. Get your fleet ready for frigid weather with tips on below-freezing MEWP operation, snow removal made easy and more. Here are five articles from this week that you won't want to miss out on.
4 tips for MEWP operation in below-freezing winter temperatures
Whether working in a refrigerated food processing warehouse, a cold storage facility or outdoors in winter weather conditions, many battery-powered MEWPs (mobile elevated work platforms) are designed to work in below freezing temperatures. However, consider being proactive with your daily battery care and preventive maintenance routines.
Keep your MEWPs operating in below-freezing temperatures using tips from the full article.
JCB's first-ever electric telescopic handler shown at ARA show
JCB featured the 505-20E, a fully electric version of the compact Loadall telehandler, at the ARA show in mid-October. Designed to deliver the same performance as conventional diesel-powered machines, the 505-20E offers the same output as the JCB diesel telehandlers with a smaller eco-footprint.
Discover if your fleet needs JCB's first-ever electric Loadall telescopic handler in the full article.
Tigercat introduces wheel harvester training simulator
In March 2021, Tigercat partnered with CM Labs Simulations to develop a series of simulators that will replicate the functionality and behaviour of Tigercat log forwarders and wheel harvesters. The wheel harvester simulator is the first to be completed.
Can your operators benefit from simulator training? Find out in the full article.
Snow removal made easy with wheel loaders
If your construction company owns a wheel loader and wants to extend its use year-round, consider clearing snow. Winter can provide an opportunity to operate your wheel loader during your off-season and generate additional revenue.
There are several factors to consider when deciding to use your wheel loader for snow removal. Find out those factors in the full article.
Calgary Aggregate Recycling awarded $8 million grant to construct Canada's first soil reuse facility
By weight, contaminated soil is Alberta's largest hazardous waste stream, with an estimated three million tonnes of contaminated soil landfilled in Alberta annually. To try and solve Alberta's problem with contaminated soil, Calgary Aggregate Recycling Inc. has been awarded $8 million in funding from Emissions Reduction Alberta (ERA) to develop a C&D waste recycling plant, a fully-operational soil reuse facility - the first of its kind in Canada and second in North America.
Read about Canada's first soil reuse technology in the full article.
Related Articles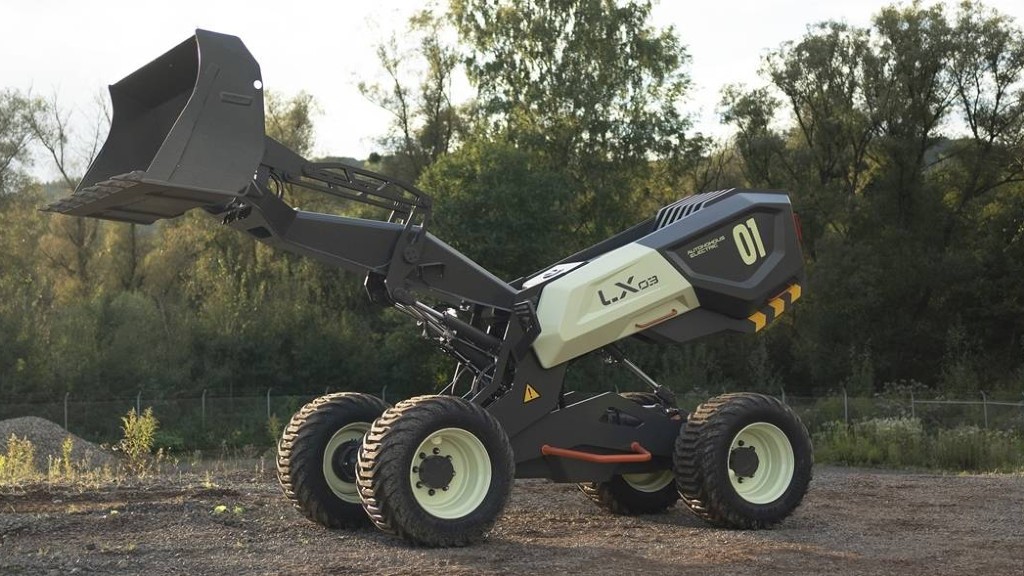 Weekly recap: a self-learning wheel loader prototype, Priestly Demolition wins big, and more