2020 Annual Attachments Guide: Buckets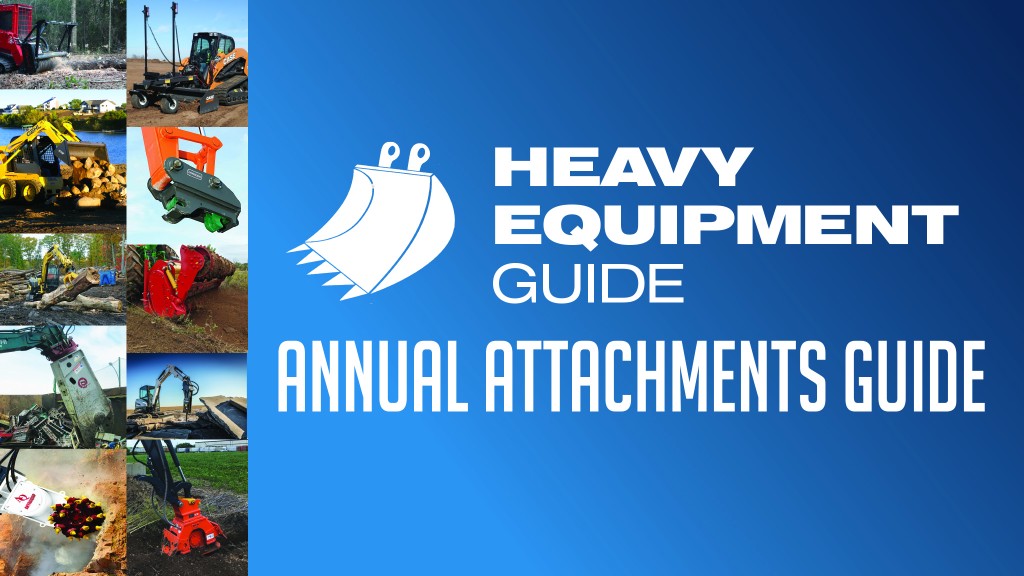 MB Crusher
The MB- L Series Crusher Bucket is suitable for skid-steer loaders, compact track loaders and backhoes.

• Four models for carriers ranging from 5 to 10 tons.
• Use the hydraulics of the carrier.
• Easy to transport, compact, easy to use and low maintenance.
• Can also be equipped with a Dust Suppressor.
Allu
The AC-Series is a bucket crusher designed for a heavy range of crushing applications including concrete, demolition, recyclingand quarrying.

• For excavators from 10 to 33 tons.
• Easily adjusted to the desired output size with a single pin change.
• Able to start the crusher even when the crusher is fully loaded.
• Able to run in reverse, avoiding jams and the bridging of material.
• Easy to maintain and to replace the wear parts.
Manitou
EDGE dirt/construction buckets are offered as standard/extended or heavy-duty and as standard, high or low heel.

• Feature 0.75-inch (19-mm) cutting edge thickness and 34.6-inch (879-mm) bucket depth.
• High breakout force.
• Excellent cutting edge visibility.
• Versatile bucket for tough digging and material handling.
• Available with or without flush-mounted teeth.
Craig
The Grab Bucket 2 is the newest version of the Craig Grab Bucket.

• The thumb is directly mounted on the bucket so the operator can drop the entire attachment in one piece.
• Built with a helical actuator to provide a steady grip with no exposed cylinder shafts.
• The helical actuator can produce up to 54,000 foot-pounds of torque at 3,000 psi.
• Install is easy with no welding required.
Kenco
The Slab Crab is designed for removing concrete slabs and bridge decks.

• Models can accommodate slabs ranging from 4 to 19 inches thick.
• Available for excavators from 5,000 to 150,000 pounds.
• Serrated teeth line the upper jaws to prevent slabs from sliding.
• Models are available in sizes to fit backhoe loaders.
• Available as a direct pin-on or to attach with the WedgeBolt Coupler System.
• Custom models can also be fabricated to accept larger slab thicknesses.
Doosan
Doosan rock buckets are designed for use with wheel loaders in challenging applications.
• Deliver improved digging and bucket filling.
• Reinforced mounting plates offer added durability.
• Spade nose-style design.
• Features pin-on mounting and standard weld-on teeth.
Weldco-Beales Manufacturing
This clean-up bucket works in loose and bulk loading applications, as well as finish grading. These buckets are available in larger widths and capacities than the regular HDD buckets.
• Dual-tapered for easy clean-out.
• Cycle times are reduced by optimizing the machine's breakout and crowd forces.
• WBM Bucket Clamps (Thumbs) can be added.
AMI
The Hydraulic Tilt Ditch Cleaning Bucket features a flatter profile, open heel and bigger radius for level grading on uneven terrain.
• Designed to reach awkward spots with less repositioning of the excavator, the bucket allows for level grading on uneven ground, provides smooth tilting action and fits tightly when curled up.
• Bottom reversible cutting edge adds longevity and provides easy in-field maintenance.
• 45-degree tilt range on each side helps gain an easy, clean finish.
ESCO
The Heavy Duty Plate Lip Bucket (HDP) is designed for general excavating such as dense clay, compacted soil, or gravel conditions.

• Premium Ultralok tooth equipment delivers optimum digging performance.
• Point options available to match any machine and application.
• Triple taper design ensures faster loading and cleaner dumping.
• AR 400 full-width bottom wear runner and side wear strips.
• One-piece, side-reinforcing plate that provides structural integrity.
• T-1 steel plate lip provides long life and durability.
• Strong formed double beam providing increased torsion resistance.
• Replaceable cast steel alloy, bolt-on wing shrouds.
Toro
Toro's dedicated grapple bucket attachment for Toro Dingo compact utility loaders was designed for simplified handling of a variety of materials including boulders, timber, concrete,scrap, waste and other debris.

• Constructed of high-strength steel, bringing a level of simplicity to material handling, hauling and grading tasks.
• Available in a standard 34-inch width, contractors are able to optimize the right size grapple bucket for most tasks.
• Weighs approximately 238 pounds.
Related Articles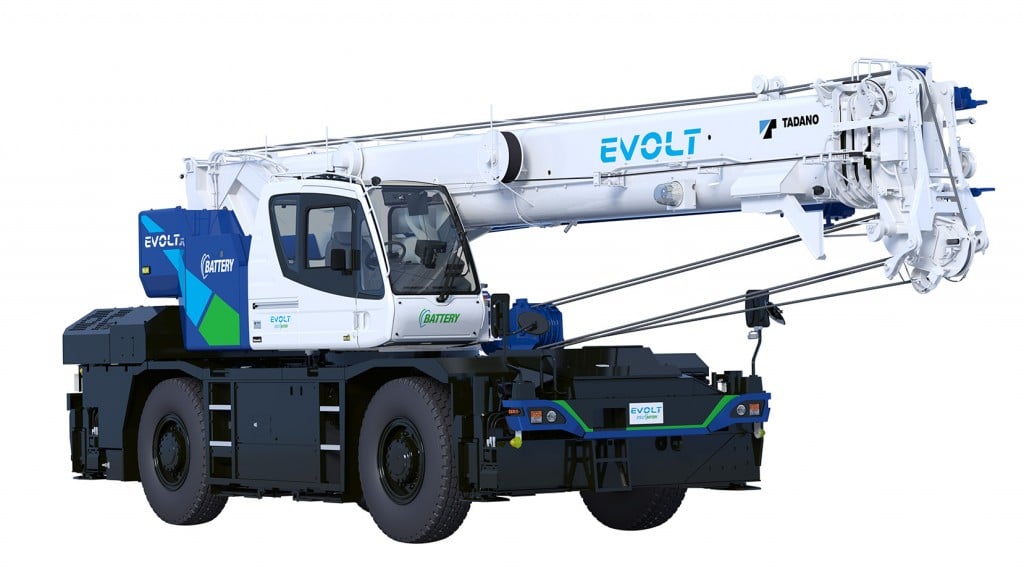 (VIDEO) Fully electrified rough-terrain crane from Tadano enters Japanese market