Heavy Equipment Guide's Top Innovations for 2018: Part 2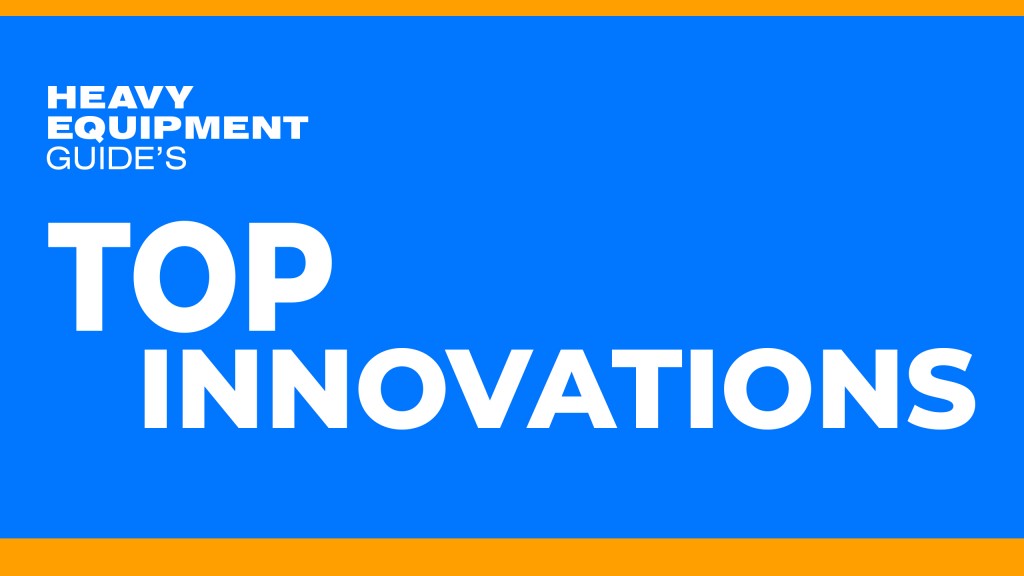 Innovations shape our world, every day in many ways, and the staff at Heavy Equipment Guide want to acknowledge their importance in the world of construction-related equipment. As a result, we have created this new annual feature. Our goal is to illustrate the range and scope of advances, from earthmoving to paving, aggregates, lift, maintenance, training, wearables and others. These innovations offer advantages from doing the job faster, more accurately, more safely, more comfortably or more efficiently, to improving maintenance or providing a better ROI. The editors' selections are drawn from our coverage during the year. The selection was not always easy as there are many worthy innovations but we hope the diversity of the ones shown provide an appreciation of the vast amounts of time and money which manufacturers spend developing innovations, large and small, that make our lives better.
VOLVO CONSTRUCTION EQUIPMENT
H-series 2.0 wheel loaders
The 2.0 Update for Volvo H-Series wheel loaders includes next-generation OptiShift, new load-sensing hydraulics and a new transmission which results in faster cycle times, plus up to 10 percent greater productivity and 20 percent greater fuel efficiency. OptiShift technology allows operators to customize the lock-up engagement of their machines. It also integrates the Volvo-patented Reverse-By-Braking (RBB) function and the new torque converter with lock-up, creating a direct drive between the engine and transmission.
LYTX
Video Services
Fleet managers are turning to cameras for driver training and safety around their vocational trucks. Lytx is helping with its DriveCam and Video Services. DriveCam records the road and driver simultaneously, allowing managers to review any potentially problematic driving behaviours with the operator. Video Services collects video from cameras around the truck and reviews it for safety issues; it can also protect operators in situations such as a customer complaint about a pickup being skipped or a service not being performed.
KOMATSU AND PROPELLER AERO
Drone data management for smart construction
Komatsu, as part of its Smart Construction program, partnered with Propeller Aero to better analyze photos taken by UAVs. Propeller Aero's system crunches thousands of drone images in hours, and delivers the results as a cloud-based 3D model right to the user's desktop or tablet. The result is earthmoving and levelling operations that are more precise, completed faster thanks to off-site processing. In addition, Propeller is able to work with multiple coordinate systems and include local site calibrations; users can incorporate up-to-date survey data using specific geospatial coordinates already in use on the site.
SUPERIOR INDUSTRIES
Alliance Low Water Washer
Alliance Low Water Washer is designed specifically for washing crusher fines and uses 80 percent less water than the traditional screw/screen combination. This eliminates costly handling and hauling of material to a separate wash site. The feed is mixed with water to produce a thick slurry, which is dumped onto a dewatering screen with a series of spray bars to clean and wash out the fines. The end result is a saleable manufactured sand with just eight percent moisture content. Units are available for rates up to 272 mtph (300 tph) and custom-designed machines can produce higher rates.

MICHELIN
Xtra Load tires
Michelin's 18.00R33 tire for rigid dump trucks provides operators with up to 11 percent more load capacity or more distance per hour, while also providing longer wear life. The Xtra Load Protect tires, with their revolutionary tread pattern and improved heat dissipation, are designed for hard, sharp, abrasive conditions on flat, dry surfaces, where the priority is protection and damage resistance – conditions often found in quarries and construction sites. The Xtra Load Grip tires are for soft, loose, muddy ground conditions in mining and quarrying operations on slopes and inclines, where the priority is high grip and traction.
AMERICAN AUGERS
DD-240t Midi HDD Rig
The American Augers DD-240T Midi Rig is a whole new design concept in horizontal directional drills. It is totally configurable, completely self-contained and easily mobilized to get drillers from job to job faster. The patented moveable cab comfortably accommodates both driller and wire-line operator – no other rig in this class size features a dual-person cabin. The cab can also be set off-board to reduce vibration conveyed to the operating compartment, or set on board to work in confined spaces.
DSC DREDGE
Sharkuda swinging-ladder dredge
The DSC Dredge Sharkuda dredge with two provisional patents, walking carriages and a wide-format swinging ladder, delivers higher dredging efficiency and output than a comparably sized conventional unit through continuous, uninterrupted dredging. It uses four spuds (vertical piles) which are automatically positioned in spud glider assemblies and reset in sequence, ensuring three spuds are engaged with the bottom at all times. This provides straight line advance and exceptional security when working in swift currents, and ensures material is not missed during environmental remediation projects.
RAIMONDI
LR330 Luffing Jib Crane
Raimondi Cranes has created a transformative approach to heavy lifting technology with the LR330 luffing jib crane, which has a maximum lift capacity of 18,000 kg. A breakthrough equilateral triangular jib design allows for improved packaging and transportation,simplifies the construction phase and reduces wind impact on the jib, thereby decreasing the out-of-service radius. Together with the new Raimondi safety control system that monitor all of the crane's movements and the load, there is a significant advancement in performance and control.

Heavy Equipment Guide's Top Innovations for 2018: Part 1
Company info
Related products
Related Articles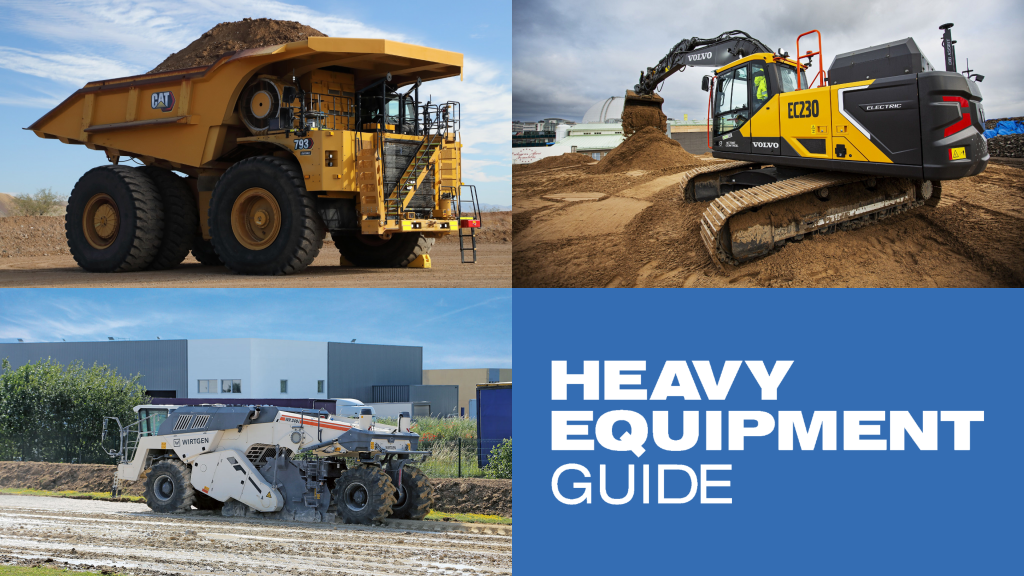 Weekly recap: Cat's first electric mining truck, zero-emission construction with Volvo CE excavator, and more