Heavy Equipment Guide's Top Innovations for 2018: Part 1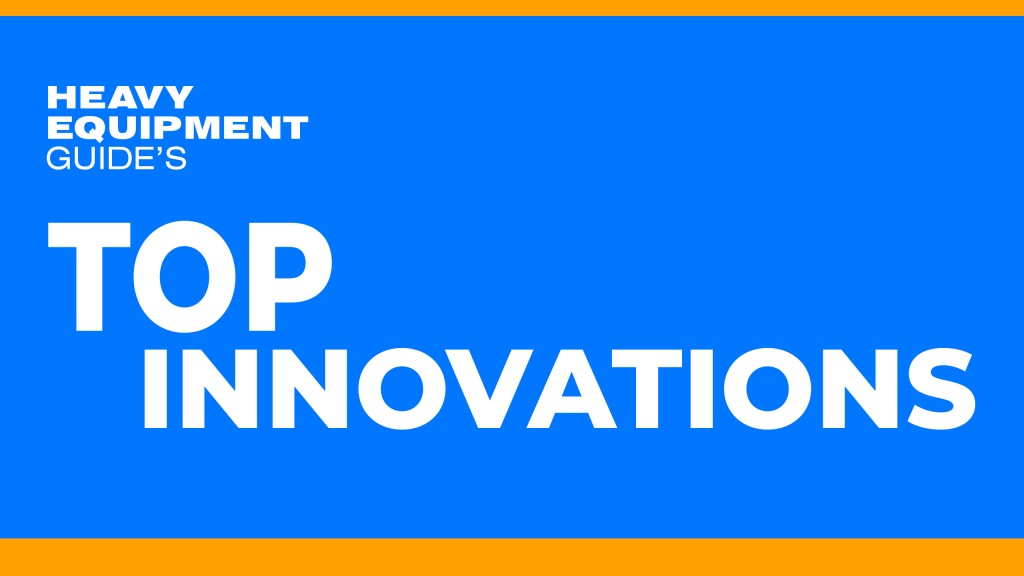 Innovations shape our world, every day in many ways, and the staff at Heavy Equipment Guide want to acknowledge their importance in the world of construction-related equipment. As a result, we have created this new annual feature. Our goal is to illustrate the range and scope of advances, from earthmoving to paving, aggregates, lift, maintenance, training, wearables and others. These innovations offer advantages from doing the job faster, more accurately, more safely, more comfortably or more efficiently, to improving maintenance or providing a better ROI. The editors' selections are drawn from our coverage during the year. The selection was not always easy as there are many worthy innovations but we hope the diversity of the ones shown provide an appreciation of the vast amounts of time and money which manufacturers spend developing innovations, large and small, that make our lives better.
KAL TIRE MINING GROUP
Gravity Assist System

Kal Tire's Gravity Assist System (GAS) acts like a weightless mechanical arm to maneuver 36-kg torque guns used to fasten the many lug nuts on earthmover tires. It allows a tire technician to easily fasten nearly 70 lug nuts by utilizing the weightless mechanical arm to hold and swivel the torque gun. This eliminates pinched fingers, muscle strain and fatigue – common injuries from holding a heavy torque gun.
HAMM – WIRTGEN GROUP
Hybrid-power tandem asphalt compactors
Hamm's totally new hybrid powertrain for tandem asphalt compactors combines a diesel engine, which covers the base load, with a hydraulic accumulator to meet peak loads. For normal applications, maximum load is only called up for seconds. Afterwards, there is sufficient time to replenish the accumulator. The powertrain is markedly quieter, saves up to 15 percent in fuel consumption, substantially cuts CO2 emissions and does not require an SCR catalytic converter or DEF. The hydraulic system also functions as an auxiliary drive to supply a maximum short-term load of up to 27 hp (20 kW), such as when starting the vibration drive.
PROALL
Cement Load Cell System
ProAll introduced something on their 2018 Reimer Mixer that is not found on any other mixer: a Cement Load Cell System. It uses sophisticated scale technology to dispense cement from the mixer by weight, raising the accuracy of cement measurements in real time. For the rest time, load cells provide mobile mixer users with ultra-precise cement measurements with greater assurance and confidence. This provides a way to gain acceptance from engineers who may not be familiar with concrete poured with a mobile mixer, and can even produce mixes that a drum truck cannot provide.
PROGRESSIVE GROUP
SharpGrade Leveller
The Progressive Group SharpGrade Leveller has a rigid, patented linkage that enables compact track loaders, skid steers and small articulating wheel loaders to accurately grade to within +/-3 mm faster than with a typical box blade. It is available in Junior, Compact, Medium and Heavy Duty models ranging from 1.4 to 2.5 metres wide and can be paired with Trimble, Leica or Topcon grading technology. It can be fitted with clip-on scarifiers, quick-release laser guidance poles, adjustable centre wing for narrow grading, clip-on extension wings for finish-grading of sports fields and a clip-on power rake that allows precision power raking on grade.
GENIE
High float telescopic booms
The S-80 HF (high float) and S-85 HF telescopic booms have an expanded working zone thanks to a unique chassis tilt sensor incorporated into the machines' function. The tilt sensing technology gives operators access to different ranges of motion based on the chassis angle and is engineered to automatically cut out certain lift and drive functions when the tilt activation setting is reached. This feature means that not only are these machines able to carry more load than ever before, but they can also access hard-to-reach work areas on challenging jobsites.
CM LABS
Simulator training systems
CM Labs has introduced a number of training systems for its Vortex simulators that have been recognized for their advancements. The Excavator and Dozer simulator packs feature new methods of simulating the machine's interaction with soil; as the simulated equipment pushes, the material pushes back, providing a far more intensive and realistic experience for trainees that will transfer well to the jobsite. The dozer simulation has been designed from the "ground" up; as the machine engages, it simulates the actions of the blade, engine, transmission and controls using the laws of physics to give operators that realistic touch.
MCCLOSKEY INTERNATIONAL
All-terrain stackers
McCloskey has blended the benefits of on-site track mobility with the high productivity of a radial conveyor in their new all-terrain stackers through the ability to switch the conveyor from track to radial mode in just seconds. The stackers also have a unique rear counterweight that counterbalances the tracks and wheels, enabling a much higher stockpile capacity and greater stability for the stacker in radial mode. The stackers can be used in any terrain, range from 60 to 150 feet, and are easily moved site to site without the need to remove the wheels.
TOPCON POSITIONING GROUP
Modular 3D machine control excavation system
Topcon's new 3D machine control system – the X-53x – offers a faster, modular, easily upgradable aftermarket solution for excavation. It features fully integrated receivers for precise positioning of the boom, stick and bucket at all times, as well as a controller which offers compatibility with all brands and models of excavators. It is engineered to be easily upgradable for future excavation demands as technology becomes available.

Heavy Equipment Guide's Top Innovations 2018: Part 2
Company info
Related products
Related Articles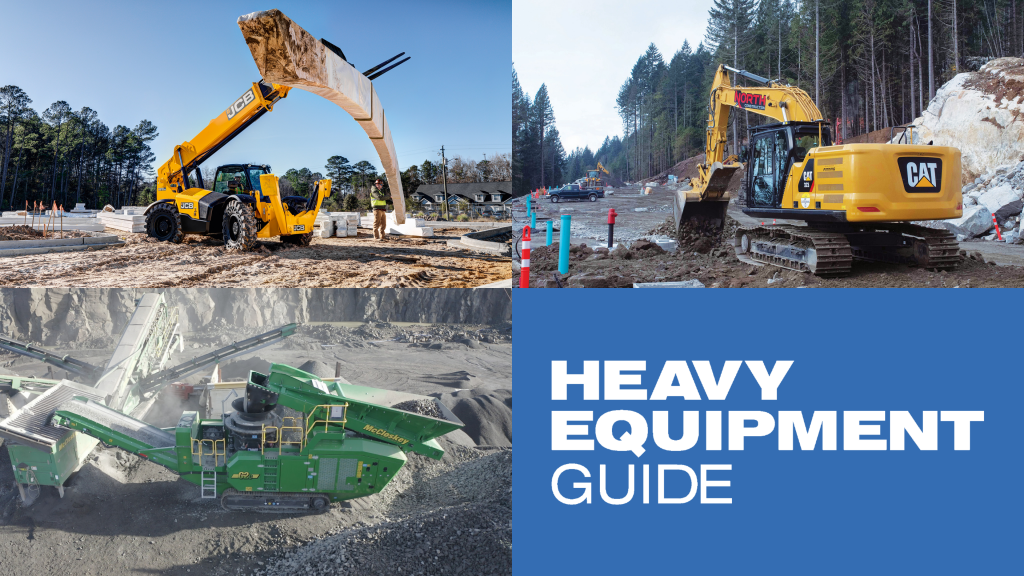 Weekly recap: telehandlers for hoisting and material handling, new Manitowoc truck crane, and more