Heavy Equipment Guide's Top Innovations for 2018: Part 3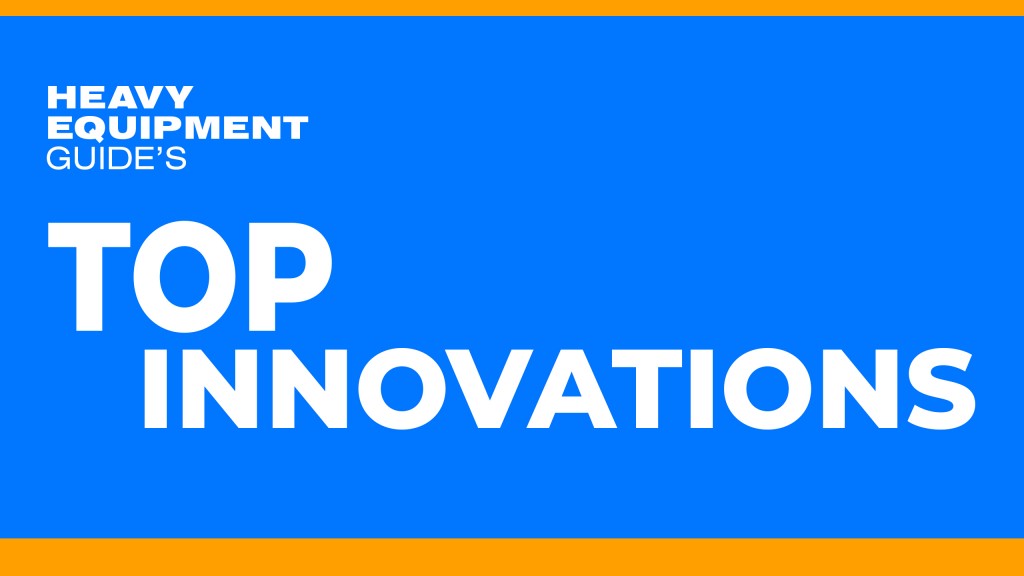 Innovations shape our world, every day in many ways, and the staff at Heavy Equipment Guide want to acknowledge their importance in the world of construction-related equipment. As a result, we have created this new annual feature. Our goal is to illustrate the range and scope of advances, from earthmoving to paving, aggregates, lift, maintenance, training, wearables and others. These innovations offer advantages from doing the job faster, more accurately, more safely, more comfortably or more efficiently, to improving maintenance or providing a better ROI. The editors' selections are drawn from our coverage during the year. The selection was not always easy as there are many worthy innovations but we hope the diversity of the ones shown provide an appreciation of the vast amounts of time and money which manufacturers spend developing innovations, large and small, that make our lives better.
LIEBHERR
PR 766 dozer
The Liebherr PR 766 is a 50-tonne-class dozer that features innovative engine management and proactive power adjustment which automatically increases engine power for a short period based on demand. This is determined by both internal engine and external machine parameters, such as the deflection of the drive joystick. As well as enhanced response, this results in a noticeable improvement in performance and torque. The engine uses an optimized combustion process which surpasses Tier 4/Stage IV emission standards without the use of a diesel particulate filter.
KEESTRACK
H6e hybrid cone crusher
A 345-kW Volvo diesel engine with a connected 500 kVA generator supplies the onboard energy for the 400 tph H6e. The entire drive unit is a removable module. Located remotely from the crushing plant, dust and vibration levels can be clearly reduced, maintenance access can be facilitated and hence the availability and service life of the drive unit can be clearly optimized. All the crusher operating functions remain active, including the connector for add-on screening units or stockpile conveyors. The Keestrack H6e also offers plugin power from the mains or additional generator.
JOHN DEERE
Grade indicator
Intuitive and easy to use without specialized training, John Deere's exclusive on-board grade indication option is available on their large-frame G-Series skid steers (330G and 332G) and the large-frame G-Series compact track loaders (331G and 333G) as a factory install or a kit for field installation. Machine cross slope and main-fall slope information is displayed in real time on the machine's monitor. It is ideal for applications like water drainage, general site prep and clearing work, allowing operators to accurately monitor and alter grades from the seat of the cab.
TRIMBLE AND MICROSOFT
Connect for Hololens
Microsoft's HoloLens mixed-reality goggles have been transformed thanks to Trimble's Connect system, which allows users to interact with 3D models of the jobsite around them. The HoloLens system is a holographic computer that can work with various additional sensors to immerse the user in whatever input has been uploaded to it. With Connect, it is able to access plans and models from the cloud in real time. Integrated into a hard hat certified for safety and comfort, it can be an integral part of training and confirmation that a job has been built as it was designed.
SERIOUS LABS
Scissor lift training simulator
Serious Labs has created the first virtual reality scissor lift training platform that offers all of the training experience, but none of the risks. The simulator consists of a platform with scissor lift controls and a VR headset. Real-time feedback and video game inspired play in an immersive environment helps new operators level up their skills in a way that is both fun and functional.
CDE
Combo wet processing plants
Designed to process tough materials like screenings, CDE's efficient and portable Combo sand washing plants use a unique treatment system that recycles up to 90 percent of water while producing up to three products simultaneously. Its modular design puts feeding, grading, washing, water recycling and stockpiling functions all on one compact chassis. This allows operators to quickly move their washing systems from site to site as needed, cuts down on the need for settling ponds and large water supplies, and ensures that the final product is ready to be sold directly from the belt.
TORO
Utility loader
As the industry's biggest ride-on utility loader, Toro's Dingo TXL 2000 fits into a smaller class of equipment, but has the capability of small skid steers or compact track loaders. It can lift loads up to 2,000 pounds and the Toro-exclusive telescoping arm design provides extended reach allowing it to clear the side of standard dump trucks, load and unload from a at bed, back fill hard-to-reach areas and dig below grade without moving.
Heavy Equipment Guide's Top Innovations for 2018: Part 1

Company info
Related products