In-depth report: compact track loaders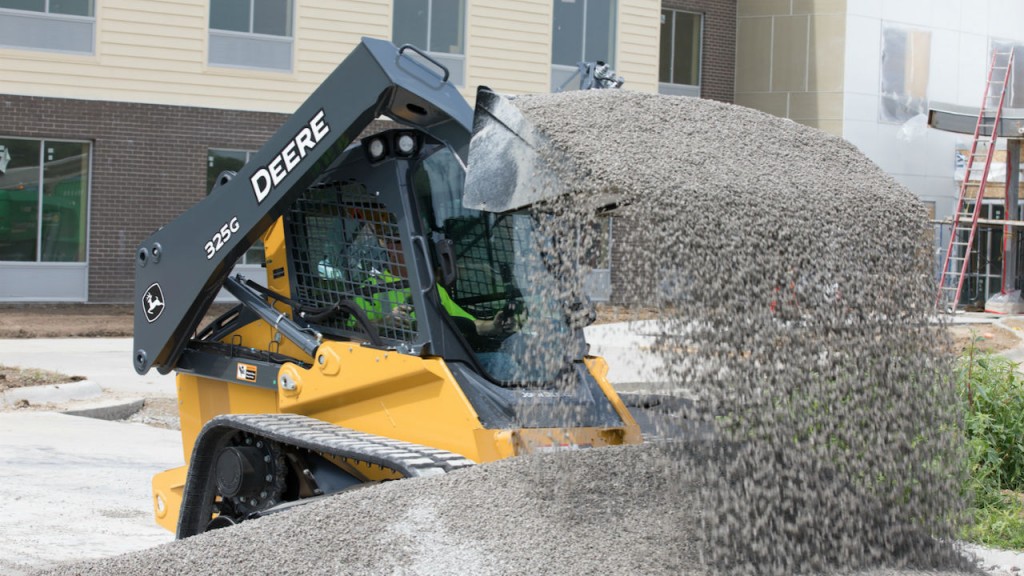 Compact track loaders are fast and agile, and large ones can even compete with small wheel loaders and dozers. With their vast array of available attachments, they are highly versatile, productive machines and are easy to trailer. It's no wonder they have gained in popularity. Our panel of experts from several manufacturers provide details on today's compact track loaders.
Trends
Compact track loaders are popular in a variety of sectors, including construction, forestry, landscaping and rental, according to Michael Shebetka, product manager at Takeuchi-US. "With their power, versatility and so many different types of attachments available, customers are finding new ways to adapt compact track loaders into their businesses and their popularity continues to grow as a result."
Gregg Zupancic, product marketing manager with John Deere Construction & Forestry, noted that while both the compact track loader (CTL) and skid-steer loader (SSL) markets have grown, CTLs have significantly outpaced SSLs in terms of sales. "Five years ago, market sales were split 60 percent skid steers, 40 percent compact track loaders. Today, the reverse is true. While they typically cost 15 to 20 percent more to own than skid steers, customers are learning that CTLs can be much more productive and can push and lift more."

Some additional reasons for CTL popularity, according to Jeff Brown, compact product specialist at Caterpillar, is that compared to SSLs they offer notably greater traction, stability and flotation, characteristics that are true for all brands.

Randy Tinley, JCB North America's CTL/SSL product manager, said that it is customer needs that are driving the market. The result: "Today the market offers the same number or even fewer models than in previous years because manufacturers are focusing their product lines based on customer feedback. As a result, customers can now point to a specific machine and say, 'That's exactly what I was looking for.'"

Industry data, according to Christopher Girodat, marketing manager for Bobcat Company, shows that the most popular size of CTLs are those with a rated operating capacity of 2,000 to 3,200 pounds, with 74-hp diesel engines.

While this size is popular, Zupancic noted that Deere has seen customers opting for larger CTLs over smaller ones.

Shebetka gave a good reason for that. "Large frame CTLs have excellent dump height and reach, and with the same speed and agility [as small CTLs], CTLs can be more efficient in these types of applications, keeping operating cost down. Large-frame, high-horsepower CTLs can really change the way contractors do business."

Several manufacturers commented that CTLs are particularly strong in the rental market at present. "We're seeing more and more rental centres updating their compact equipment fleets with compact track loaders because the machines may be operated in ground conditions where skid-steer loaders might not be as effective, such as soft or wet soil, or sandy ground conditions," said Girodat. Rental customers request CTLs to maintain their schedules and stay productive. "With a tight labour market and strict deadlines, going without a machine or not being able to work because of soft soil can be critical, which is why we think compact track loaders will only continue to increase in the rental industry."

Tinley at JCB added that the CTL's extreme versatility and usefulness is also causing rental customers to keep the machines on contract for longer periods of time, which is ideal for that market.

A key advantage for rental houses is that CTLs with engines below 75 horsepower do not need engine aftertreatment and diesel exhaust fluid to comply with Tier 4 Final emission regulations.

Undercarriage, suspension and tracks
The typical SSL has always provided a faster and more cushioned ride than a CTL with a rigid-mount track system, Tinley said. Consequently, some manufacturers are migrating to suspension track systems and other new features that offer a softer, more comfortable ride, as well as easy servicing.

Zupancic agreed that there is a strong need for undercarriage systems that have anti-vibration characteristics for better suspension, as this technology dampens the vibration for the operator and more material is retained in the bucket.

In terms of some specifics, Brown explained that the Cat undercarriage is equipped with torsion axle suspension. "This means that the roller frame that supports the rubber track is not rigidly mounted to the chassis; it is mounted with four individual torsion bars that isolate the operator from vibrations of the terrain." The torsion axles act as dampeners or shock absorbers that greatly improve ride comfort and extend track life by as much as two times compared to rigid types, he said. Traction is also improved because more track is kept on the ground.

Another approach is offered by Bobcat, who introduced their 5-Link torsion suspension undercarriage in 2017. An additional fifth link on the rear axle stabilizes the undercarriage to increase machine stability and performance when grading. As the torsion suspension undercarriage absorbs stress and vibrations on rough terrain, it provides a smoother ride that the operator can feel throughout the machine, explained Girodat. "The new undercarriage provides increased durability with a 15 percent increase in diameter to the drive shaft inside the gear box, a continuously lubricated outer bearing in the drive motor . . . and solid cast spindle mount which eliminates welds and distributes stress across one seamless piece that has additional metal and strength precisely where it is needed."

Kubota has taken a different approach, using a rigid undercarriage that has fewer components and requires less maintenance, which results in lower operating costs, according to Jonathan Gardner, CE product specialist at Kubota Canada.

Depending on the application, the type of tracks on a CTL can also be extremely important. Caterpillar offers two factory-direct tread types for customers to fit on their CTLs, Brown said. The first is a block tread, the most common tread on the market. The second is the bar tread; this tread design delivers lower ground disturbance, provides higher traction in the snow and offers a smoother ride due to narrowly spaced bars. Wear life of the bar tread is similar to a block tread and the bar tread offers customers an all-season track that is ideal for landscaping in the summer and grips snow in the winter.
Deere is seeing increased customer demand for various tread patterns on machine tracks to best suit jobsite applications. They offer two different tread patterns: the block-lug which is more durable and holds a slide slope better, and the zig-zag which provides more traction when pushing and has a smoother ride, said Zupancic.

CTLs vs. dozers, graders and wheel loaders
"CTLs have more flexibility than dozers or wheel loaders because the functions of both machines have been combined," said Gardner. The CTL can be used across the jobsite to grade, plow snow, clear brush, drill post holes, and much more, he noted.

Shebetka made the point that large CTLs are more agile than a small dozer when moving, grading and spreading material. While crawler dozers have excellent pushing power, they have relatively slow ground speed and much higher cost per hour to operate, while CTLs have higher ground speed and excellent tractive effort, cycle times and breakout forces.

With recent advances in grade control technology, CTLs can easily be used in many of the same grading applications as small dozers or wheel loaders, especially in smaller areas like driveways, housing sites and commercial building sites in urban areas.

"Installing a grade control system on your equipment makes a novice operator into an expert," Gardner said. "Operators simply program the layout and grade control takes over, eliminating multiple passes." This saves money in time and material; all the operator has to do is drive.

"Today's GPS grading capabilities mean that CTLs can now be used to finish grade," said Tinley. "In the past, they were not used for this application nearly as often. The use of a CTL for this task eliminates the need to use a dozer or motor grader."

Deere is also contributing to the trend of using grading attachments and grade control technology on CTLs; for example, helping operators optimize the precision of their flat work before pouring concrete. "With grade control they're able to be more accurate on the jobsite," said Zupancic. "This technology will automatically adjust the attachment blade height to the desired grade, eliminating the number of times an operator needs to get in and out of the cab to measure the slope of the land."

Deere recently introduced their Level Best box blades, available in 2D and 3D options, for customers of compact track loaders and skid steers. When attached to trailerable, maneuverable pieces of compact equipment, these tools can change how contractors level out concrete subgrade, athletic fields, parking lots, golf courses and more.
Tinley added other advantages a CTL has over a dozer or wheel loader, including the wide range of attachments available for all types of jobs. Dozers are normally stuck with just a blade. He added that CTLs are more easily transported, and they're faster to move on or off a jobsite than dozers or wheel loaders.

Purchasing advice
Girodat recommended "Before deciding on a specific compact track loader model, consider what attachments may be used and how large of a load the machine will need to lift." This consideration helps buyers make a more informed decision about engine horsepower and hydraulic flow required to operate the compact track loader and attachments.

"Don't just rely on machine specs to decide on the type and size of machine you need," he added. "Specs can be deceiving but operating the machine you are considering to purchase will give you a much better idea of whether it will be able to perform the specific tasks you will demand from it."

"The size of the compact track loader you'll need should be determined by your desired applications," said Zupancic. "Before purchasing a compact track loader, think about the different jobs you'll need or want to do in the future. Take a look at the attachments available for your machine and use that to determine your machine's horsepower. For example, if you want to use a large hydraulic attachment, you'll most likely need a large compact track loader with higher horsepower for optimal attachment performance."

Gardner said that the most important thing to consider is where and how you will be using your new machine. "Kubota CTLs were designed with comfort and dependability at the forefront. A suspension seat and large comfortable cab contributes to the operator's comfort throughout an 8- to 12-hour day. The surface you will be on also matters; hard surfaces like cement and asphalt can cause premature wear on the tracks. However, track loaders provide smoother operation and excellent stability on uneven, muddy, sandy, or snowy surfaces, which makes them more productive and capable of better lifting in all conditions."
Tinley suggested that when it comes to choosing the right CTL, customers should rely on their dealers' expertise. "While some customers focus on horsepower, they may not realize that a machine's size and weight are also major considerations. By asking customers about the applications for which they plan to use their CTLs most often, dealer sales reps can better match them to the model that's the right size and fit for their needs."

Educating customers about the many different available attachments is also essential, he continued. "Many customers see the CTL at their local dealership with a single attachment, and they simply don't realize many other extremely useful attachments are also available. Showing them these attachments and explaining how they can accomplish tasks faster and easier will help them understand how to get the most out of their machine investment."

"Look past the brand names and pay attention to the overall quality of build. Pay close attention to the frame, loader arms, undercarriage and its components," said Shebetka. "Is the CTL a modified skid steer with bolt-on track system, or a built-from-the-ground-up dedicated track loader? Look at the thickness of steel, reinforced steel plating or gussets in critical high stress areas. The size of undercarriage components – idlers, rollers, etc. – are critical for durability and longevity. Ground clearance is important for customers working in soft underfoot conditions."

He also recommended that buyers look at the overall service of normal maintenance items and the accessibility of vital components.

Brown suggested something vital to consider beyond the front-page specifications: safety, in particular safe handling of hot engine exhaust. "All Caterpillar models – regardless of what engine emissions technology is equipped – safely handle hot engine exhaust by mixing it with cooling fan air," he said. HEG
More on skid-steer and compact track loaders:
Learn how to perform daily maintenance checks and prevent costly downtime here.
Heavy Equipment Guide's 2020 in-depth report Reimagining the compact track loader.
Heavy Equipment Guide's in-depth report on skid-steer loaders.
Company info
Related products
Related Articles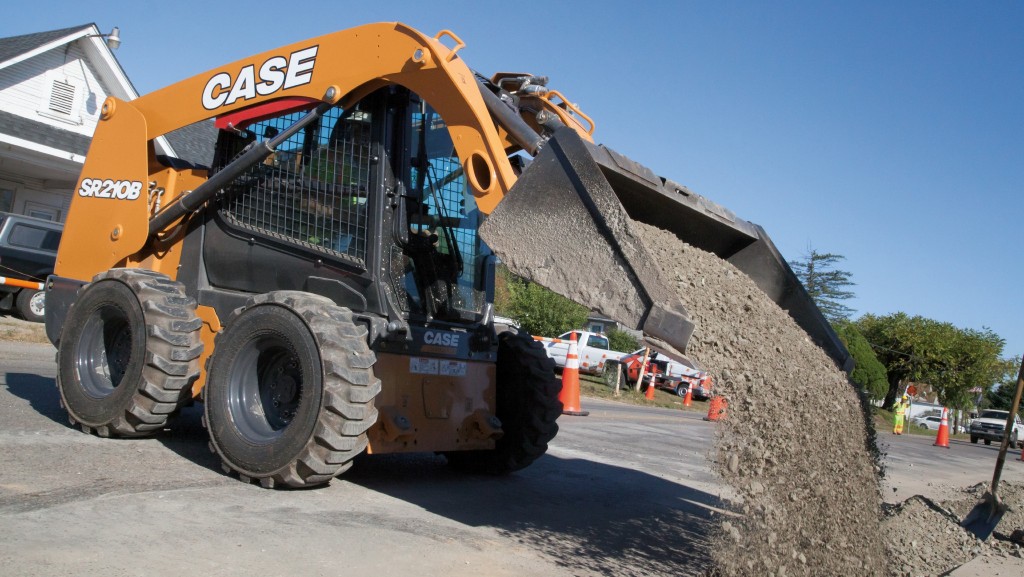 New skid-steer and compact track loaders for 2020: a roundup of all the major releases so far