In-depth report: Reimagining the compact track loader
Manufacturers are pushing the potential of the CTL, reimagining its design and capability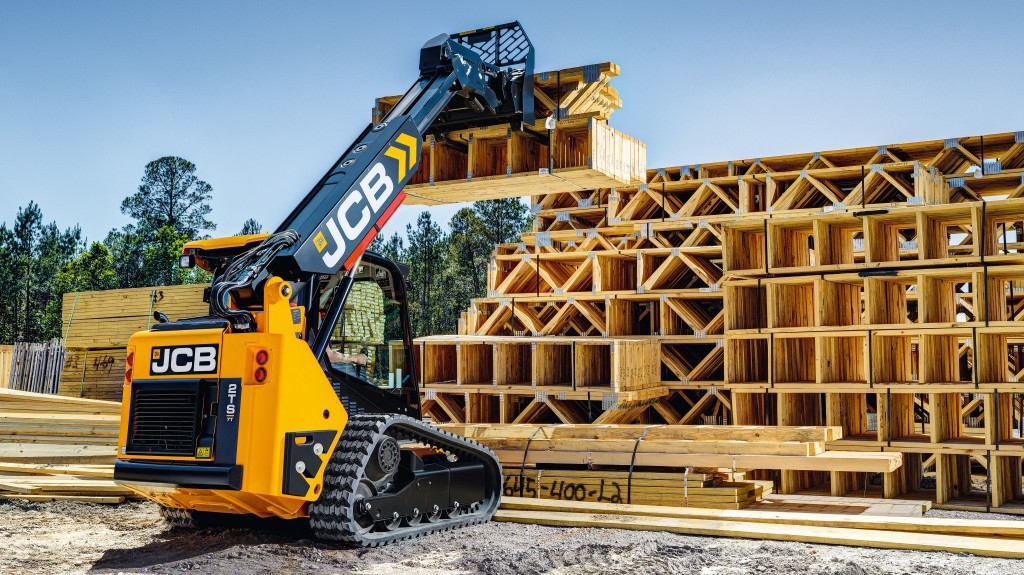 The compact track loader is a highly versatile, productive machine that fills many roles on the jobsite. When a contractor needs to clear brush, finish grade, work on landscaping, remove snow or load a truck, a CTL with the right hydraulic capability and attachments can do all these jobs – and more.
The largest CTLs can even compete with small dozers and wheel loaders but offer better flexibility and easier trailering. All of these advantages have factored into the CTL's significant growth in popularity. Now, manufacturers are pushing the potential of the CTL even further, reimagining its design and capability.
Case pushes CTL potential
At CONEXPO-CON/AGG 2017, Case Construction Equipment unveiled a novel new concept: a compact track loader/small dozer hybrid dubbed "Project Minotaur." This compact dozer loader is designed for precise pushing power.
It has the footprint of a compact track loader with a dozer blade, making this machine ideal for both grading and loading applications. After hundreds of hours of testing prototypes with operators, Case unveiled the production-ready version of Project Minotaur at CONEXPO-CON/AGG 2020 – the DL550B compact dozer loader.
On this two-in-one machine, the six-way dozer blade and C-frame attach directly to the chassis and primary coupler.
When the operator needs CTL operation, they hydraulically detach the C-frame and blade and attach a bucket or other CTL attachment. On a standard CTL with blade attachment, the stress is channeled though the coupler and arms of the loader. Case says that this compact dozer loader design channels that power and stress through the chassis and offers more stability and smoother operation. It features a vertical lift geometry; a fully integrated ripper option is available, and the dozer-style undercarriage is available in steel or rubber track configuration.
George MacIntyre, product manager for compact equipment at Case, said that "a standard CTL with a dozer blade attachment can be effective for occasional work, but that combination doesn't provide true six-way blade performance or the long-term precision possible with the DL550B.
"This design is much better for strength and reliability as the pushing power is channeled through the entire machine. We have also integrated dozer controls for a much more intuitive experience for the operator versus the complicated control arrangement that comes with a common attachment blade.
The compact dozer loader weighs 18,000 pounds and has a 114-hp engine. It is also designed for use with high-power attachments, such as mulchers. Optional auxiliary hydraulics offer up to 40 gpm at 4,100 psi.
Case dealers can outfit the DL550B with Topcon, Trimble or Leica machine control technology and the compact dozer loader is compatible with Case SiteControl CoPilot which provides basic slope/grade control.
JCB reinvents the CTL to reach farther, lift higher and dig deeper
CTLs have held their own in comparison with small wheel loaders and dozers in many applications for years, but with the Teleskid, JCB set its sights on adding another capability to the already versatile CTL platform: long reach provided via the telescoping boom of a compact telehandler.
JCB's first Teleskid was introduced at CONEXPO-CON/AGG 2017. This innovation, totally unique to the market, combines the chassis of a compact track loader or skid-steer loader with the telescoping boom of a compact telehandler. The design combines vertical and radial lift capability; a bucket-positioning levelling system allows the bucket level to be set and maintained throughout the boom's range of movement. JCB's CTLs were already designed for side entry with a single arm boom, making them the ideal platform to evolve into this new design.
The company now offers three Teleskid models: the large-platform wheeled and tracked versions introduced in 2017 and a small-platform tracked model introduced in 2020.
On introduction of the newest model, Keith Hoskins, vice president for compact products, noted that JCB Teleskids are the best-selling skid steers and compact track loaders in the company's 75-year history.
The Teleskid design enables the machine to reach farther, lift higher and dig deeper than other similarly sized compact track loaders. The small frame tracked model, the 2TS-7T, has a rated operating capacity of 2,096 pounds. It achieves lift height of 11 feet 10 inches, forward reach of 7 feet and dig depth of 2 feet. The larger tracked 3TS-8T, with an ROC of 3,695 pounds, offers 13 feet 3 inches of lift height, 8 feet of forward reach and 3 feet of dig depth.
Both machines are compatible with a range of CTL attachments and high-flow hydraulics options are available.
Technology helps operators do more with greater efficiency
Technology advancements are making compact track loaders more versatile than ever. In 2019, Bobcat introduced the first model in a fully revamped lineup of its CTLs and previewed technology options that will make operation safer and more efficient.
Bobcat is introducing a new subscription service for R-Series loaders called Features On Demand. With this unique service, customers can purchase a compact loader with hardware for all advanced features pre-installed on the machine.
After purchase, the customer can select which features to turn on through the subscription service; users can then adapt the equipment to suit their needs as they change – only paying for premium features as they are needed.
Features On Demand include: high-flow auxiliary hydraulics, 2-Speed travel, reversing fan, dual-direction bucket positioning and automatic ride control.
Bobcat says that Features On Demand will enable customers to lower their upfront cost when purchasing a new machine if they don't need to use all of the advanced features right away.
Bobcat's new MaxControl turns the operator's smartphone into a remote controller for the M2-Series or the new R-Series compact loaders. Via an app, the operator can use a smartphone to control machine functions and operate attachments from up to 300 feet away. Bobcat says this feature is ideal for one-person jobs where the operator may need to get in and out of the cab frequently. By eliminating the need to repeatedly enter and exit the machine, MaxControl reduces risk of falls.
Integrated machine control technology is no longer found exclusively on larger equipment.
At CONEXPO-CON/AGG 2020, Deere unveiled the industry's first compact track loader with integrated grade control. The 333G SmartGrade compact track loader completes grading tasks faster and with less rework than a machine without grading technology. John Deere says that this machine is also more versatile and easily transportable as there are no masts and cables. Ideal applications for this model include roadbuilding, site development and landscaping.
Gregg Zupancic, product marketing manager for skid steers and compact track loaders, noted, "Integrating our innovative SmartGrade technology into the 333G compact track loader provides our customers with a solution that is transportable, can fit into tighter spaces and will ultimately reduce labour costs."
John Deere also launched its DozerMode control solution on this model. When the operator switches to DozerMode, the EH joystick control system functions like a crawler dozer.
The company says that this functionality is beneficial when operating the CTL equipped with its six-way dozer blade attachment for cutting a grade or spreading materials.
Emphasis on meeting the needs of a variety of applications was also Caterpillar's focus with the launch of the D3 Series compact loaders in 2019. These machines are the first Caterpillar compact loaders to support the company's new Smart Attachments system. With this technology, the carrier recognizes certain attachments and tailors the controls to the task.
Cat is offering a range of Smart Attachments designed for this capability, including a backhoe attachment, grader blade and dozer blade. Cat is offering advanced control features for repetitive tasks, including Return-to-Dig and Work Tool Positioner, along with dual-direction self-level.
What's next for the CTL?
The focus on battery-powered equipment has been concentrated on the excavator – that is set to change.
At CONEXPO-CON/AGG 2020, Bobcat previewed the next frontier of CTLs – electrification. The T76e concept loader offers emissions-free, fully electronic operation provided by components from both Moog and Green Machine.
Bobcat says that a major innovation in the T76e is controllability of horsepower and performance through electronic mechanics instead of the traditional hydraulic and diesel system and notes that this concept will change compact equipment in a number of ways, from improved productivity and enhanced precision, to more intelligent machines that bring new capabilities to the jobsite.
The latest CTL introductions and updates
Bobcat's R-Series compact loaders have received the largest redesign of a core product in the company's history. In addition to technology options, Bobcat has focused on strength in this redesign. Cast steel sections in the arms give these loaders greater strength while reducing the profile for better visibility; the cast steel Bob-Tach mounting system provides a stronger connection point and is designed to allow dirt and debris to pass through, more easily reducing buildup. The first CTL model in the series is the T76 with more models to come.
In 2019 John Deere upgraded its small-frame G-Series loaders. Focus was on improving cab comfort and features. John Deere has introduced new Bluetooth connectivity and redesigned the manual controls for operator comfort and a rearview camera is now an option. Additional updates include protected auxiliary hydraulic lines that run within the boom, optional support for two sets of counterweights and an integrated four-point tie-down system.
More control, more visibility and more operational insight are the hallmarks of Case's B Series, which was introduced at World of Concrete 2020. Immediately noticeable upon entering the cab of the B Series is the 8-inch touchscreen. This unique command centre, standard on all B Series electro-hydraulic models, provides the operator with split-screen display which simultaneously shows the operator machine data and the view from the backup camera, which is also standard on electro-hydraulic models.
The operator's experience is also the focus of the two 100-hp CTLs that Wacker Neuson introduced at CONEXPO-CON/AGG 2020: the radial lift ST40 and the vertical lift ST50. The company is focusing on key points of accessibility on its new machines, including easier entry to and exit from the cab, more room for the operator in the cab, and more accessible maintenance points.

In 2019, Kubota unveiled its lightest and most maneuverable compact track loader ever. With the introduction of SVL65-2, Kubota says it focused on offering big power in a small package. The 68-hp model has a rated operating capacity of 2,100 pounds at a 35 percent lift or 3,000 pounds at a 50 percent lift, a reach of 88.65 cm, and a hinge pin height of 301 cm. Self-levelling is standard and all major machine and attachment functions are controlled via the multi-function levers. The Advanced Multifunction Valve makes simultaneous operations run smoothly.
Providing power in a compact package was also Gehl's focus when it introduced the RT153 CTL. At 35 percent operating capacity, the model can lift 1,350 pounds. The operating weight of 6,510 pounds makes it easy to transport and Gehl says that this model is ideal for the rental market.
Takeuchi previewed a new CTL at CONEXPO-CON/AGG. The radial lift TL8R2 has a rated operating capacity of 2,116 pounds at 35 percent of tipping load and a 73-hp Kubota engine. It will be available in late 2020.
With the introduction of the D3 Series CTLs, Caterpillar focused on changes to the undercarriage frame and torsion axles to improve stability while travelling with heavy loads and during grading and truck loading. Two-speed travel is standard. The Land Management version of Cat's highest-performance model, the 299D3 XE, comes straight from the factory ready to tackle tough brush. This 110-hp CTL with 40-gpm auxiliary hydraulics is outfitted with additional seals, covers and guarding components. The 80 percent larger fuel tank ensures long operating hours between refuelling.
This article originally appeared in the May 2020 issue of Heavy Equipment Guide.
More on compact track loaders:
Learn how to perform daily maintenance checks and prevent costly downtime here.
And read our 2018 in-depth report on compact track loaders here.
Related Articles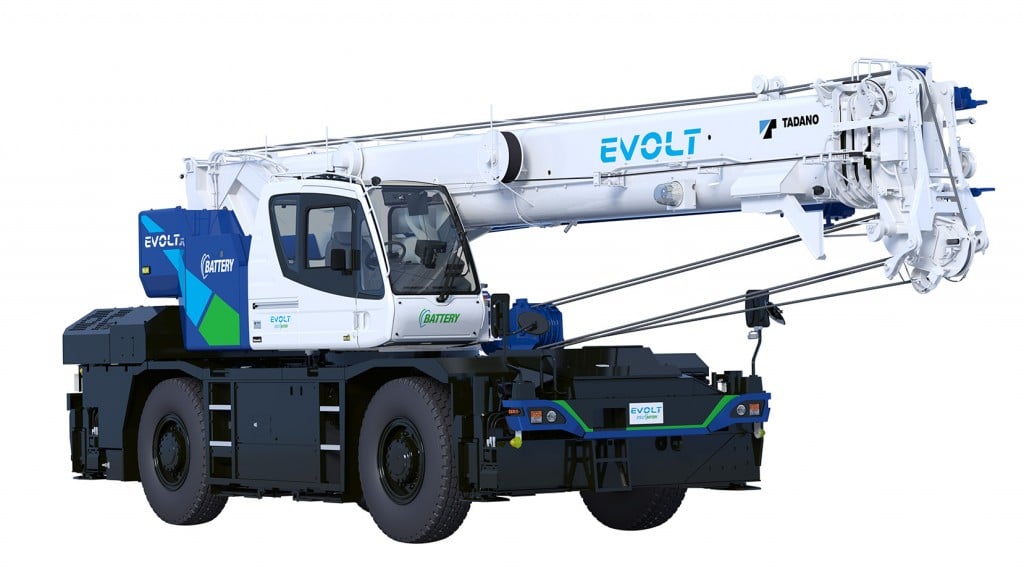 (VIDEO) Fully electrified rough-terrain crane from Tadano enters Japanese market