Manufacturer
| | |
| --- | --- |
| Address | 5900 14th Avenue, Markham, ON, L3S 4K4, CA |
| Phone | 905-294-7477 |
| Website | kubota.ca |
| Follow Us | |
About:
'For Earth, For Life'. It is more than just Kubota's brand statement, we strive for engineering excellence so you can focus on planting, feeding, building and caring for our world. We invest in communities and dealerships to build a better tomorrow that starts here, at home. And because Kubota is the only global tractor manufacturer with a national head office in Canada, we operate independently and make business decisions with our customers in mind. From building high-quality products, to employing the best and the brightest people, we never lose sight of our purpose: to help you achieve more.
Get to know who we are through our trusted Canada-wide network of dealerships - locally owned by people who are connected to their customers and invested in their communities.
Kubota KX018-4
1.8 ton Compact Excavator. Comfort and performance in a compact package.
Kubota KX040-4
4.5 ton Compact Excavator. Superior 4-ton muscle and clean engine performance.
Kubota U35-4
3.5 ton Tight Tail Swing Excavator. Exceptional power and outstanding versatility.
Kubota SVL90-2
92 HP Compact Track Loader. Best-in-class bucket breakout and lifting capacity.
Kubota R630
1.0 cu.yd. Compact Wheel Loader. Big loader performance with powerful and clean Kubota engine.
Kubota Canada Ltd. Product Categories
Related Articles (86)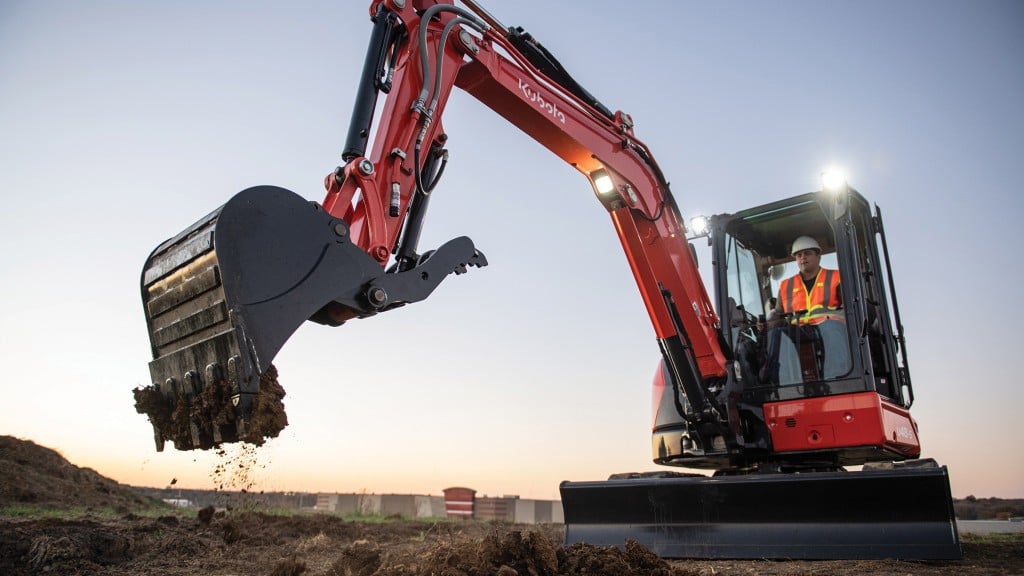 Tiltrotator and grade control popularity grow on mini excavators