New skid-steer and compact track loaders for 2020: a roundup of all the major releases so far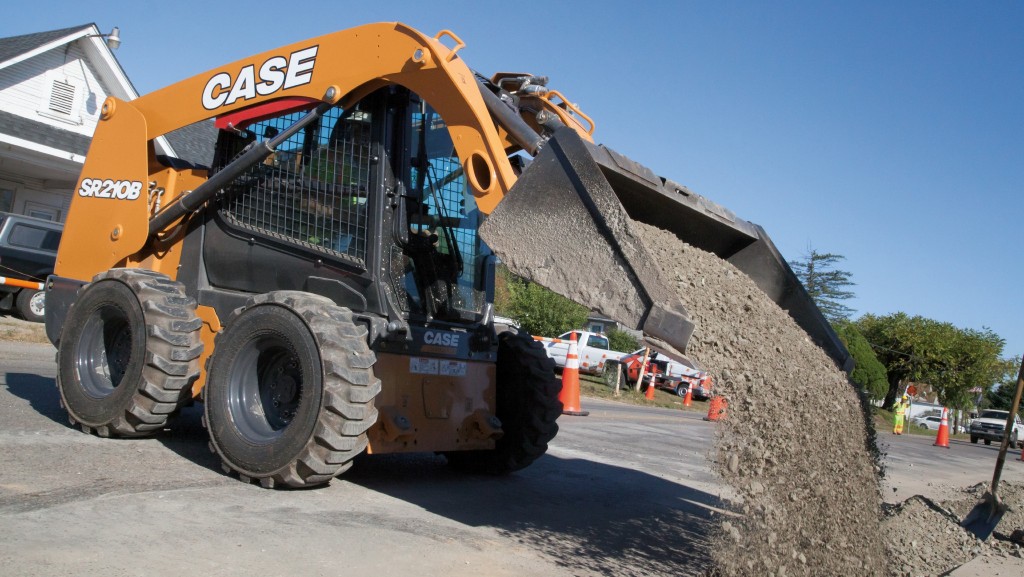 With 2020 half over, it has already been a busy year for skid-steer and compact track loader introductions. Manufacturers have launched a variety of models designed for strength and durability, while incorporating new technologies that were previously the domain of larger equipment. Check out our roundup of all the major new SSL and CTL introductions for the first half of 2020 below.
ASV compact track loader excels in wet and muddy conditions
ASV Holdings Inc.'s new mid-size RT-50 Posi-Track loader excels in soft ground conditions. The machine also minimizes the risk of turf damage, as it features a low ground pressure of 3.1 psi. ASV achieves this low ground pressure with 15-inch-wide tracks and an even weight distribution brought on by the large number of contact points within the Posi-Track undercarriage.
The Posi-Track undercarriage also means ASV customers can use the machine as an all-terrain, all-season piece of equipment with maximum control, flotation, traction and pushing power in steep, wet, muddy and slippery conditions. The risk of track derailment is virtually eliminated due to the numerous contact points and guide lugs. Operators can easily drive over logs, stumps, rocks and other obstructions with less risk of getting hung up due to the 14.4 inches of ground clearance.
Bobcat skid-steers and compact track loaders get performance upgrades
Bobcat Company has added four new vertical lift path loaders to the R-Series lineup. The T64 and T66 compact track loaders and S64 and S66 skid-steer loaders will join the T76 compact track loaders and S76 skid-steer loaders.
While maintaining a compact frame, the new Bobcat R-Series loaders have upgraded performance with greater lift capacities and higher lift heights than their M- and M2-Series predecessors.
R-Series 60 frame-size loaders are equipped with redesigned lift arms featuring cast-steel segments for increased strength and lifting capability. The R-Series lift arms are stronger in key areas, yet slimmer to ensure optimal performance and increased visibility. The lift arms, combined with the optimized lift arm linkage, ensure that operators can handle more challenging jobs with greater confidence and ease.
Case's 13 B Series covers a range of horsepower and size classes
Case Construction Equipment's B Series includes five CTLs and eight SSLs spanning radial and vertical lift patterns, as well as a range of horsepower and size classes.
A new eight-inch LCD multifunction display serves as the command centre for the machine. It includes a backup camera visible in a split-screen display with machine data. The camera is operational in both forward and reverse. The eight-inch display with backup camera comes standard with all electro-hydraulic models, and it can be added to mechanical configurations.
The machines feature high breakout forces and a range of auxiliary hydraulic options that allow each loader to run hundreds of attachments. The Case B Series provides either standard, high-flow or enhanced high-flow auxiliary hydraulics with pressures up to 4,000 psi for running high-capacity hydraulic attachments such as cold planers and mulchers. All models additionally feature a connect under pressure manifold design that allows for quick and toolless removal of hydraulic lines.
These machines have extremely stable wheel and track bases that allow operators to work with confidence across any type of terrain.
John Deere CTL is first to feature integrated grade control
John Deere has integrated SmartGrade, its proprietary grade control technology, into the 333G Compact Track Loader. The implementation of SmartGrade is the first time a fully integrated grade control technology will be available on compact equipment.
In addition, the compact track loader will also increase productivity by helping to automatically complete grading tasks faster with fewer passes and less rework compared to working without grade control technology. By expanding the capabilities of customers working in site development, roadbuilding, landscaping, residential and commercial building operations, it enables them to take on new tasks and larger jobs that require a high level of accuracy.
In addition to introducing SmartGrade technology on the 333G, operators will also benefit from the launch of DozerMode, a breakthrough control solution that enables the EH joystick control system to function like a crawler dozer - with the push of a button.
New Holland CTLs and SSLs loaded with technology
New Holland has launched its new 300 Series of skid-steer and compact track loaders. Technology on these machines includes the Super Boom vertical lift linkage, a new 8-inch multifunction LCD display with reverse camera, straight-line tracking improvements, fully upgraded electrical harness and more.
The 300 Series will be offered in 11 new models in radial lift or Super Boom vertical lift. These models range from 60 to 90 gross horsepower, rated operating capacity from 1,600 to 4,500 pounds, and dump reach from 18.5 to 35.5 inches.
With greater dump height and reach, customers have more visibility and ease loading high-sided truck boxes or hoppers. The Super Boom vertical lift linkage offers visibility and height, and a see-through area on top of the cab gives a clear view to the bucket, even at full height.
Additionally, automatic straight-line tracking improves productivity and precision when working with a trencher or cold planer.
Takeuchi redesigns track loader to provide added power and maneuverability
Takeuchi has launched the completely redesigned TL8R2. The all new track loader is engineered to provide power, while the radial lift design offers a tipping load of 6,041 pounds with an operating weight of 9,182 pounds.
Creep Mode is a standard feature on the TL8R2 models equipped with high-flow auxiliary hydraulics. This feature will enable operators to precisely match the forward speed of the track loader to a particular attachment without having to constantly meter the travel lever. The creep mode function is ideal for attachments that require a consistent, repeatable travel speed, such as a cold planer and trencher.
Wacker Neuson expands skid-steer and compact track loader lineups
Wacker Neuson has expanded its growing skid-steer and compact track loader line with a selection of 100-hp models, including the SW32 skid steer and ST40 and ST50 compact track loaders.
The SW32 skid steer offers a rated operating capacity of 3,200 pounds and the vertical lift arm offers a hinge-pin height of 134.8 inches, which is ideal for using pallet forks and loading high-sided trucks.
The ST40 is a radial lift compact track loader with a hinge pin height of 128.3-inches and a rated operating capacity of 2,600 pounds (35 percent of tipping load) and 4,000 pounds (50 percent). With the radial lift arm, the ST40 provides the horizontal reach which is ideal for loading and unloading flatbed trucks. The extra power makes digging in hard soil much easier.
The ST50, a vertical lift machine, has a hinge pin height of 136.3 inches and a rated operating capacity of 3,500 pounds (35 percent) and 5,000 pounds (50 percent). The machine offers more tractive effort, faster travel speeds and the power to easily handle hydraulic attachments.
Related Articles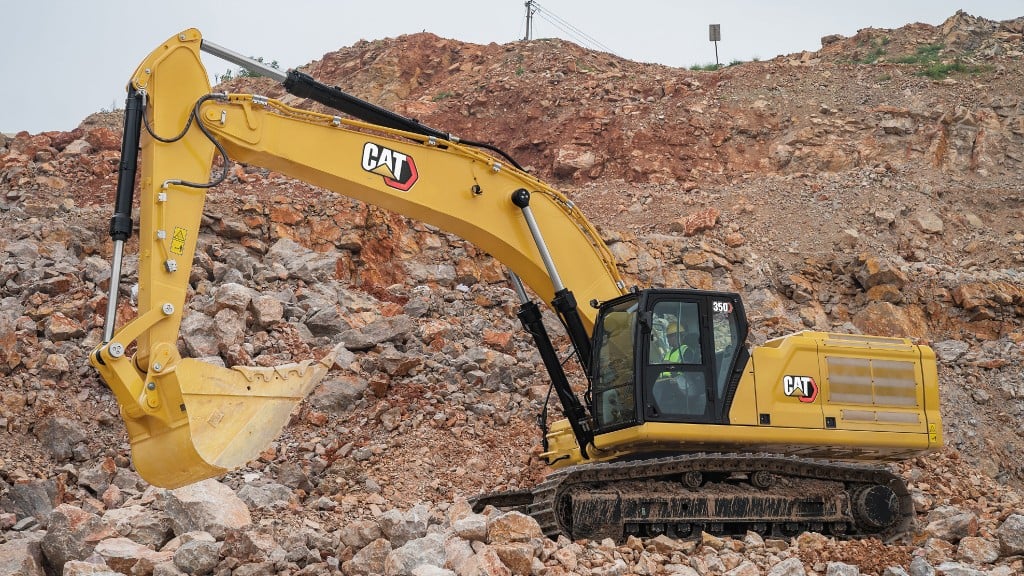 Caterpillar excavator offers lower fuel consumption and increased productivity