Small earthmoving equipment for confined jobsites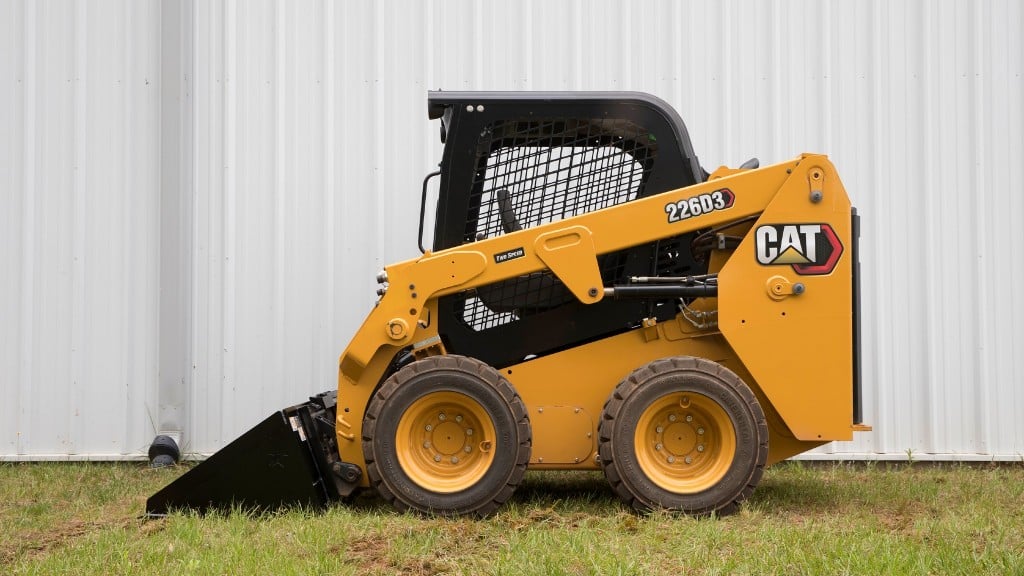 Choosing the best earthmoving equipment for any job is a challenge, but when your jobsite is confined or difficult to access, that complicates the decision. Small earthmoving equipment is the solution. The following machines offer productivity and maneuverability for small construction jobs, urban work sites, landscaping and backyard projects. They are ideal for rental, and battery-powered equipment can perform indoor and basement work.
Caterpillar's smallest skid-steer
Cat's smallest skid-steer in its D3 Series of CTLs and SSLs has a radial lift design and delivers reach and digging power in a small package.
This model, the 226D3, has a rated operating capacity of 1,550 pounds and delivers breakout force of 3,927 pounds. Standard hydraulic flow on this machine is 18 gal/min at 3,336 psi, and the high-flow option offers 26 gal/min at 3,336 psi. The 226D3 is powered by a 67-hp Cat C2.2 engine.
Cat's Intelligent Leveling system provides operators with technology features including dual direction self level, work tool return to dig and work tool positioner.
Bobcat's R2-Series of compact excavators
The R2-Series of compact excavators from Bobcat pack the digging power of a larger machine into a compact frame that can fit into smaller jobsites. The first R2-Series excavators launched were the Bobcat E42 and E50 compact excavators, while additional R2-Series excavators will be introduced at a later date.
The new E42 and E50 excavators are designed to accept all depth check system components, while depth check functions are integrated with a standard 5-inch LCD display or the optional touch display. The excavators also feature dual-flange track rollers that extend the undercarriage structure closer to the track's edge. The added stability features in this design results in an increase in lift-over-side capacity, which also improves over-the-side digging performance and slewing ability.
The E42 excavator weighs 4.9 tons, while the E50 weighs in at 5.7 tons.

Learn more about the R2-Series compact excavators here.
Wacker Neuson's mini track dumper line
Wacker Neuson's line of mini track dumpers is available in three models with various skip options, making them ideal material handling solutions for smaller jobs that need the advantages of a tracked machine.
The dumpers are designed for smooth travel while maneuvering across rough terrain and in confined areas, while the compact dimensions are ideal for travelling through narrow passages. The easy operation makes the DT series ideal for landscape, construction, cemetery, golf course, parks and trail maintenance, nursery and farm applications.
Learn more about the DT series here.
Toro's electric compact utility loaders
Toro's e-Dingo 500 compact utility loader allows users to experience the benefits and power of a standard compact utility loader with no fuel costs and zero exhaust emissions.
Ideal for indoor construction jobs that require fast completion times and reduced overall costs, the e-Dingo is powered by lithium-ion battery technology designed for tasks that require heavy or continuous operation for indoor applications. The maximum operating capacity of 515 pounds reduces labour and hauling time.
Avant's battery-powered compact loader
With no exhaust emissions and very low noise levels, the Avant e5 compact loader is suitable for indoor use where there's limited ventilation or strict noise restrictions.
Avant's e5 battery-powered compact loader features an integrated battery charger as standard, which makes it possible to charge batteries anywhere a 230 volt / 10A power outlet is available. It can also be operated while charging the batteries, adding an extra level of convenience for the operator.
Learn more about the e5 here.
Kubota's first stand-on track loader
Kubota is entering the stand-on track loader market with the SCL1000, a stand-on track loader that is well-positioned with wide tracks, narrow body and a rated operating capacity of 1,000 pounds to meet the demands of landscape contractors and rental yards alike.
The SCL1000 features a wide 9.8-inch track that comes standard on the overall narrow, 36-inch machine, and with a rating of 4.0 psi, is low impact and minimizes damage to grass and landscaping. The integrated track design is also engineered for durability with the undercarriage welded to the mainframe of the body.

Learn more about Kubota's first stand-on track loader here.
Related Articles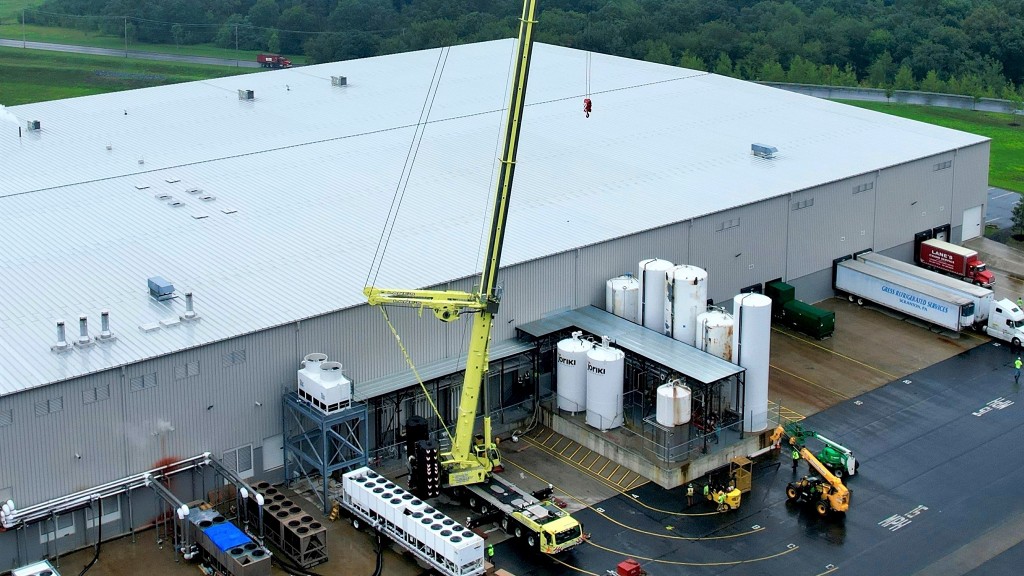 Tadano all-terrain crane uses long reach to meet unique challenge in tight plant lift