R2-Series compact excavators from Bobcat include performance enhancements
The first R2-Series excavators to launch will include the Bobcat E42 and E50 compact excavators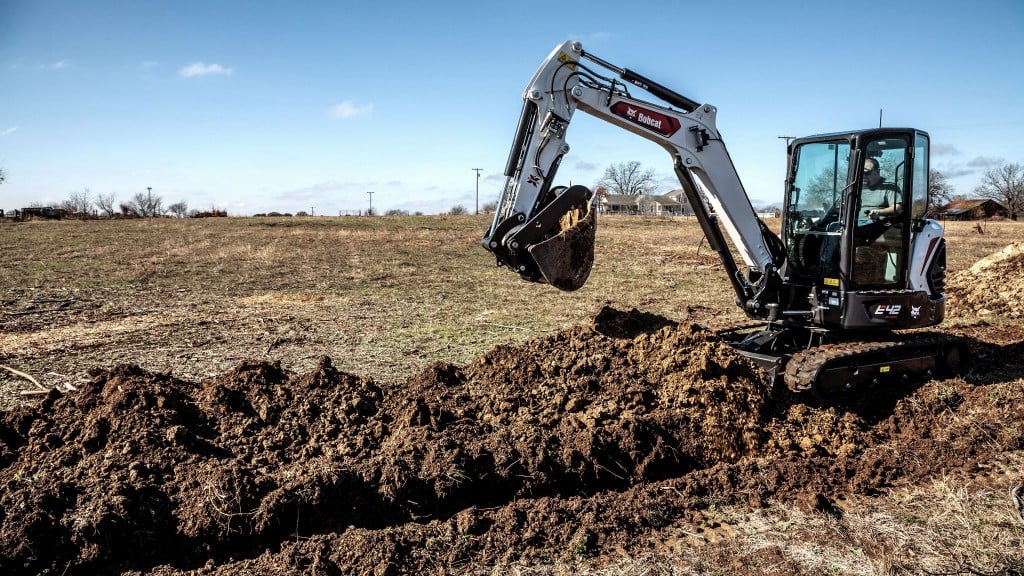 Bobcat has enhanced its compact excavators with the R2-Series. R2-Series pack the digging power of a larger machine into a compact frame that can fit into compact jobsites. Plus, new R2-Series excavators have been redesigned to deliver enhanced performance, control and efficiency.
The first R2-Series excavators to launch will include the Bobcat E42 and E50 compact excavators. Additional R2-Series excavators from Bobcat will be introduced at a later date.
Improved low-effort joysticks
New R2-Series E42 and E50 excavators feature improved low-effort joysticks. They respond easily to operator input, enabling longer operation with less fatigue. Bobcat joysticks provide quick and precise movement with low effort, while the new hydraulic control valve offers improved metering, finite movement and controllability for level grading, as well as fast cycle times.
Depth check ready
New R2-Series E42 and E50 excavators are approved and ready for the optional Bobcat depth check accessory kit for compact excavators. This kit improves profitability by minimizing the tendency to over- and under-dig. These excavators are designed to accept all depth check system components. Depth check functions are integrated with your standard 5-inch LCD display or the optional touch display. This simple, durable kit is wired, so job conditions or wireless signal loss never interfere with digging accuracy.
Improved performance
New R2-Series excavators feature dual-flange track rollers that extend the undercarriage structure closer to the track's edge. The added stability features in this design results in an increase in lift-over-side capacity. It also improves over-the-side digging performance and slewing ability.
Redesigned Bobcat engine
New R2-Series excavators feature a more efficient engine that delivers the performance operators needs while reducing and simplifying routine maintenance. The new engine improves cold-weather operation and includes a variety of features that make maintenance and service more convenient.
Improved versatility
R2-Series E42 and E50 excavators feature improved versatility. An optional clamp diverter valve has been added for enhanced hydraulic clamp functionality and improved ability to run other attachments without disconnecting the clamp. Auxiliary hydraulics are easier to reach and attach, thanks to a new location on the excavator arm. A standard integrated lift eye will give operators a convenient method for handling objects or moving them in and out of the trench.
New optional touch display and rear camera
With the most advanced in-cab display, operators can receive detailed machine information and experience unprecedented device connectivity. The 7-inch display panel, with a wide and easy-to-use touch screen, is waterproof and hardened to reduce scratching. Operators can view and toggle through machine performance information to make operation efficient, productive and profitable.
Improved cooling system
R2-Series E42 and E50 excavators will be equipped with a new cooling system with side-by-side heat exchangers. This feature controls engine compartment temperature more efficiently than ever before, improving performance and serviceability while protecting engine component life. Cleanout is easier, too. There is no need to separate coolers to remove debris or wash out the coolers. It also generates less noise to enhance operator comfort.
Related Articles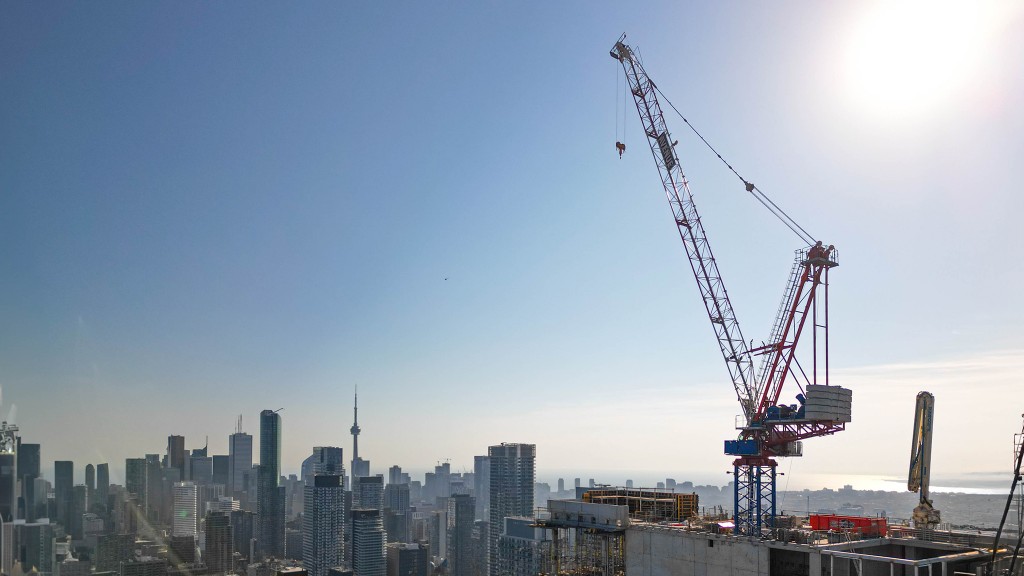 Tight squeeze in Toronto skyline is the right fit for Raimondi luffing jib crane