World of Concrete 2O18 Show Preview: Concrete construction products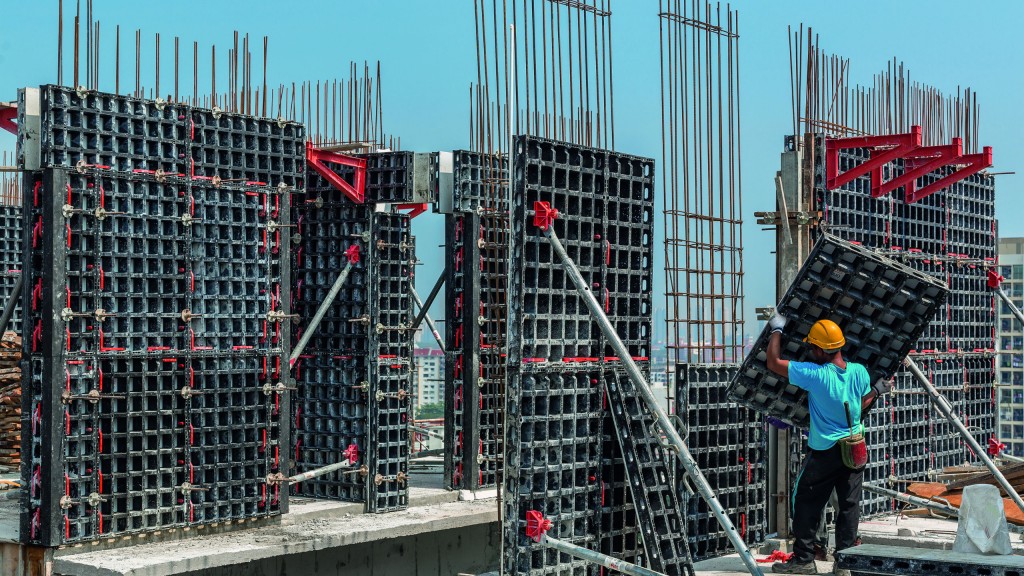 SDS/2 has a building information modelling solution, SDS/2 Concrete, that enables multiple users to simultaneously build virtual concrete structures. The software's specialized tools allow for automated placement of reinforcing steel in the concrete. Users can automatically generate detailed bending and placing schedules, as well as placement drawings, from 3-D model information, saving time over traditional 2-D workflows.
SDS/2 Concrete also provides automatic connection design to concrete embeds with full design calculations. All the features of SDS/2 Concrete work seamlessly with any of the company's software solutions, allowing easy and smooth communication through the life of the project.

PERI is presenting DUO, their new engineered-plastic panel formwork system. With only four pounds per square foot and standard panel sizes of about three by four-and-a-half feet, DUO is a true hand-set system, specifically designed to be handled without the need for a crane. DUO achieves its strength through fibre reinforcements, thus allowing high concrete pressures while maintaining the lightweight attributes of polymer. The same panels can be used for walls, columns and slabs, with only a few extra parts required for the conversion.

A new void form for slabs and beams molded from 100 percent recycled pulp can be seen at the Reliable Void Forms booth. Like carton forms, this void form becomes weaker over time as moisture is naturally absorbed. However, that process is slowed down to prevent failure during the placement, even when everything is wet. These forms are simple to install - just drop them side-by-side and break or cut to fit around shapes - with no complicated geometries or layouts. Vapour barrier, hardboard and rebar can be installed as with carton forms. Reliable Void Forms nest in a stack, taking up less space, and don't need a trailer for storage at the jobsite.
Quasco is showing how their resonant rubblization machine drastically reduces road closure time, rehabilitation costs and environmental impact of road rehabilitation. Once the roadway has been rubblized, it can be rolled with a standard vibratory roller to compact the new interlocking base material. The HMA or a new concrete surface is then applied without requiring a bonding agent. One resonant rubblizing machine rehabilitates one kilometre of a two-lane road per day.

Seams are eliminated, thus eliminating reflective cracking in the HMA. Studies have shown the roadway life is extended 20+ years.

The new SharpGrade Leveller attachment from Progressive Equipment can be used like a bulldozer, close to edges and walls, and then the wheels can be extended to accurately level to within 2 mm. Using a SharpGrade Leveller is up to ten times faster than levelling using a skid steer with standard bucket attachment. Twin pivoting blades operate in both directions. A rigid, robust QuadRod system and 20 degrees total tilt provides both speed and accuracy. The retracting wheels, which the company says is a first, offer compact transport. The attachment is fully sealed and grease-free and has only four moving parts.

SharpGrade comes standard with twin mirrors, adjustable hitch, full manual control, curved moldboard, valve stem guards and graduated laser poles. It is available in blade widths of 5, 6, 7 and 8 feet for 30- to 120-hp skid-steer loaders.

Kärcher is introducing their Tule Series HDS 3.5/40 Ge MT, a new hot water pressure washer trailer that offers outstanding mobility combined with high performance and easy operation. This mini trailer is ideal for construction sites which have access to a local water source where cleaning is performed. It features a reliable Honda GX390 engine with cleaning power of 3.5 gallons per minute at 4,000 psi.

Additional features include an eight-gallon diesel fuel tank, adjustable thermostat for regulating water temperature, electric start, a lift handle and swing-away tongue for easy storage.
Heavy Equipment Guide's World of Concrete Preview continues
Machine control and management
Outdoor competitions and demos
Company info
Related products
Related Articles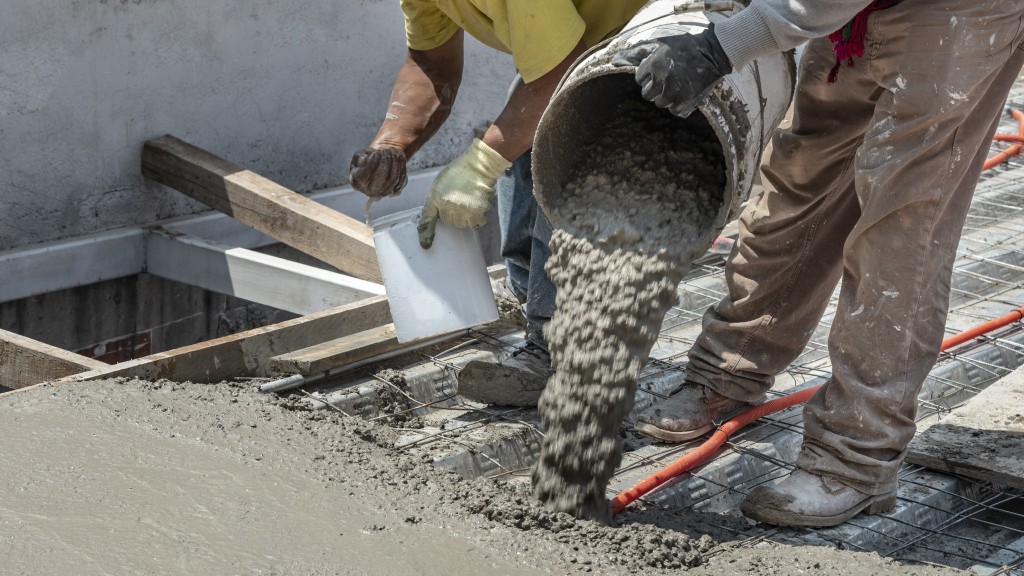 Government of Canada and the CAC launch road map to achieve net-zero carbon concrete by 2050