World of Concrete 2O18 Show Preview: Machine control and management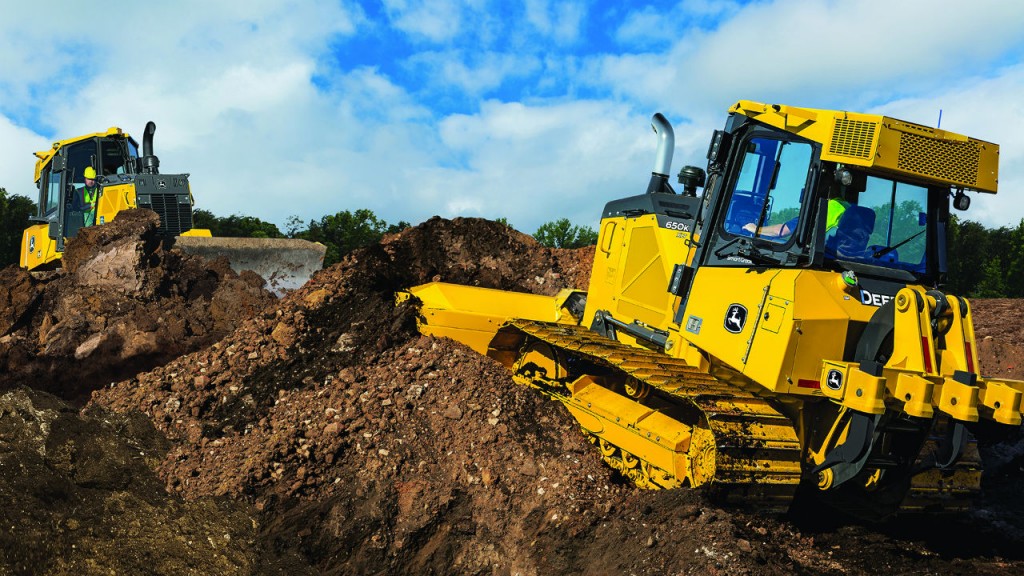 John Deere will have a strong emphasis on SmartGrade technology, which has been added to the new 104-hp 650K crawler dozer, joining the 700K, 750K and 850K. The integrated Topcon 3D-MC2 Grade Control System improves jobsite accuracy and work quality, delivering precise grading performance while eliminating vulnerable external masts and cables.

The Auto SmartGrade feature, which is ideal for novice and expert operators alike, identifies the soil type and easily adjusts the machine to new terrain, without operators having to adjust the blades manually. Operators can easily select the application type (grading, cutting, spreading), load setting (high, medium, low) and soil conditions (hard, packed, loose). This feature stops slippage before it occurs by automatically lifting the blade. It also reduces the number of passes required to complete a job, reducing the wear of the undercarriage over time. John Deere dozers equipped with SmartGrade technology are approximately seven percent more accurate than those with conventional masted systems.

Topcon Positioning Group will display their new X-52 excavator system. It is designed to offer cost-effective, indicate-grade control, is easy to upgrade when business demands more functionality, and features the all-new MC-X1 controller that offers compatibility with all brands of excavators. The X-52 can be paired with the GX-75 control box, which has a large 10-inch, easy-to-use display for operators and is available for dozers and motor graders as well.

Trimble will highlight transformative solutions that impact every phase of a construction project. For concrete professionals, they will focus on technologies that connect the physical and digital worlds to improve workflows for a broad range of stakeholders including designers, detailers, ready-mix suppliers and contractors. Trimble product experts will also be on hand to showcase the company's solutions that maximize productivity and operational efficiency with constructible models and other solutions for estimating, project management, logistics, paving, pouring, layout and quality control.

Leica Geosystems says that their seamless solutions, from dirt to finished road, eliminate guesswork, reduce risk, increase worker safety and maximize efficiency.

Their ConX cloud-enabled solution is used by construction companies to manage, monitor and share construction and survey data in real time everywhere. It allows personnel and machines on the jobsite to share the same data and stay in sync so work can be carried out effectively, on time and on budget.

Geotab's GPS fleet management solutions capture rich, second-by-second data on vehicle position, speed, fuel use, idling and more. It allows you to optimize your fleet with high-performance technology that's scalable, flexible and customizable for your exact business needs. With more than one billion points of data collected daily, Geotab delivers accurate intelligence for real results. Find out how to leverage Geotab's open platform Software Development Kit and APIs to integrate data with other systems for added value, and expand your solution with mobile apps, add-ons, MyGeotab and add-ins at the Geotab Marketplace.

GPS Insight will be meeting with construction companies to understand their business challenges and determine if GPS Insight would be a good fit to help them. They will be demonstrating their award-winning software for those that want to take a deep dive.

Construction companies come to GPS Insight, the company says, when they are sick of high operating costs, worried about their exposure to risk, and want to increase revenue to grow their business. Since no challenge is quite the same from one customer to another, GPS Insight offers tailored GPS fleet tracking and e-log solutions and a unique customer experience to ensure those challenges are overcome.

PRECO Electronics designs and manufactures collision mitigation technology that is optimized for heavy equipment.

PreView Sentry accurately identifies the location and velocity of up to 16 people or objects simultaneously.

PreView Plus provides an all-in-one safety system for active blind spot monitoring. It integrates a camera and monitor with PRECO's heavy-duty radar sensor.

PreView WorkSight is powered by patented pulsed radar technology. Simply put, it detects objects in the most extreme weather and working conditions.

PRECO's new PreView Sentry is flexible and reliable object detection radar built tough for heavy-duty equipment and trucking applications.

See PRECO blind spot detection radar in action at the show. This collision mitigation technology helps drivers avoid costly backing accidents by giving the driver audible alerts when an object has been detected.
Heavy Equipment Guide's World of Concrete Preview continues
Concrete construction products
Company info
Related products
Related Articles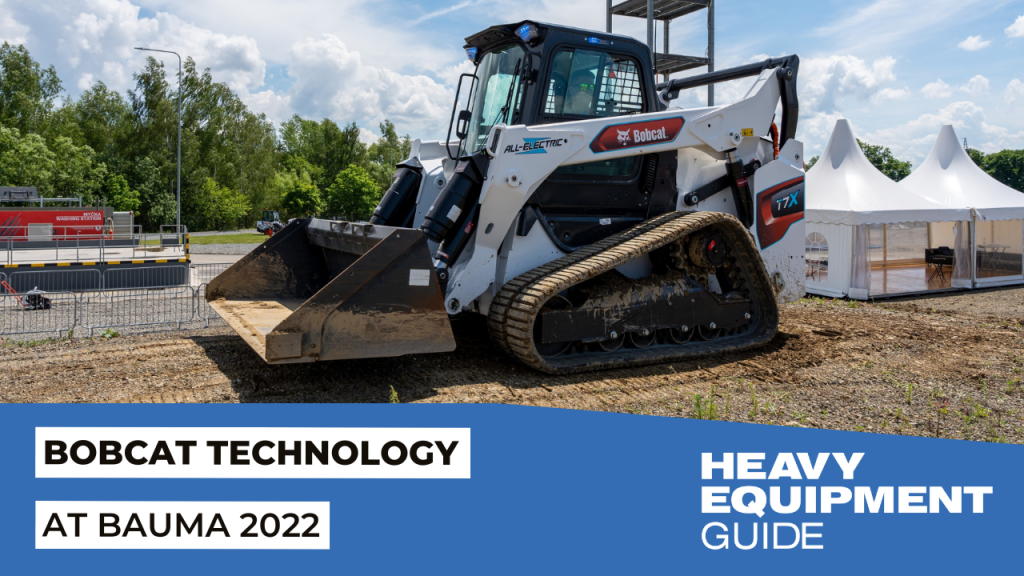 (VIDEO) Bobcat unleashes a wave of new technology at bauma 2022