World of Concrete 2O18 Show Preview: Concrete pavers and mixers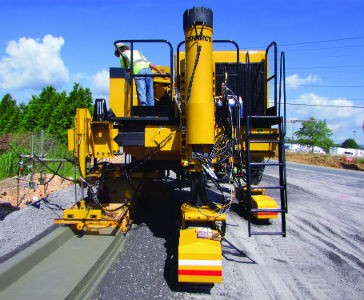 GOMACO will have several of their curb and gutter machines on display at World of Concrete 2018, including the Commander IIIx, 3300, GT-3600 and GT-3200. GOMACO says that their curb and gutter machines are chosen more than any others due to their industry-leading technology, proprietary G+ control system, and versatility in their product line. G+ and its industry-leading technology is the control system for all of GOMACO's concrete paving equipment.
GOMACO's Commander IIIx (Xtreme) can slipform a 24-inch (610-mm) radius. The Commander IIIx with G+ control system incorporates rotary sensored slew drives on each of the three tracks, sensored leg positioning, and independent travel circuits to each track to allow tight radius slipforming. A new Xtreme radius software bundle makes slipforming a tight radius on stringline easier than ever before.

They will also show the RTP-500 rubber-tracked, high-volume concrete placer.

The finisher preferred by bridge deck contractors, the C-450, will be in the booth and set up to finish a deck that is 32 feet (9.75 m) wide.

Rounding out the GOMACO display will be the four-track GP3 slipform paver featuring two GSIs (GOMACO Smoothness Indicators) mounted behind the paving mold. The GSI gives contractors the ability to monitor and trace the real-time smoothness results of the new concrete slab.

GOMACO's team of concrete paving professionals will be in the booth throughout the show to meet with contractors and discuss their projects and needs for 2018.

Terex Bid-Well will be showcasing the 3600 roller paver's flexibility. The 3600 offers a range of standard paving width configurations from 8 to 86 feet and on-the-fly paving width changes of up to 30 feet, so it quickly adapts to the contractor's concrete bridge deck placement and slab-on-grade paving needs. The company will highlight the latest machine features and options that make this one of the most flexible automatic roller pavers on the market. This includes updates to the available sidewalk roller attachment and command centre remote control for machine operation.

Three slipform pavers and a texture curing machine from Wirtgen, plus a mobile Kleemann crusher, will be on display, including the North America introduction of the SP 62i slipform paver, an economical two-track inset paver for widths of up to 25 feet. An intelligent steering and control system on the SP 26i and SP 26 ensures extremely smooth operation, even around tight corners. Thanks to the simple modification and extensibility with additional options, the SP 62/SP 62i can be quickly set up and adapted to any jobsite situation. It is easy to transport and so can be put to work quickly at a jobsite.

The Wirtgen TCM 180i self-propelled curing unit, with its automatic spraying and brooming system, follows directly behind a slipform paver to produce the desired surface texture and spray a coating to retard evaporation of curing moisture. Working widths range from 4 to 18 m. With its new operating concept, the TCM 180/TCM 180i is intuitive to operate.

The Wirtgen SP 15/SP 15i and SP 25/SP 25i slipform pavers produce monolithic profiles in offset application. The offset mold can be positioned flexibly on either side of the machines, within or beyond the chassis. Transport poses no problem due to the machine's compact design. The SP 25/SP25i also is capable of inset paving.

The Kleemann MR 130 Z EVO2/MR 130 Zi EVO2 has a feed capacity of up to 450 metric tons per hour, and is one of the highest-performing and most efficient machines in its class. It is equipped with the new SPECTIVE control system with clear symbols that make all plant functions recognizable at a glance, reducing the potential for operating errors.

In 2018, ProAll will mark the 50th anniversary of the first Reimer Mixer by releasing its most advanced mixer yet. With its exclusive new Cement Load Cell System, the 2018 ProAll Reimer Mixer is the highest performance mixer ever made, the company reports. The system – an option on all 2018 Commander models – dispenses cement by weight, which can be monitored and verified in real time. Because mobile mixer users can provide ultra-accurate cement measurements with unmatched assurance and confidence, they can satisfy engineering requirements more easily than ever before.
Heavy Equipment Guide's World of Concrete Preview continues
Machine control and management
Concrete construction products
Company info
Related products
Related Articles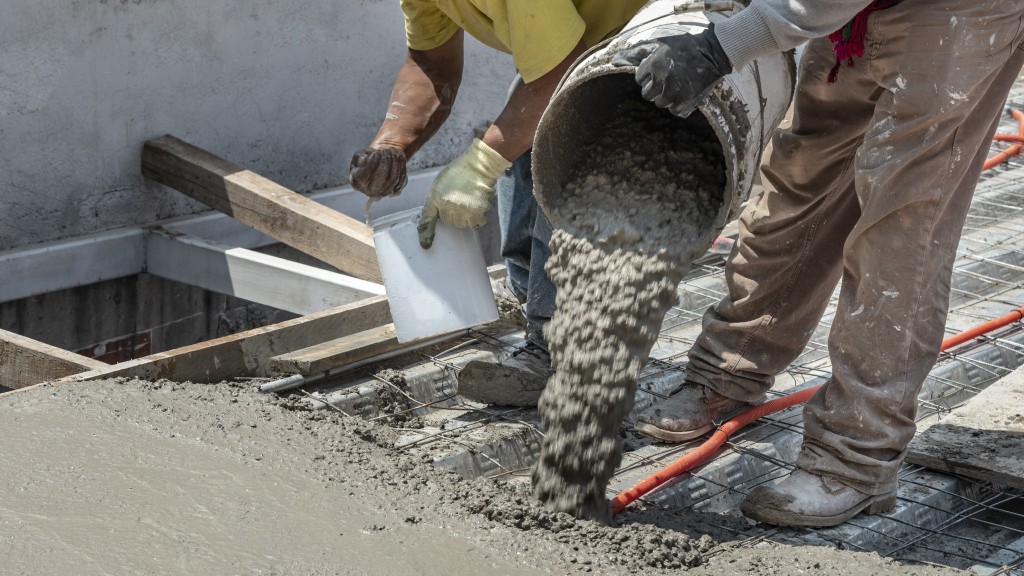 Government of Canada and the CAC launch road map to achieve net-zero carbon concrete by 2050