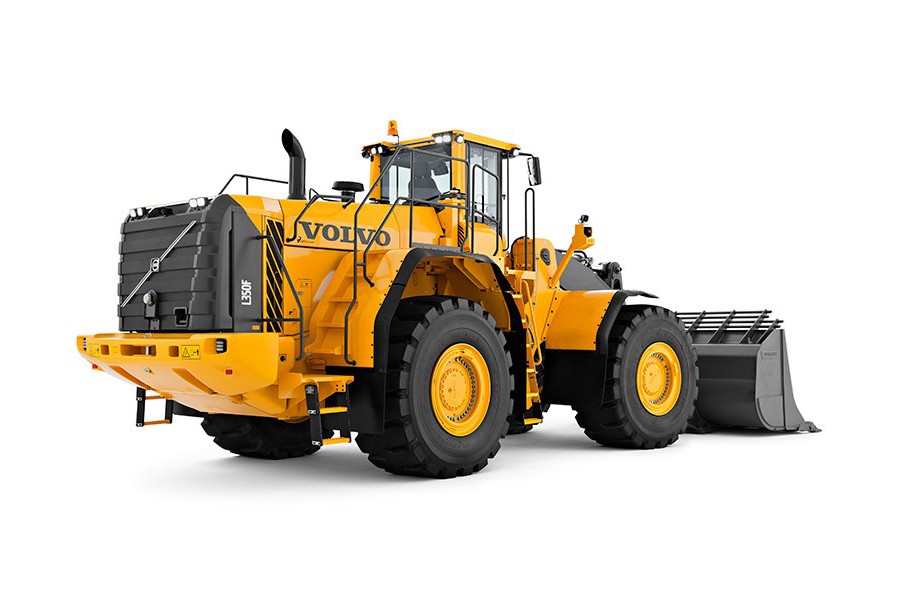 The L350F loader features new and improved balance, stability and reduces your total cost of ownership so that you can become more productive on your jobsite. Whether you are quarrying, mining or block handling get more from your loader.
Features & Benefits
Full power even at idle speed
The L350F responds immediately with its 540 hp, electronically controlled low-emission engine, which delivers full power even at low rpm.
Powerful and intelligent
The L350F features an intelligent loadsensing hydraulic system. Two variable piston pumps provide exactly the flow rate and pressure required at any given moment in time, distributing the power where it's needed, when it's needed.
Generous space
You really feel welcome in Volvo's latest cab. It's both wider and deeper than its predecessor. There is lots of space to stretch out your legs, and ample space for storage boxes, boots, and cups.
Gentle and powerful brakes
The Volvo L350F is equipped with Volvo's hydraulically operated, axle oil-cooled wet disc brakes. This system is both powerful and gentle in operation, while ensuring long service life.
No power loss through the loading cycle
The lift arm system delivers high breakout torque at ground level, allowing the operator to handle heavy material without any power loss at any point in the loading cycle.
CareTrack* – on track and in control
With CareTrack installed in your L350F, you can concentrate on your core business while your Volvo Dealer takes care of your machine. CareTrack allows you to remotely monitor your machine's fuel economy and performance, shift by shift.
Specs
Key Specifications

| | |
| --- | --- |
| Bucket Capacity | 8.1 - 16.6 yd³ |
| Operating Weight | 110250 - 119050 Lbs. |
| Static Tipping Load At Full Turn | 76690 Lbs. |