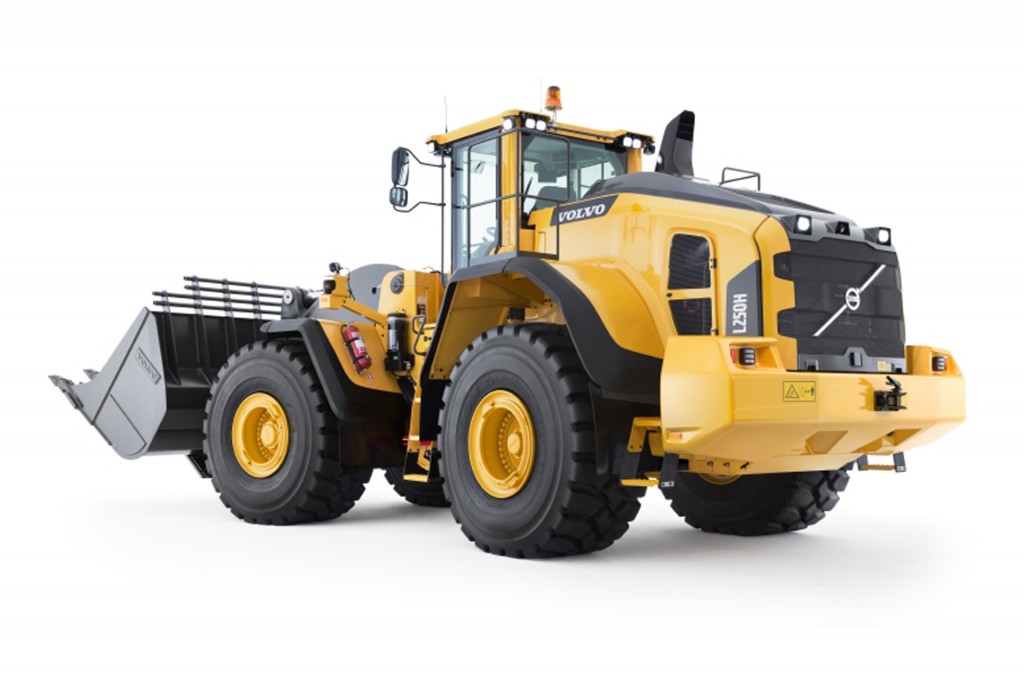 The L250H loader from Volvo is a high production machine designed to increase your productivity and profitability in applications including quarry, aggregates, mining and heavy infrastructure. Experience short cycle times, high breakout force and excellent controllability with this heavy-duty machine.
Features & Benefits
OptiShift technology
Volvo's unique OptiShift technology reduces fuel consumption by up to 18% and increases machine performance.
Volvo cab
The spacious ROPS/FOPS certified cab provides a comfortable operating environment with ergonomic controls and low internal noise levels.
Volvo bucket design
Volvo buckets and Volvo wheel loaders are perfectly matched and work in harmony as one solid, reliable unit to deliver maximum productivity and long life.
Powertrain
The ideally-matched, all-Volvo powertrain has been built to work together in perfect harmony – ensuring optimized performance.
Tilting cab
The cab can be tilted in two positions – 35º and 70º – to improve service and maintenance access and increase machine uptime.