Little and Large Loaders at BRICK 2014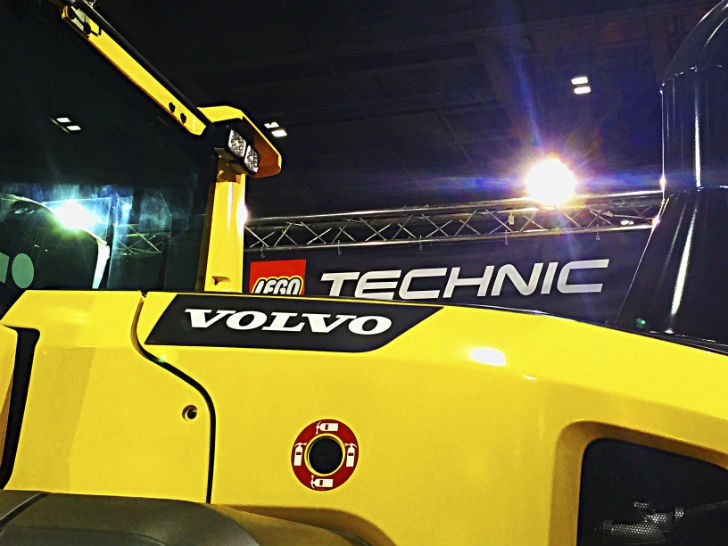 The ultimate LEGO show – BRICK 2014 – featured a real-life Volvo L60G-Series and a fleet of LEGO's amazing Technic replicas for visitors at the London show to 'test drive'.
Earlier this year, LEGO Technic shrank a giant Volvo wheel loader into a miniature model and launched it globally, allowing enthusiasts everywhere to experience the thrill of operating Volvo's biggest wheel loader – in a more manageable size.
The real, 1:1 scale L350F wheel loader was too tight a squeeze to transport through central London to the ExCeL auditorium – so instead a (slightly) allowing the smaller L60G model deprioritized for it.
Volvo GB, Volvo CE's UK dealership, delivered the real life Volvo L60G at the four-day event where children and visitors test drove the remote controlled model inside the loader's huge bucket, creating its very own mini-quarry.
Children – and plenty of adults – could load plastic gravel into a Volvo CE A25F 4x4 articulated hauler to practice their operating skills.
Toying around
"We were pleased to be part of the BRICK 2014 show," says Nick Allen, managing director of Volvo GB. "Our L60G wheel loader was used to represent the LEGO Technic L350F model as we thought the real L350F might not get through the doors! It's great to see children interacting with the model and it's a great opportunity for children to associate with Volvo machines from a young age. They could even become future customers or operators."
"We also used the Lego Technic Volvo model as part of our stand at the Hillhead Construction Equipment Exhibition in June and again at the Volvo World Matchplay Championships, held at the London Golf Club in October," adds Allen. "The models have proved to be really popular with customers and the public – no matter what age. For BRICK 2014 we also put together 10 prize packages for members of staff to attend the show and spend a couple of days in London. It's great to be able to reward commitment and hard work."
What the professionals thought
"I liked playing with the toy because you can try and get a really full bucket and unload it into the other machine without dropping any," says Lewis Adie, aged 10 from London. "If I was at home, I could pick up things and take them to other rooms and drop them off. It was hard at first and I kept spilling the gravel but once I had learnt the controls I became good at it."
"The new wheel loader kit is amazing and brings back memories of when I was young and played with my brother's technic sets," says Gareth Witcomb, a LEGO enthusiast.
The miniature wheel loader was especially popular on family day where kids queued up, waiting to operate the mini wheel loader. The model was available to buy at the show, and is available in LEGO stores, its online shop as well as Toys R Us and WHSmith. The real life L350F is available from your local Volvo dealer – just in time for Christmas.
Company info
Related products
Related Articles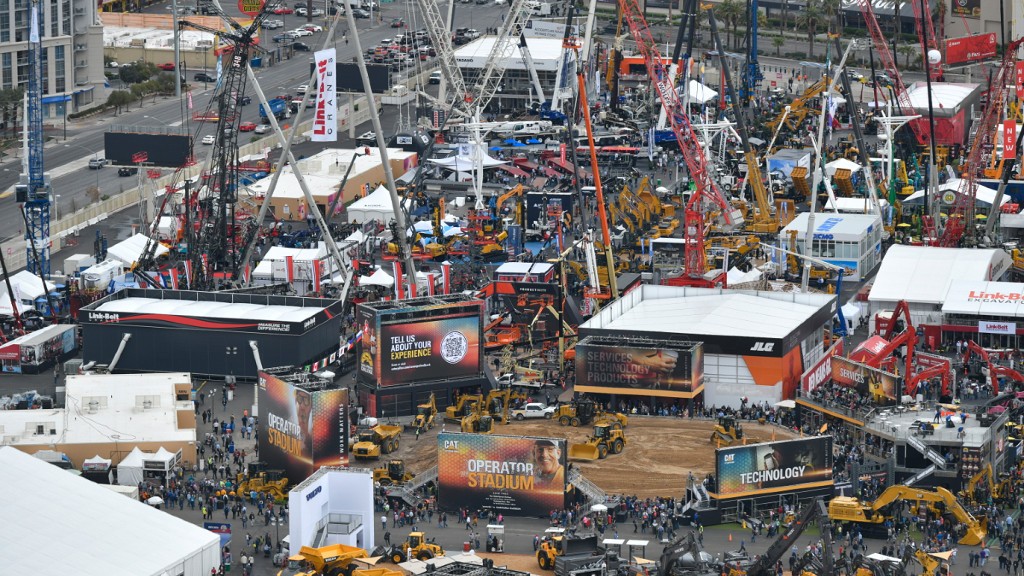 Finalists revealed in inaugural CONEXPO-CON/AGG and IFPE Next Level Awards program