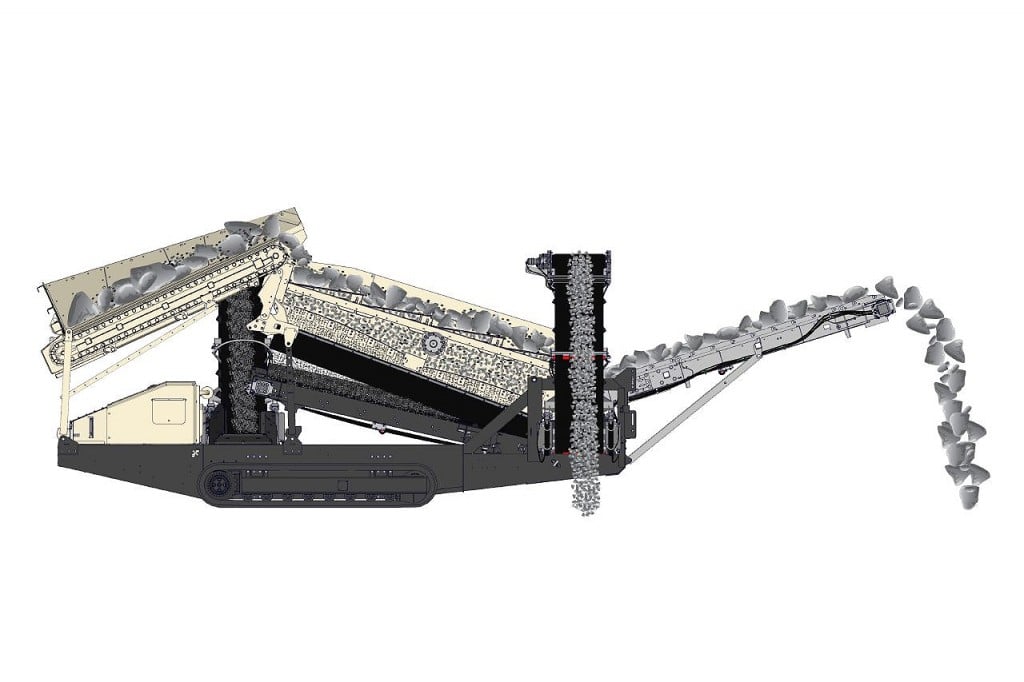 Lokotrack® ST2.8™ mobile scalping screen makes the scalping of sticky recycling material look easy. The design principle has been simple: to optimize capacity in demanding scalping and to minimize unprofitable time on site.
Lokotrack ST2.8 is used as primary scalper in top soil and natural sand applications. It is suitable in multistage crushing processes to split the products eg. between secondary and primary crusher. With two way split the option it is a great unit in between of jaw and cone crusher. Depending on applications plate grizzlies, fingers, punch plates or wire meshes can be used on the top deck.
Features & Benefits
Versatility
highly versatile unit applicable from primary crusher feed preparation to end product screening.
Screen
large, two-deck, two-bearing screen with a wide range of screening media.
DURABILITY
The solid construction added to intelligent design of the Lokotrack ST2.8 offers durability and extended lifetime in demanding, heavy-duty applications.
Performance
The high performance scalping screen accepts a wide range of screen media options in rock processing and recycling applications.
Specs
Key Specifications

| | |
| --- | --- |
| Screen | 4 866 x 1 524 mm (16' x 5') |
| Feed hopper | 4.5 m³ (5.9 yd³) |
| Engine | CAT® C4.4, 75 kW (100 hp) |
| Weight | 26 000 kg (57 000 lbs) |