Weekly recap: 2022 Top Introductions, Cat and Luck Stone's autonomous aggregates collaboration, and more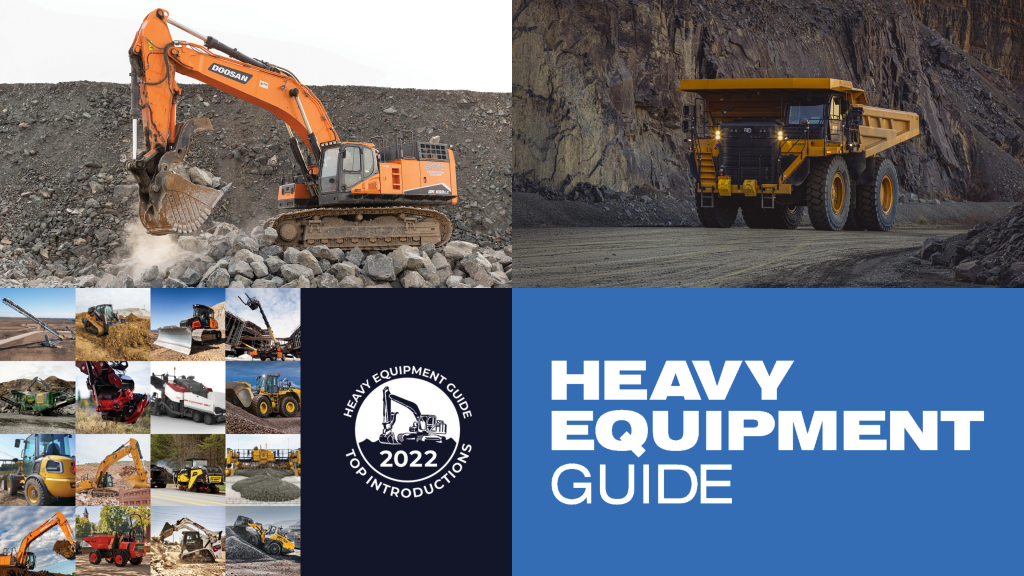 In news this week, Caterpillar will collaborate with Luck Stone to deploy Cat's autonomous technology at an aggregates operation in Chantilly, Virginia and Doosan's biggest excavator got to work at a New Brunswick quarry. We also revisited our top stories and videos from 2022 and we released our 2022 Top Introductions. Here are five articles from this week you won't want to miss.
Heavy Equipment Guide's 2022 Top Introductions
Both the operator's experience and emissions reduction were popular themes that a lot of the equipment released in 2022 focused on. New technology and equipment of 2022 helped address diminishing workforces and increased regulations regarding emissions. This year saw Bobcat's fully electric CTL, monitoring technology for Volvo's compact electric machines, Liebherr's rapid expansion of the Unplugged line, and a fuel-efficiency update to a classic Cat excavator.
See all of the equipment and technology that we chose to highlight in our 2022 Top Introductions in the full article.
Doosan's biggest excavator gets to work in New Brunswick quarry
The Roy family has long been involved in construction, and for Karine Roy, the executive director of Roy's Trucking and Landscaping, construction has been her lifeblood. Roy's Trucking and Landscaping started as a trucking company in 1979 and has since become a quarry operation. Now, the company works Doosan's biggest excavator hard – sometimes 10 to 12 hours a day – sorting armourstone of up to 20 tons with its heavy-duty bucket and thumb. The DX800LC-7 was chosen because it comes with a mass excavation arm for quarry applications.
Learn more about the Roy family business and how they utilize Doosan's biggest excavator in the full article.
Caterpillar and Luck Stone advance autonomy in the aggregates industry
Caterpillar will collaborate with Luck Stone to deploy Caterpillar's autonomous technology to Luck Stone's Bull Run plant in Chantilly, Virginia. While Cat's autonomous technology has already had a large presence in the mining industry, this will be Caterpillar's first autonomous deployment in the aggregates industry. Caterpillar will implement its existing Cat MineStar Command for Hauling system at the Bull Run quarry on a fleet of 777G trucks.
Learn more about Caterpillar's autonomous technology implementation in the full article.
Revisit Heavy Equipment Guide's most popular stories and videos of the year
With 2022 coming to an end, we wanted to share some of our most-read articles and most-viewed videos of the year. We added video coverage of events, product announcements, and test drives at the beginning of 2022 to expand how we cover news in the industry. This year we covered a behind-the-scene look at Cat Trial 13, how one contractor utilizes social media to expand and grow, a product walkaround of the first-ever compact dozer loader, and Bobcat's all-electric compact track loader.
You can rewatch our most popular videos in the full article here and you can revisit our most popular stories in the full article here.
Related Articles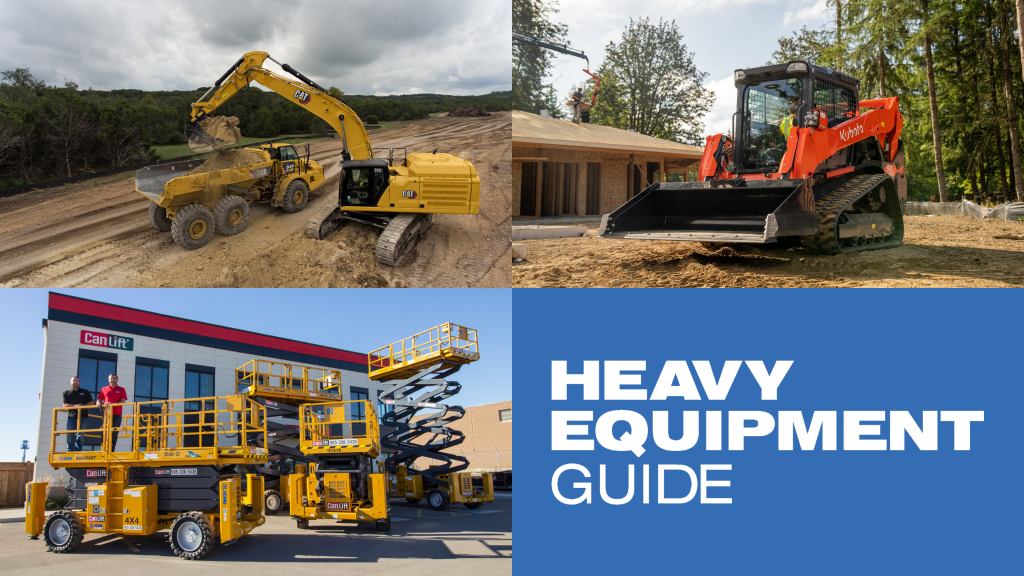 Weekly recap: Caterpillar revamps 50-tonne excavator, Kubota updates CTL, and more