Weekly recap: Caterpillar revamps 50-tonne excavator, Kubota updates CTL, and more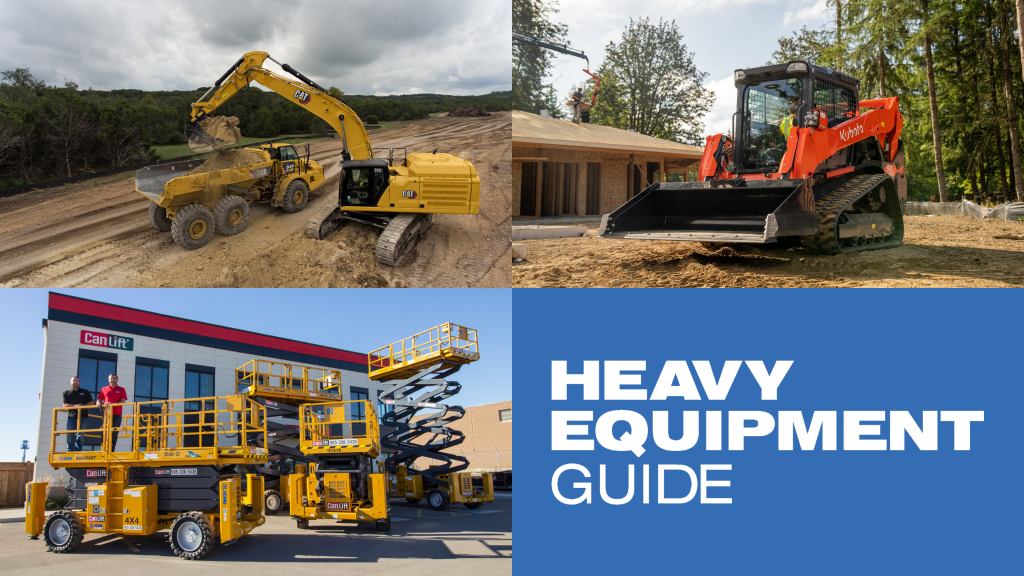 This week, United Rentals added the ability for contractors to view emissions level information of rental equipment online. Plus, a Tadano AC 3.045-1 City crane was paired with a Tadano E-Pack to perform a zero-emission lifting job inside a clean room hall where no engine emissions were allowed.
In other news this week, Caterpillar revamped the Cat 352 excavator with power and stability features, CanLift added two XCMG rough-terrain scissor lifts to its line of equipment for sale and for rent, and Kubota updated the SVL75-3 compact track loader with a new hydraulic system. Here are five articles this week you won't want to miss.
More power and stability help Cat's 50-tonne excavator work well with larger attachments
Increased power and a heavier counterweight are central features of the new Caterpillar 352 hydraulic excavator. These updates provide the excavator with the ability to work with larger work tools. The 352 is a 50-tonne excavator that, depending on the configuration, has a maximum digging depth of up to 8,210 mm and a maximum reach at ground of 12,150 mm. It offers fixed or variable gauge undercarriage options. Variable gauge allows the undercarriage to retract to 2,390 mm for easier transportation, and when expanded offers greater stability than the fixed gauge option.
Learn more about Caterpillar's updates to the 352 hydraulic excavator in the full article.
View emissions level information of all United Rentals equipment online
United Rentals, Inc.'s online rental catalogue now includes emissions level information for all equipment. The ability to see the emissions level when selecting equipment helps contractors make more informed decisions to choose the right equipment that supports their job site needs and sustainability goals. This new catalogue feature makes it easy to understand the environmental impact of different equipment options. The catalogue's four emissions level categories are zero emissions, low emissions, lower diesel emissions, and standard emissions.
Find out more about United Rentals' emissions level catalogue update in the full article.
CanLift Equipment to offer two new XCMG rough terrain scissor lifts
CanLift Equipment Ltd. has expanded its product line with two new XCMG rough terrain scissor lifts. Both the XCMG XG4390RT and XG5390RT scissor lifts are available for rent and sale at CanLift locations. The XCMG XG4390RT scissor lift has a working height of nearly 50 ft., uses a Kubota 36kW diesel engine, and has a lift capacity of nearly 1,500 pounds. CanLift's second offering, the XCMG XG5390RT, was built to handle rough work conditions with a working height of nearly 60 ft. and a lift capacity close to 1,500 pounds.
Learn more about CanLift's XCMG rough terrain scissor lift additions in the full article.
Electric solution for Tadano crane powers indoor lifting job
Hack Schwerlastservice GmbH was recently called on to handle heavy equipment lifts in Hitachi Energy Germany's Bad Honnef plant. The job took place inside a clean room and required a zero-emission machine. Hack Schwerlastservice turned to its Tadano AC 3.045-1 City crane and paired it with Tadano's E-Pack to tackle the indoor assignment. Hack added the crane to its fleet in mid-2022.
Learn more about Tadano's electric solution for indoor crane operation in the full article.
New hydraulic system and added technology updates for Kubota compact track loader
Kubota's redesigned SVL75-3 compact track loader has been released with a new hydraulic system and engine to improve efficiency and speed, while also offering a variety of new technology features and other updates. Kubota has included an advanced multifunction valve (AMV) in the hydraulic system to provide smooth movement for all hydraulic functions when operated simultaneously. A new 74.3 horsepower Kubota engine powers the SVL75-3 and generates higher maximum torque.
Learn more about Kubota's updates to the SVL75-3 compact track loader in the full article.
Related Articles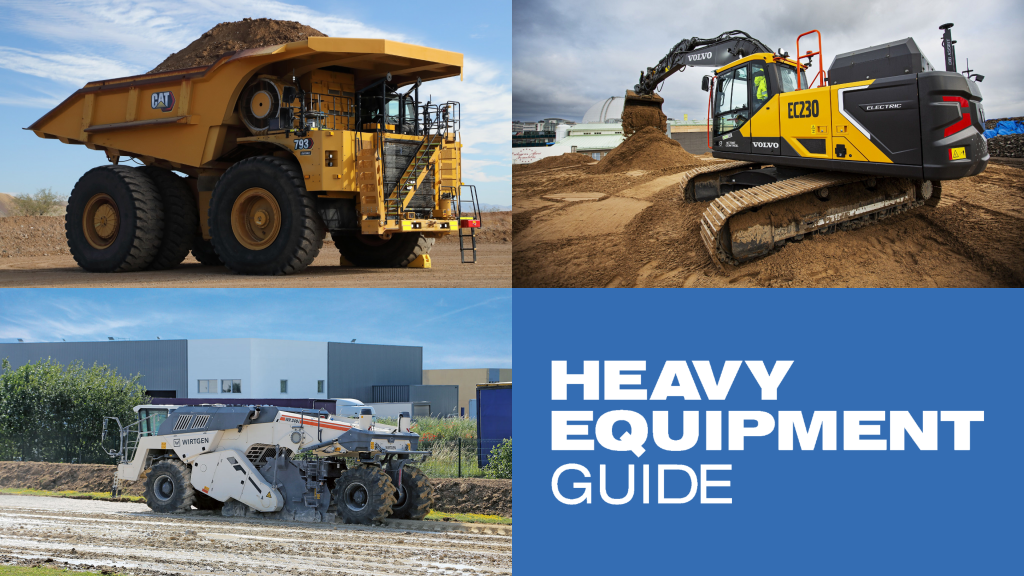 Weekly recap: Cat's first electric mining truck, zero-emission construction with Volvo CE excavator, and more