New hydraulic system and added technology updates for Kubota compact track loader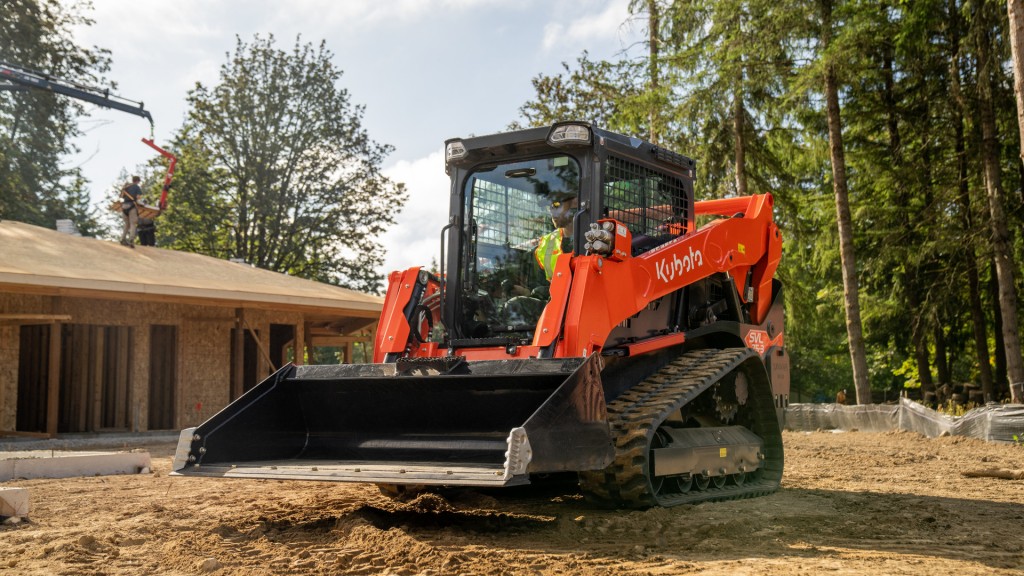 Kubota's redesigned SVL75-3 compact track loader has been released with a new hydraulic system and engine to improve efficiency and speed, while also offering a variety of new technology features and other updates.
"We felt it was important to develop an adaptive piece of equipment that helps operators easily transition from one job to the next." said Jonathan Gardner, Product Manager, Construction Equipment for Kubota Canada. "Features such as the new hydraulic system, reliable Kubota engine and easy-to-maintain design will help set the SVL75-3 apart."
Kubota has included an Advanced Multifunction Valve (AMV) in the hydraulic system to provide smooth movement for all hydraulic functions when operated simultaneously. The AMV allows for AUX hydraulics, the bucket, and the loader arm to function together without stalling.
A new 74.3 horsepower Kubota engine powers the SVL75-3 and generates higher maximum torque, which allows work to take place with more speed and efficiency, the company states. Engine efficiency is optimized thanks to the cooling and variable fan, which adjusts its speed to maintain appropriate water and oil temperatures. A reversing fan is available as an option for dusty environments.
The SVL75-3 CTL features a higher hinge pin height, at 122.7 inches, as well as standard self leveling functions, a high-flow hydraulic option, and faster speed. Robust travelling features include an auto-shift system that enables travel shift when turning, for maximum traction. This unit is also backed up by a new track response, which gives operators the opportunity to change their travel response sensitivity.
Technology updates to the CTL include the Electronic Torque Management System, which constantly monitors the machine load and optimizes the hydraulic pump output depending on the load. This prevents engine stalls and smooths out operation.
Kubota's Intelligent Control System uses a 7-inch colour LCD touch panel as standard equipment. Operators can view machine vital signs, track maintenance, choose radio stations and access the standard rear-view camera.
The SVL75-3 can connect with a range of Kubota attachments, including auger, power rake, snowblower, cold planer, and more. It can also be fitted with telematics; the KubotaNow system provides machine location, geo-fencing, and a view of machine vital signs.
Availability of the SVL75-3 is set for spring 2023.
Company info
5900 14th Avenue
Markham, ON
CA, L3S 4K4

Website:
kubota.ca
Phone number:
905-294-7477
Read more