CanLift Equipment to offer two new XCMG rough terrain scissor lifts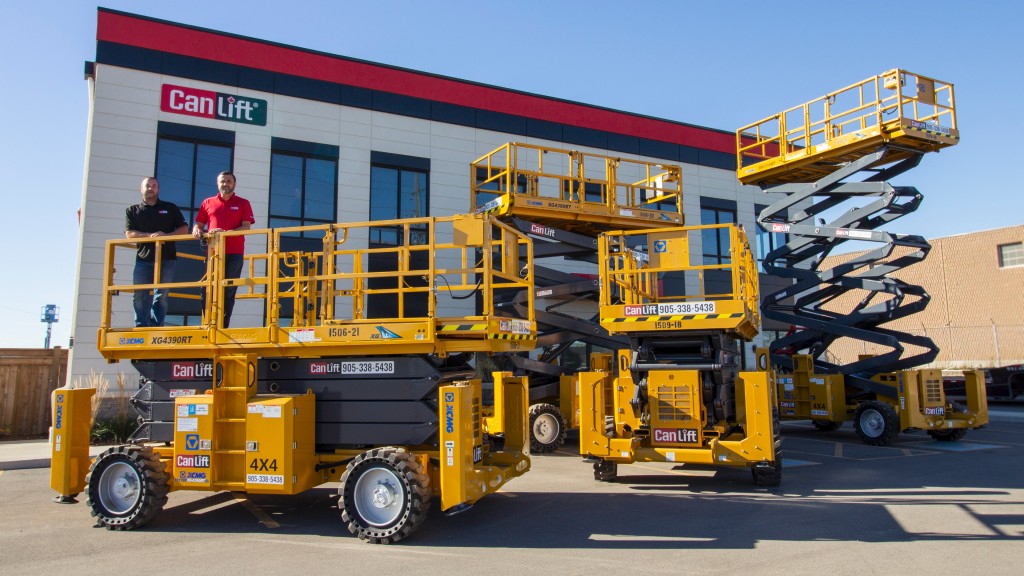 CanLift Equipment Ltd., an aerial equipment and material handling company, has expanded its product line with two new XCMG rough terrain scissor lifts. Both the XCMG XG4390RT and XG5390RT scissor lifts are available for rent and sale at CanLift locations
"CanLift is expanding its product line to meet the needs of our customers. We guarantee exceptional customer service and better job site safety. With new product offerings, our customers are seeing enhanced value when choosing CanLift," says Marko Dragicevic, managing partner at CanLift.
The XCMG XG4390RT scissor lift is a sturdy and reliable platform with a working height of nearly 50 ft., a Kubota 36kW diesel engine, and a lift capacity of nearly 1,500 pounds. CanLift's second offering, the XCMG XG5390RT, was built to handle rough work conditions with a working height of nearly 60 ft. and a lift capacity close to 1,500 pounds.
CanLift is a Canadian company that has been family-owned and operated since 2009. It is an independently-owned lift equipment rental and sales company in Ontario.