Revisit Heavy Equipment Guide's most popular videos of the year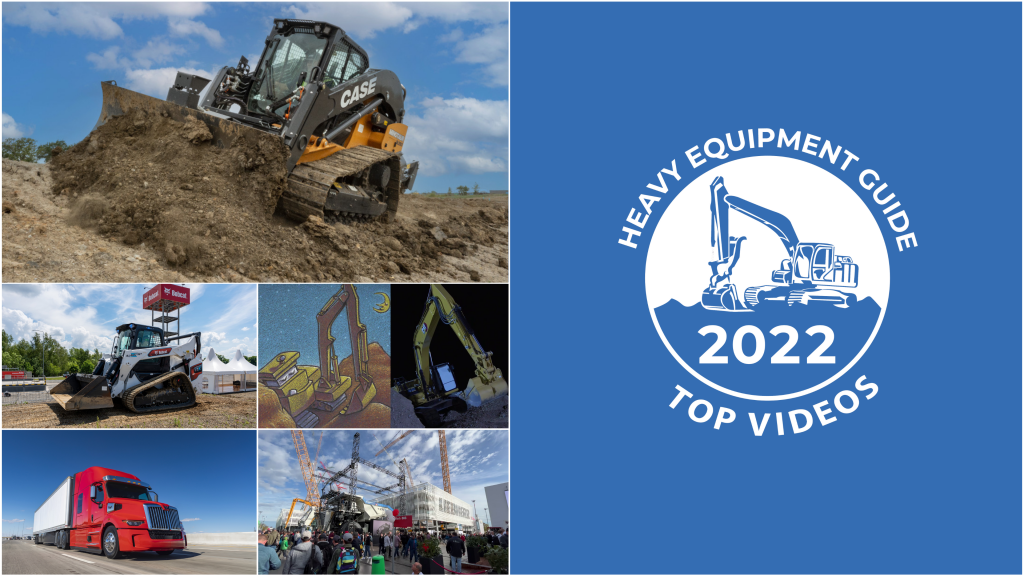 At the start of 2022, we added video reporting of events, product announcements, and test drives to Heavy Equipment Guide's coverage. I've had the pleasure of filming a range of topics such as bauma demonstrations, a behind-the-scenes look at Cat Trials, and detailed product walkarounds. I produced, shot, and edited the majority of the videos, which are posted to our website via our Heavy Equipment Guide YouTube channel.
Here are the top 5 most viewed Heavy Equipment Guide videos of 2022.
1. Case launches the new Minotaur DL550
I love going to the historic CASE Tomahawk Customer Center in northern Wisconsin and it was the perfect location for the roll out of this unique piece of equipment. During the initial walkaround of the Minotaur and seeing how the C-frame connects to the chassis, all I could think of was, "Why hasn't this been done before?"
2. The making of Cat Trial 13: Goodnight, Goodnight, Construction Site
It was fun to see the massive scope of the Caterpillar production, the attention to detail, and amount of time it took the crew to set up for different scenes. Then there was the time spent just waiting for the proper lighting conditions. The Caterpillar creative team also had the author of the children's book available to speak with, which connected me even more personally to the video.
3. Get behind the wheel with Heavy Equipment Guide in the new Western Star 57X
In this job, I get to operate excavators, dump trucks, dozers, etc., but this was my first opportunity to drive a big rig - which made me a bit nervous. But, once I got the Western Star truck moving and the technology kicked in (and I was on a closed course with no real traffic), my confidence level shot up.
4. Take an end-to-end walk through the Liebherr stand at bauma 2022
When I first approached the Liebherr stand at bauma, I had to take a few moments to absorb the sheer size of it. I started thinking, how do I translate this to video? I decided to try to do it with just one continuous shot walking from one end to the other of the outdoor space. And this was just one side of Liebherr's outdoor space - the other side had even more gigantic mining and material handling equipment.
5. Bobcat unleashes a wave of new technology at bauma 2022
This Bobcat interview was taken to another level when we were allowed access inside the arena not only to conduct the interview at center stage, but also to get an even closer look at the technology and the equipment on which it was mounted. And I'll admit to geeking out over the see-through touchscreen OLED window!