Research projects from TU Dresden, RWTH Aachen University, and Freiberg University of Mining and Technology nominated for bauma Innovation Award
Three research projects vie to win bauma's 2022 Research Innovation Award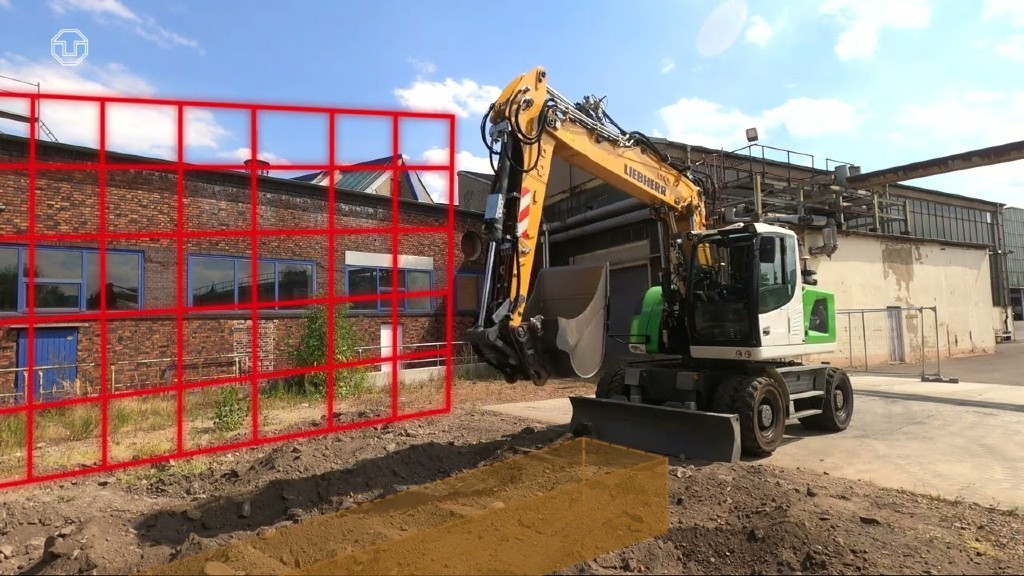 bauma's Innovation Award in the Research category focuses on implementation and development of products related to construction that can be put into practice in the near future. The award primarily focuses on universities that are active in the field of construction and building material machines or in construction technology.
TU Dresden – Institute of Mechatronic Engineering was nominated for its site execution system platform that integrates planning data and links it to the task description for automated construction machines. RWTH Aachen University was nominated for its Robeton research project that aims to automate the demolition process. Freiberg University of Mining and Technology Mechanical Engineering Institute was nominated for its deep sea samping mining research project that will transform a compact trench cutter into a semi-automated vertical mining unit.
TU Dresden's Site Execution System
TU Dresden's Site Execution System (SES) works to compile all machine and process data on the construction site and orchestrate automated construction machinery fleets. The SES platform integrates planning data and links it to the task description for automated construction machines. Work results are documented and then mapped to task descriptions and the underlying planning data. Site managers, supervisors, and the MTA can monitor the construction site in real time and are able to coordinate construction processes.
As part of the joint research project, Construction 4.0, TU Dresden is addressing the challenges of Construction 4.0. Together with TU Munich and 22 industrial partners, construction processes have started to be developed for automated and connected construction machines, connectivity, and cloud computing. A central data node would integrate machine information from different manufacturers, data would be constantly available on the construction site, it would allow for extensive machine servicing to be carried out, orchestrate automated construction equipment, and send information about the construction site out via secure web interfaces.
Local construction infrastructure uses the latest radio technology
A local construction site network is used for data security and availability. TU Dresden says that this is the first time that digital real-time access to machines on construction sites has been realized.
Industry 4.0 for the construction site
By using interoperable, uniform, and universal interfaces based on Industry 4.0 technologies (OPC-UA), the SES provides access to machine data, automation functions, and process documentation for mixed fleets.
Site Execution System is the central, real-time information node on the construction site
In addition to the telematics data optimizing the scheduling, logistics, and service, the SES supplies formalized task descriptions for automated machines. Digital site maps as a target geometry for automated excavators are transmitted, as well as target paths for automated crane movements or driving orders for transport rides with a wheel loader. A common map contains relevant object information, such as restricted areas, storage locations, and information on access. This is equally available to automated machines. In addition to transmitting the job description, the machine interface sends reports on the construction processes, like "as-built" surface models and survey points, as well as task-related loading masses, operating times, and fuel consumption.
A link to the project management is established via a web interface in order to realize the target/actual comparison with regard to costs, time, material, and geometry.
RWTH Aachen Univerity's Robeton semi-automated building deconstruction solution
A new process for safe, controlled deconstruction is being developed by the Chair of Individualized Production at RWTH Aachen University by digitally transforming a demolition machine into a semi-automated robot. In the research project Robeton, RWTH Aachen University enables the reuse of concrete building components as a source of secondary building products.
Current buildings and infrastructure account for 28 billion tonnes of existing building material. This is a significant store of resources that has the potential for reuse as new building components. Buildings are currently demolished after reaching their specified lifespan, with more than 77 percent of potential building materials ending up as filling material in roads and landfills. The reuse of secondary building products can substantially reduce CO2 emissions, but typical demolition processes do not make this possible. The Robeton project aims to bridge this gap by automating the deconstruction process and reusing the formed concrete for the construction of new buildings.
In the Robeton research project at RWTH Aachen University, research and development to adapt a demolition machine into a digitally controlled deconstruction robot is underway.
For this method to be successful, environmental factors such as weather conditions, dust, and debris must all be accounted for. Unpredictable material properties and deviations between digital plans, if available, and physical sites can further complicate the design of reliable robotic systems.
The Robeton project has turned a BROKK 170 demolition machine into an intelligent robot through the digitalization of system controls.
Building information modelling (BIM) models of construction sites are connected to the robot via a newly developed user interface. In addition, the demolition robot is supported by a second mobile robot for environment detection and component recognition. Sensor data is utilized for collision-free path planning and execution of the controlled deconstruction.
Deconstruction process automated with BROKK robot and Hilti saw
In order for the BROKK demolition machine to execute a precise automated movement, complex coordination of several hydraulic axes is required. This challenges traditional kinematic robot path planning. The joint movements are not individually controlled by electric motors but instead are driven by hydraulic actuators incapable of synchronized preplanning of axis movements. To overcome this challenge, the Robeton research project equips the BROKK demolition robot with sensors and machine learning for control process automation.
To transform C&D recycling into controlled material harvest and reuse, the Robeton research project creates an automated end effector from a Hilti saw. The movements of the automated BROKK machine and Hilti saw are pre-planned and adapted to construction site requirements before execution. The deconstruction robot then cuts out the components in a minimally invasive manner. The cut-out components are then integrated into new projects, saving material and CO2 emissions instead of ending up as waste in a landfill.
The automated manual equipment within the Robeton project can be transferred to further construction processes such as drilling, material handling, or refurbishment.
"In addition to the economic benefits of digitally increasing the efficiency of construction machinery and reusing the extracted concrete building parts, the aim is to increase acceptance in the construction industry by digitally enhancing an already existing construction machinery technology while keeping the product price the same," explains Prof. Sigrid Brell-Cokcan.
Through the support of industrial partners and the testing of a first prototype on the reference construction site of RWTH Aachen University, the process is being validated for real-world construction conditions.
The Robeton research project also investigates the impact of construction automation and its potential improvements in occupational safety, as well as the reduction of environmental impacts such as dust and noise emissions.
The Robeton's deconstruction process ideal for urban areas because it is minimally invasive. As an extension to BIM, future deconstruction processes will integrate digital deconstruction documentation to inform the planning of concrete material reuse. The Robeton project adds value through cost reduction, material reuse, robotic transportation, digitization of information, and quality assurance.
"This research project is intended to reduce the resource consumption of concrete and the associated CO2 emissions in the long term. The value of secondary building products can be economically tapped for innovative reuse of material in construction and renovation," emphasizes Prof. Brell-Cokcan.
Freiberg University of Mining and Technology's deep sea sampling research project
New equipment and technologies are required for the exploration and extraction of deep sea deposits at unexplored depths of 2,000 metres or more, which is the focus of the deep sea sampling joint project.
The project partners are the TU Bergakademie Freiberg (Freiberg University of Mining and Technology), with its institute for treatment equipment and recycling system technology as well as its mechanical engineering institute; the University of Rostock; and FAU Erlangen-Nürnberg; along with Krebs & Aulich GmbH and BAUER Maschinen GmbH. The Federal Institute for Geosciences and Natural Resources (Bundesanstalt für Geowissenschaften und Rohstoffe, BGR) as well as the Deep Sea Mining Alliance (DSMA) are also on the project support committee.
"The topic of deep-sea mining is more relevant than ever and requires an assessment of potentials and effects across all professional disciplines. This research project makes an important contribution in that regard," remarks Prof. Dr. Martin Sobczyk from the Mechanical Engineering Institute of the Freiberg University of Mining and Technology.
Project transforms a compact trench cutter into a semi-automated vertical mining unit
The research project was launched in 2021 and is scheduled for completion in 2024. Instead of using a surface approach for the extraction of raw materials, the research project aims to electrify a compact trench cutter and transform it into a smart, semi-automated vertical mining unit.
"This unit separates and characterizes the extracted material during the mining process directly on the sea floor," says Dr. Matthias Semel, coordinator for the overall project from BAUER Maschinen GmbH. "This should not only ensure a minimally invasive, efficient mining of resources, but also capture turbidity clouds generated by the work in a closed, shielded process."
When developing the deep sea sampling technology several challenges need to be addressed: Conditions on the sea floor include water pressures of up to 400 bar, complete darkness, and temperatures around one degree Celciu. This is accompanied by the composition of the massive sulphide deposits with their rough surfaces and extreme slope gradients.
"There are still many unknown aspects about the conditions on site – much like a space mission," mentions Stefan Wegerer, project coordinator at BAUER Maschinen GmbH. "Over the course of the research project, apart from the technological implementation, the ecological interactions will be investigated and new fundamental knowledge gained. The goal is to reduce the effects on the environment to a minimum."
bauma Innovation Award categories
Additional Innovation Awards will be presented in the following categories:
Related Articles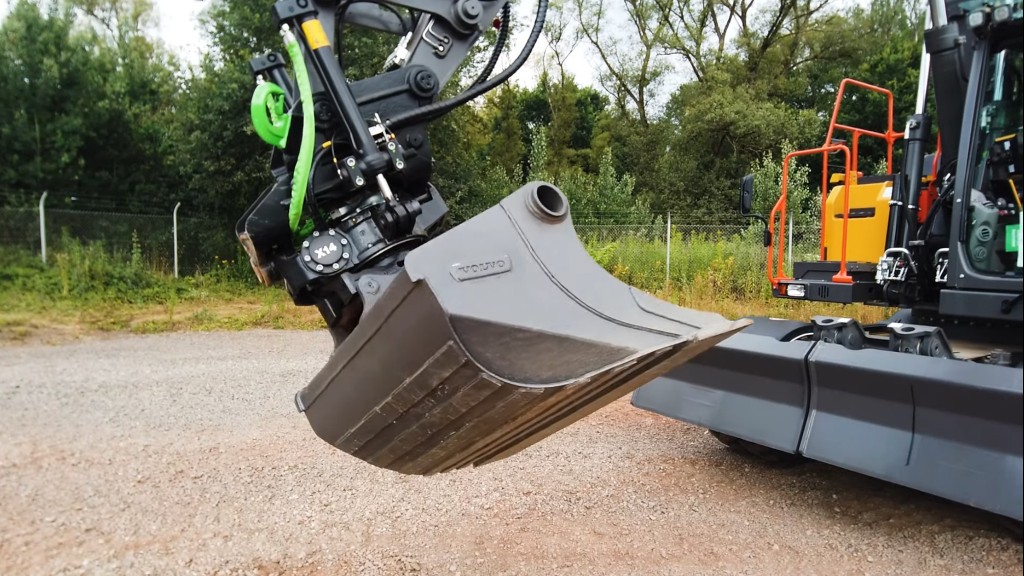 Digitalization technologies from Machines in Construction, Bosch Rexroth, and Mesh AG nominated for bauma Innovation Award