Building advancements from Bauer, Max Bögl, and Holcim nominated for bauma Innovation Award
Three construction technologies vie to win bauma's 2022 Building Innovation Award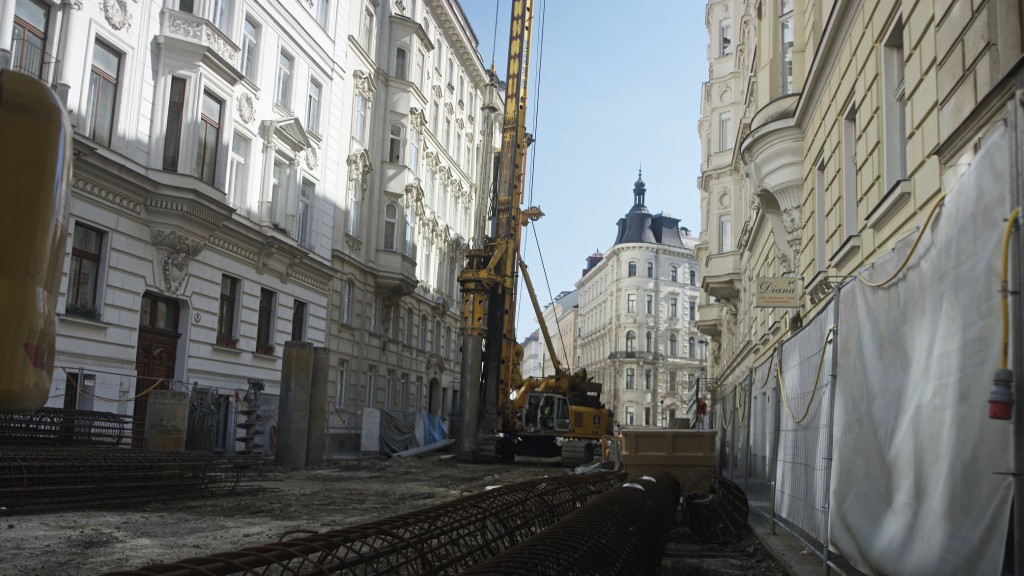 bauma's 2022 Building Innovation Award focuses on technologies and advancements that contribute to developments in construction structures, methods, processes, or building materials.
BAUER Spezialtiefbau GmbH was nominated for its b.navigate process tracking system that analyzes and depicts the entire construction site in real-time in order to help optimize processes on the job site. Max Bögl's TSB – Transport System Bögl – was nominated for the award because it rethinks public transport in a way that is low-emission, generates almost no noise, and can also be implemented in densely populated cities due to its flexible and modular design. Holcim (Deutschland) GmbH was nominated for its carbon prestressed concrete which, instead of steel, uses prestressed carbon fibres to create concrete panels.
Bauer's b.navigate process tracking system
In partnership with fielddata.io GmbH and abaut GmbH, Bauer Spezialtiefbau GmbH has created a process tracking system that depicts and analyzes the entire construction process. In addition to the existing equipment and production data, other processes not previously included – such as the installation of concrete and reinforcement elements or the removal of drill spoil – are recorded. The process tracking system, called b. navigate, was developed to make comprehensive use of all existing data from a construction project.
With the help of image recognition, intelligent cameras like the LivEye system, artificial intelligence, and analysis of site production data generated in real-time, the main and secondary processes can now be identified automatically and used to optimize the construction process. The preparation of content and AI-based image analysis is accomplished using a platform from abaut GmbH, while the rule-based classification of the data is provided by an application from fielddata.io GmbH.
"A 'digital twin' of the site is created with all the relevant information about the current construction progress," explains Florian Bauer, member of the executive board of Bauer AG for the function of digitalization. "b.navigate analyzes the current production progress and identifies inefficient processes in this context. Based on this analysis, a direct decision can be made to improve the process."
Data analysis harnessed to manage construction time, cost, and materials
Downtime in the construction process, such as waiting for concrete, can be recorded without manual documentation and countermeasures can be adopted in real-time. In addition to the empirical data from the employees on site, thanks to b.navigate, an analyzed database is available to enable informed decision-making. This makes it possible to sustainably manage the construction time, costs, and use of resources and guarantee more efficient use of construction equipment and materials.
"Our common vision for the future is to obtain a direct prediction for the optimal course of further production stages using b.navigate, which will enable us to generate automatic forecasts and optimization proposals for all project participants," continues Florian Bauer.
Max Bögl Group's Transport System Bögl (TSB) local transport system
The Max Bögl Group's Transport System Bögl (TSB) is a low-emission maglev train that generates almost no noise and can be built in densely populated cities due to its flexible and modular design. Max Bögl Group says that this low-emission, reliable, and attractive solution is rapidly expandable for local public and freight transport.
"The possible applications of the TSB have been investigated by the [German] Federal Ministry of Digital Affairs and Transport (BMDV) in 2021 in the form of an independent study, certifying that the TSB represents an attractive alternative to conventional trams and underground and suburban railways in almost all applications", explains Stefan Bögl, CEO of Max Bögl. "In addition to passenger transport, we were also able to demonstrate the use of freight transport in the Port of Hamburg successfully last year."
The train is fully automated and generates almost no noise, CO2, or fine dust emissions and offers a demand-oriented solution with flexible cycle times. These advantages were also certified by the experts for Transport System Bögl (TSB) in a feasibility study conducted by the Federal Ministry of Digital Affairs and Transport in December 2021.
"Due to the magnetic levitation technology we employ, there is no friction between the vehicle and the rail, neither when in motion nor when braking. This makes the system extremely quiet and wear-resistant", explains Dr. Bert Zamzow, Head of TSB at Max Bögl. "Its aesthetics and flexibility also speak for application in cities. We do not require an overhead line and can implement the system with a slim, translucent track, which we can install at an elevation, at ground level, or in tunnel constructions, depending on the situation."
The test track at the company's headquarters in Sengenthal is 850 metres long and demonstrates all train functions, including a maintenance centre and a set of points. The TSB has already made more than 150,000 trial runs here. Max Bögl constructed another demonstration line in Chengdu, China. There, the local transport system runs on a 3.5-kilometre route and already reached a speed of 169 km/h in the past year.
The developers and engineers of the Max Bögl Group have been working on the Transport System Bögl since 2010 with the aim of offering a future-oriented local transport solution both for urban areas and for connecting rural areas to city centres. The development was financed from Max Bögl's own funds. The operating range is between one and 50 kilometres, with a maximum speed of up to 150 kilometres per hour. Depending on demand, the vehicle length for passengers may range from two sections (24 metres long) to six sections (72 metres long) and can transport up to 762 passengers per trip. With a minimum cycle time of 80 seconds, the TSB can move over 35,000 passengers per hour and direction.
Prefabrication reduces construction time
The track consists of industrially prefabricated concrete elements. Thanks to the fully flexible formwork, small curve radii of up to 45 metres and gradients of up to 10 percent can be manufactured in the shell section. The subsequent machine finishing process achieves an accuracy within a tenth of a millimetre, which guarantees a high level of travel comfort.
With its flexible routing parameters, the TSB can be integrated into almost all traffic corridors. Gradients in the terrain can largely be managed with tunnel structures, and elevated construction allows for quick installation on site. This results not only in a much shorter construction time but also in a considerable reduction in land consumption. Ground-level or underground routing is also possible. Unlike other maglev systems, such as the Transrapid, the TSB uses a "short stator linear drive," where only passive components are installed in the track. All active components of the levitation and propulsion technology are integrated in the vehicle. This makes the infrastructure much simpler and more cost-effective. In a comparison of systems, the BMDV study showed that the investment costs of the TSB are at the level of a tram and far below those of underground and suburban railways. The company also says that the system's low-wear operation yields economic advantages over its life cycle in the form of lower operating and maintenance costs.
"A decisive advantage of our system is the short time required for its implementation: thanks to the modular design, we only need a total of two years from project start to execution. Our customers also benefit from the fact that we supply everything from a single source and take responsibility for the functionality of the entire system," explains Bert Zamzow.
TSB Cargo provides demand-based, efficient freight transport
The TSB is currently running on the two lines in Sengenthal, Germany, and Chengdu, China. A further demonstration line for freight transport was built and put into operation in the port of Hamburg in 2021 within just 4 months. The technology can be used for the low-emission, demand-based transport of both goods and passengers. The aim is not to replace conventional rail transport with long train units travelling long distances, but rather to provide a sustainable alternative to trucks in individual container transport.
The TSB Cargo is fully automated, low-emission transport of containers on space-saving elevated lines. This enables capacities of 180 containers per hour, relieving road infrastructure in cities, ports, and large logistics hubs. In addition to distribution between port terminals, the focus is also on connecting off-dock depots to make the last-mile deliveries for truck transport even more efficient, allowing them to be received even before reaching the ports. Possible applications of TSB Cargo are currently being investigated in a study conducted together with the Hamburg Port Authority.
Due to the temporary application for the ITS World Congress, the line was dismantled at the end of 2021 and the components were integrated into the test track in Sengenthal for further testing.
More TSB projects under consideration
The BMDV study examined a possible application of the TSB at Munich Airport as internal ring traffic between multi-storey car parks, office buildings, and terminals. There are more projects considered for passenger and freight transport in North Rhine-Westphalia, Berlin, and Schleswig- Holstein.
"Our transport system is an economically viable and climate-friendly complement to conventional public transport and freight transport. We want to prove this as soon as possible with a pilot project in Germany," says Bert Zamzow.
Holcim's carbon prestressed concrete (CPC) panels
Instead of steel, the concrete of Holcim's carbon prestressed concrete (CPC) panels is reinforced exclusively with prestressed carbon fibres. The thin concrete elements enable material savings of up to 80 percent, depending on the design, and reduce the component's CO2 footprint by up to 75 percent.
The smaller amount of concrete significantly reduces the self-load of the structure, lowers the CO2 footprint, and reduces transport costs. A further CO2 reduction results from the use of significantly smaller quantities of carbon instead of large quantities of steel. The thin elements can be manufactured industrially and in large formats and then cut to size. In addition to simple cuts and freely shaped cuts, surface treatments such as milling and brushing, drilling, slot milling, or pockets are also possible.
The CPC panels were developed by the Swiss company CPC AG. Holcim Germany or its subsidiary Vetra Betonfertigteilwerke GmbH cooperates with the company to introduce the solution to market and further optimizes their design. In Essen near Oldenburg, Germany, a large-scale plant for CPC panels is being built, and production will start before the end of 2022. CPC AG is supplying the technology and the carbon fibres which are produced at a new plant in Switzerland.
CPC technology approved for use in buildings
"For these innovative concrete elements, a wide range of possible applications is opening up in the construction sector – for example, for filigree and sustainably produced balcony slabs, stairs, bridges, and freely designed façade elements. This will interest many planners and architects who are looking for new, more sustainable solutions for their customers," says Vetra managing director Stefan Gramberg.
With the first general building approval for prestressed carbon concrete in Germany, which was granted at the end of 2021, the resource-saving and climate-friendly concrete components with CPC technology can now also be used commercially. The approval includes a complete structural design of the CPC slabs, which can be used to individually design many structural components, such as stair treads, balcony slabs, and exterior wall cladding. Modular bridges can also be created easily with CPC panels.
"We want to continue to grow together – with this new building idea for concrete with an incredibly wide range of applications. The exclusive cooperation with the Holcim Germany Group now enables us to further optimize the idea, implement necessary investments, and penetrate a significantly larger market with the innovative thin concrete elements," says Prof. Josef Kurath, member of the Board of Directors of CPC AG.
bauma Innovation Award categories
Additional Innovation Awards will be presented in the following categories:
Related Articles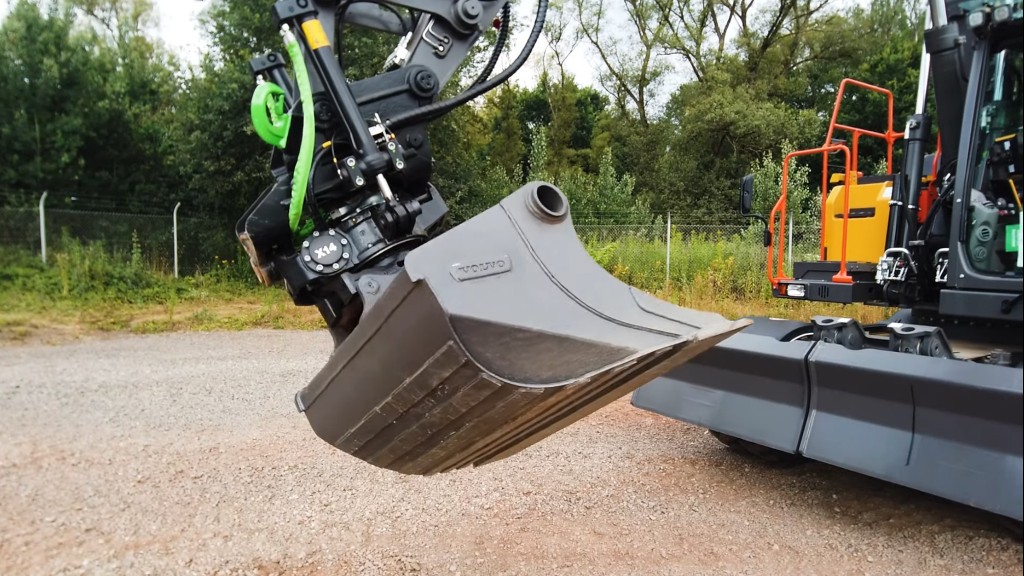 Digitalization technologies from Machines in Construction, Bosch Rexroth, and Mesh AG nominated for bauma Innovation Award