Earthmoving business booming at bauma
From unique European-style machines to concepts and worldwide favourites, bauma 2019 proved popular for window-shoppers and equipment purchasers alike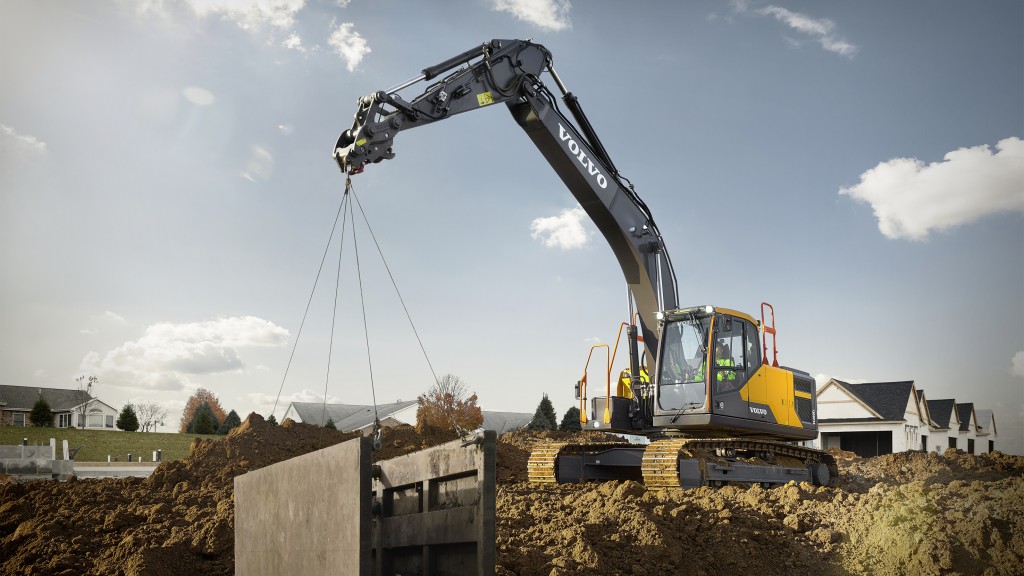 Volvo EC200E Excavator
The EC200E crawler excavator gives a new choice for contractors and rental companies who want Volvo quality with exceptional value in light to medium applications.

The EC200E from Volvo Construction Equipment gives customers a new option between Volvo's 16- and 22-ton machines – a 20-ton class excavator that offers strong performance and comes without the added features and cost of a larger excavator.

The EC200E was designed primarily for customers who need a light- to medium-duty digging excavator. It has a maximum digging reach of 32 feet 9 inches and a maximum digging depth of 22 feet 3 inches, with a lifting capacity of 16,138 pounds.

The EC200E is fitted with X1 hydraulic piping and has an attachment management system that allows for pre-setting hydraulic flow and pressure for up to 20 attachments. The machine is equipped for quick couplers, which makes it easier to swap out attachments quickly.

Additional features include auto idling, auto engine shutdown and ECO mode for increased fuel efficiency; service-friendly features like grouped filters and single-layer cooling systems are easily accessible from ground level; integrated work modes incorporate engine rpm and hydraulic flow into a single dial, allowing operators to easily get the perfect balance of power and controllability; and more.
Engcon tilt sensors for excavator guidance systems
A new tilt sensor will provide a clear interface, cheaper installation and facilitate support. For years, Engcon tiltrotators from the EC209 and up have been compatible with the market's major excavator guidance systems. Some of the manufacturers also offer an automatic tilt function. Engcon is now taking things further by developing its very own tilt sensor.

"Our tiltrotators work extremely well with the market's excavator guidance systems. The only unresolved issue was the actual interface – and we're fixing that now with our own tilt sensor," says Peter Huczkowsky, in charge of developing Engcon's control systems and other electronics.

Huczkowsky explains that the interface is seamless now that Engcon provides all the necessary technology from the tiltrotator, via the DC2 control system cabling in the cab to which the excavator guidance system is connected. This also saves time and helps reduce installation costs.

Tests will be carried out in 2019, and before the end of the year Engcon anticipates that its tilt sensor will be ready and compatible with the most common excavator guidance systems.
Updated Hydrema ADTs
Hydrema has an updated version of its 20-ton 922 articulated dump truck. Fitted with the latest Stage 5 engine from Cummins the new G series will now be available in two versions, the 922G and the new 920G.

Under the new engine cover, the Cummins Stage 5 engine is simpler than the stage 4 version. The exhaust gas recirculation is no longer present on the engine as all exhaust gas treatment is now carried out after the engine in a one-canister solution, which includes a DOC catalyst, SCR catalyst with AdBlue additive and diesel particulate filter.

The Cummins engine delivers an increased power output of 314 hp (previously 296 hp) – (up from 218 to 231 kw). The torque is increased by as much as 23 percent, giving the machines even greater tractive power.

Both machines are fitted with a newly developed retarder system combining an engine brake and hydraulic retarder. This can achieve over 300 kW of retardation power which will relieve the service brake significantly on inclines. Hydrema has also introduced a "brake-care" system that triggers an alarm on the dashboard in the event of brake overload.

Hydrema has developed a new system to measure the dump truck's payload. The payload measuring system is standard on all models.

Mecalac swing loader adds efficiency and speed
The Mecalac Swing loader – with high efficiency and speed of action – provides top performance on all construction sites.

Urban construction sites are often congested, workspace is limited and ground conditions are often compromised. Designed around a one-piece frame with three steering modes as standard – two-wheel steering, four-wheel steering, crab – the mobility of this machine is 100 percent assured.

With four-wheel steering, combined with the 180-degree swivel arm, the Mecalac Swing can perform a complete rotation on a footprint that is 20 percent smaller than that of a conventional loader. Whatever is lifted by the bucket at the front, once the rear axle is locked, can be turned through 180 degrees without any loss of steadiness.

The Swing loader, thanks to its arm, pivots instead of having to reposition. As a result, less time is wasted, less noise and visual nuisance are generated, less maintenance is required, and there is a lower risk of accidents and less impact on the environment. For example, the Swing only needs a 5-metre footprint for truck loading.
New generation of MB Crusher screeners
The new MB-HDS series of shaft screeners were launched publicly at bauma. These screeners are designed to adapt to a range of different working environments and can select different types of materials with unprecedented simplicity and speed, without the need for a specialist or special training. Designed with a constructive approach toward reducing waste and increasing the profitability of the construction site, this machine is an ideal solution for those who have to process different kinds of waste rubble, which can quickly be turned into reusable and profitable material.

The innovative MB-HDS Screening Bucket is available in four models with shafts suitable for the different material selection requirements and, as with all MB Crusher machines, they can be easily installed on excavators, diggers, mini diggers and loaders (from 5 to 35 tonnes) in order to easily access and move around work sites, construction sites, areas containing large pipelines, towns or remote agricultural areas.
Wacker Neuson Dual View dumpers
New standards in terms of operator and construction site safety, flexibility and cost effectiveness are set by the Dual View wheel dumpers from Wacker Neuson with payloads of six to ten tons. Dual View allows the operator to conveniently and quickly change the seat position through a 180-degree rotation of the entire operator control panel and the seat console. This always gives the operator a perfect view in the direction of travel – during transport, loading and dumping.
The Dual View dumpers DV60, DV90 and DV100 set new standards for unrestricted view in every situation. The seat console and the control panel can be rotated conveniently from the operator's seat by simply unlocking the console and then turning it to define the direction of view and travel.

The concept optimizes the line of sight both in the new main direction of travel as well as in the working area facing the skip. The operator changes the direction of view and the forward travel direction with the seat position.

Case methane-powered loader concept
FPT Industrial is sustainably powering a new Natural Gas (NG) methane-powered wheel loader concept – Project Tetra. The new wheel loader concept is the first Natural Gas construction machine from Case and is powered by a 6-cylinder NG engine from FPT Industrial's NEF family. This power unit, delivering power up to 230 hp and torque up to 1,184 Nm, has diesel-like performance, but with a smoother and quieter drive. It also offers the same reliability and durability and fuel savings up to 30 percent. The engine runs on Compressed Natural Gas (CNG), ensuring 15 percent less CO2 and 99 percent less particulate matter than its diesel-based counterpart.

The NEF engine uses stoichiometric technology, which ensures the correct chemical balance between air and methane in every working condition, delivering clean combustion and low emissions.
Related Articles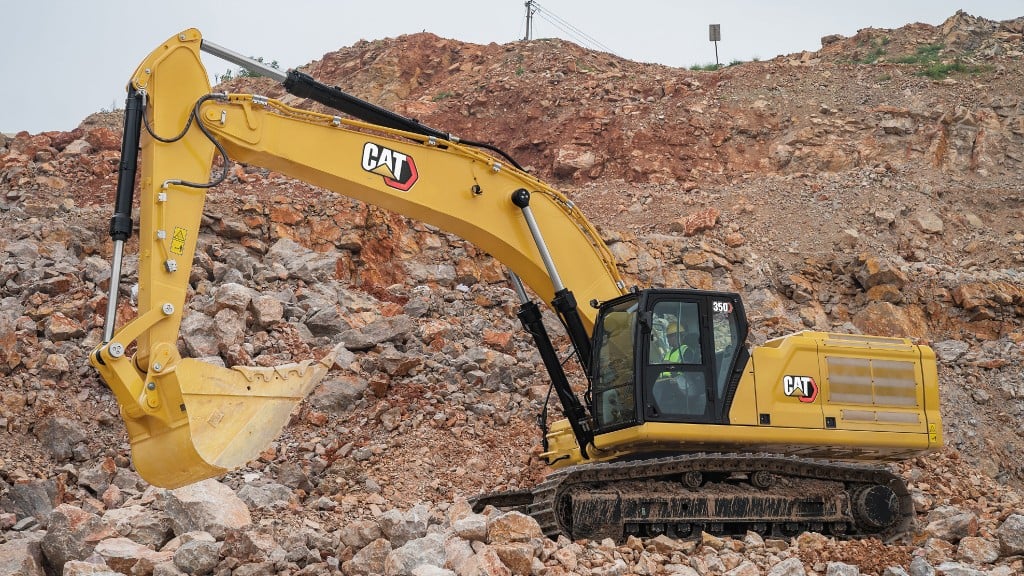 Caterpillar excavator offers lower fuel consumption and increased productivity