World of Asphalt and AGG1 2018 Show Preview Part 3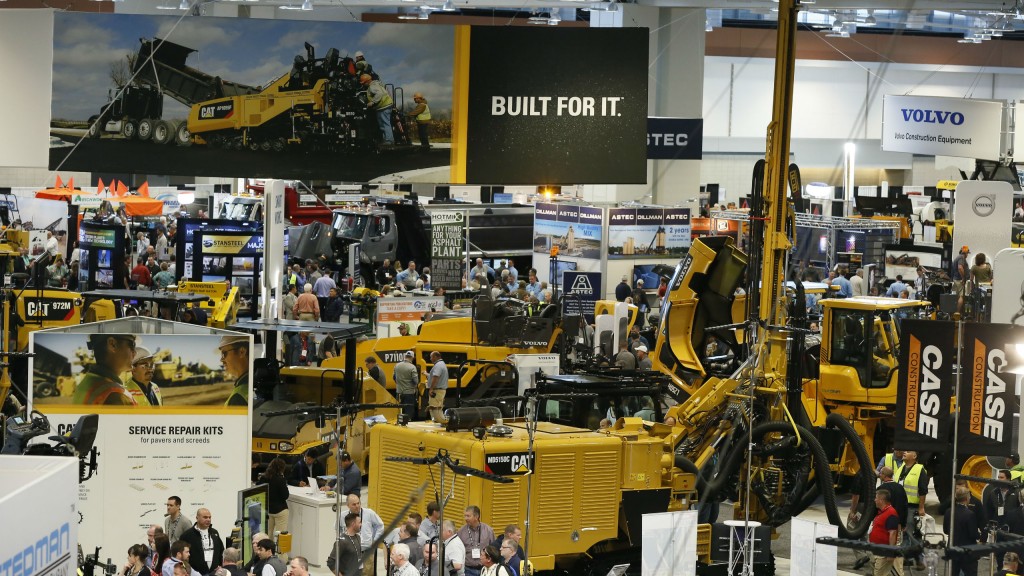 World of Asphalt will be held in Houston, Texas, from March 6 to 8 and features educational programming and exhibits focusing on the latest technology and innovations for the asphalt industry. The Agg1 Aggregates Academy & Expo, co-located with World of Asphalt, offers educational sessions and exhibits on the latest developments for the aggregates industry. The following are highlights of products that attendees can expect to see at the shows.
You can find Part 1 of Heavy Equipment Guide's Show Preview here.
The mid-size LiuGong 856H wheel loader is designed specifically for the North American market with productivity, fuel efficiency and operator comfort and safety in mind.
Powered by a 225-hp, Tier 4 Final Cummins engine for maximum power with low fuel consumption, this wheel loader provides high productivity through a powershift transmission and advanced load-sensing hydraulic system. A new bucket design carries more with less spillage travelling over rough ground.

Well positioned lift arms, a standard rear-view camera and a 360-degree, panoramic view from the pressurized, FOPS/ROPS-certified, sound-reduction cab give operators a clear view of the jobsite with superior line-of-sight to the bucket edge at ground level.

The LiuGong Fault Diagnostic system provides ready access to operating data for accurate fleet management. An electrically actuated, wide fibreglass hood and rear swing-out fenders allow easy service access.
AGG1 will mark the North American debut of McCloskey International's full-size impact crusher, the I44v3, redesigned following worldwide field site visits. Feedback from McCloskey customers resulted in significant changes to the impact crusher line, including direct drive, an enhanced material flow path, larger pre-screen and a more open chassis. Efficiency is boosted with the new crusher design, particularly in the material flow path. Each sectional component is wider than the last to allow an unrestricted flow without funnelling or narrowing, eliminating material bridging. The direct-drive crusher rotor is also a new feature on the I44v3, bringing more power, along with lower fuel costs. The redesigned open chassis allows for better access, and a hydraulic adjustable magnet contributes to easier operation of the crusher. This impact crusher's versatility and upgraded design make it ideal for some of the toughest applications, including asphalt recycling, concrete recycling, rock crushing, construction and demolition.
McCloskey Washing Systems will be introducing new additions to the modular wash plant line at AGG1, further enhancing their end-to-end solutions offered worldwide.

The Metso MX cone crusher features multi-action crushing technology that combines the piston and rotating bowl into a single crusher. The new crusher cuts operational costs by 10 percent and enables 10 percent more uptime than traditional cone crushers. The company will also showcase Genuine Metso crusher wear and spare parts - the only ones on the market designed together with Metso crushers, providing support for both current and classic products. Metso OEM parts ensure proper fit, form and function to reduce risk and downtime.
Metso will also be showing how operations can be optimized by leveraging data provided by the equipment. Through a mounted equipment device, Metso Metrics shows key data - including utilization rates, production levels and fuel consumption - with secured access on a PC or tablet. Metso Metrics provides critical insights on fleet performance and maintenance needs.
Okada America's Pedestal Rock Breaker Boom Systems are mounted at primary jaw, impact and gyratory crushers and stationary grizzlies. Used for crushed stone, hard rock and ore reduction, and C&D recycling applications, they are designed specifically for stationary primary crushing plants as well as mobile and portable plants.
All Rock Breaker Boom Systems include positioning pedestal boom, ORV Series hydraulic impact breaker, electric power unit, operator controls, first use start-up and commissioning including operator and maintenance training.
There are 24 Rock Breaker Boom System models available with a horizontal reach ranging from 10 to 40 feet. There is a choice of 10 box-housed ORV Series hydraulic breakers available with impact energy classes ranging from 375 to 7,500 foot-pounds.

There is a choice of six electric/hydraulic power units ranging in size from 20 to 125 hp that appropriately provide optimum breaker power.
SSAB will introduce two of its newest products at AGG1 this year. Hardox 500 Tuf is the latest upgrade to the Hardox range of products. It delivers high strength, extreme hardness and guaranteed toughness in one wear plate. Hardox 500 Tuf is tough enough to perform as a structural material in heavy-duty tipper bodies, containers and buckets, even in freezing conditions. Typical working conditions include the loading and unloading of heavy and sharp rocks in quarries and mines, handling large and heavy steel scrap, and in demolition when pieces of concrete with rebar are loaded or dropped into tippers. Duroxite 300 is the newest addition to the Duroxite overlay product line. It has a service life equivalent to tungsten carbide overlay but provides better impact resistance and is less expensive and not as brittle. Duroxite 300 contains a unique high volume of ultra-refined particles in a ductile matrix. This results in a product with significantly improved service life that maintains high toughness in extreme sliding wear applications. The product is best used for wear applications in the mining, cement, oil sand, steel production and power industries.
Heavy Equipment Guide's World of Asphalt and AGG1 Show Preview continues
Company info
Related products
Related Articles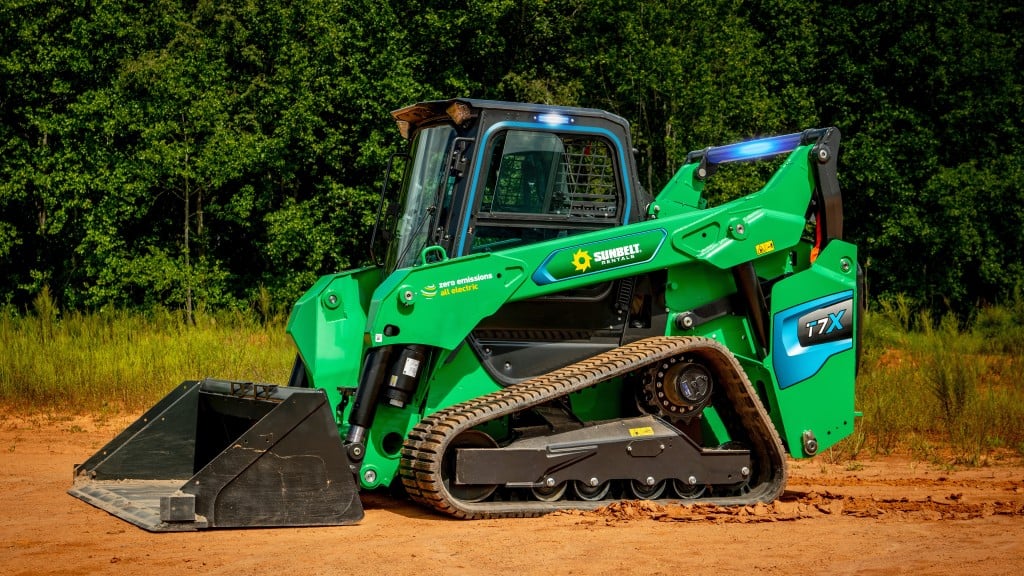 Sunbelt Rentals receives first delivery of Bobcat all-electric compact track loader